Last week Maryam from My Marrakesh sent out a request for some bathroom inspiration for her Guest House, Peacock Pavillions which she and her husband are building in Marrakesh, Morocco. In true fashion, the design community within blogosphere responded and provided Maryam with some wonderful inspiration. Everyday I am fascinated with the incredible talent that I see posted on blogs and these women provided some amazing examples of Moroccan style: Anna from Absolutely Beautiful Things, Julie from Bellevivir, Kate from Girl Meets Glamour and Patricia from Patricia Gray Inc. All these women have a great eye for style and I was truly inspired.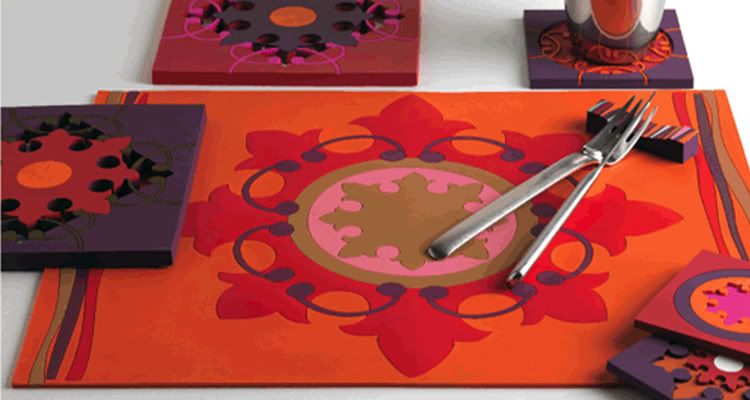 Moroccan chic is ultra-fashionable and easy to create on the table. It's a bohemian, layered style with decorative detail supplied by intricate metal lanterns, bold tableware from New Arcadia Studio and the laser-cut rubber trivets, wine-bottle mats and coaster sets by Images d'Orient which come in brilliant colors and Moroccan tile patterns would look perfect on the table.




The glasses from New Aracadia Studio are wonderful for Pimms. Try fragrant ice in your Pimms. Pop fresh mint leaves into an ice-cube tray before you add the water and freeze it.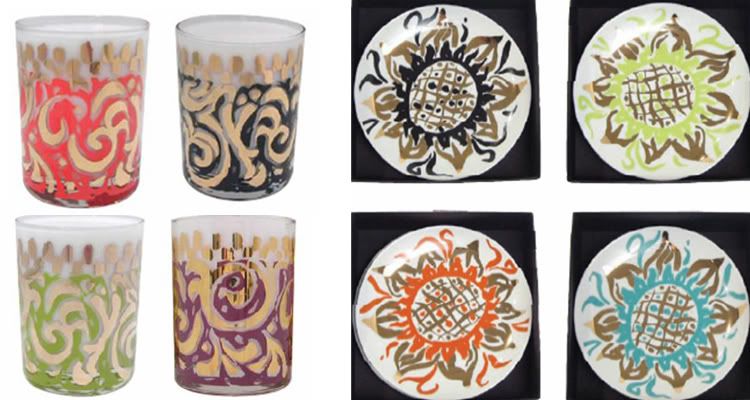 Create the atmosphere with these dramatic Moroccan and Mexican-inspired lanterns that illuminate with candles through tiny pinholes to create an intimate evening glow. Delicate yet dramatic, they light up tables, pathways, beaches and backyards.



(l to r: latern,$195.00, Plantation home LA; season metal lantern, black, $50.00, notNeutral)

The new fez collection from Roost would be great for serving exotic snacks and nibbles. Place pistachios in a large bowl and place a smaller bowl in the center for the shells. Samosas are ideal – serve them on the Moroccan-style trays.


Host your own Arabian night with a mix of these elements. Before the summer is over, try having a sophisticated, bohemina dinner while the sun sets, it's sure to feel so organic!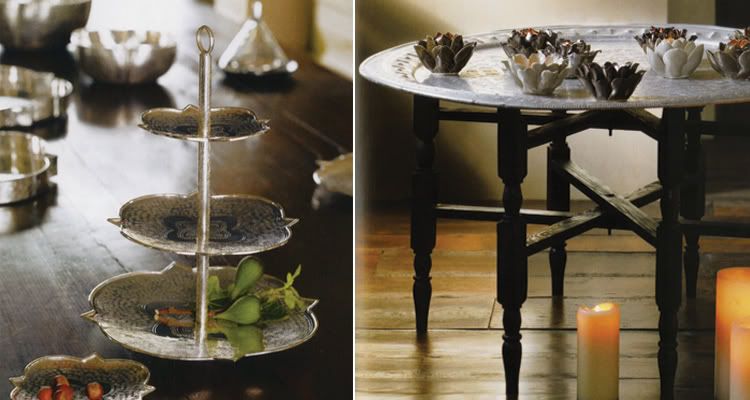 For more information on Moroccan design check out the articles written by my blogging friend, Holly from
Décor 8
.