Long before he made his debut as head judge on "Top Design", he made a
splash with his own hand-thrown pottery. America "hearts" Jonathan Adler.
The potter-turned-designer has created a complete Jonathan Adler Home
Environment, an upbeat and groovy universe he envisions as "happy,
handcrafted, and luxe".




He can put breasts on a vase and we'll buy it; turn a turtle into a ornament,
and we want if for our Christmas tree; needlepoint the ace of spade on a pillow,
sell it for $165.00, and we all sigh, "J'adore".




Adler is a riot of fun! He is Jewish and from New Jersey and can be found
speaking Franglais - - - it's all about "a soupcon" of this and "moiself" that.
His official aesthetic is "happy chic," and this means Jonathan Adler is always
chipper, never dressed in all black and eternally encouraging his followers to
put clown art on the wall.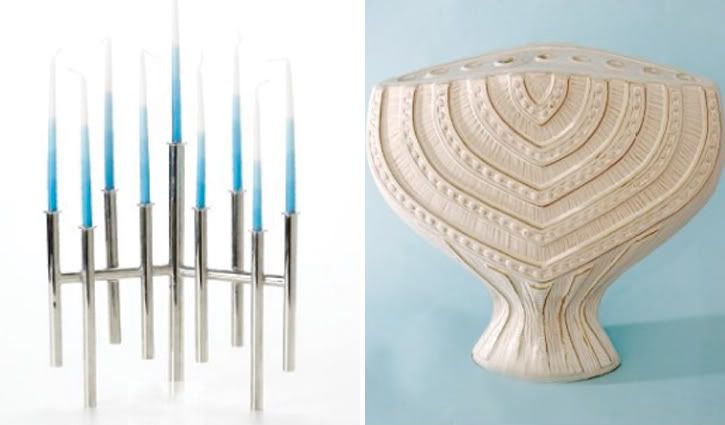 As a living icon of modern design, his work is at the forefront of style. His
unconventional approach to ceramics has single-handedly taken pottery from
hippie to hip. If your holiday décor calls for something clean, modern and
"happy", like this skyline menorah, look no further than Johnathan Adler.