The ranunculus delights through sheer variety of size, form and shade, and few flowers
come in more hues than the ranunculus.




(above: This sunny bunch of large and small blooms boasts creamy white, muted yellow, pale orange, and mossy
green ranunculus; the texture comes from a mix of budded and open blossoms. White garden roses and yellow
begonias add volume, while weigela leaves complement the color scheme.)




As romantic as roses or peonies, but not nearly as commonplace, these bulb-grown blossoms
work in tight, formal arrangements or when placed in a simple, clear vase-all the better to
show off their curvy stems.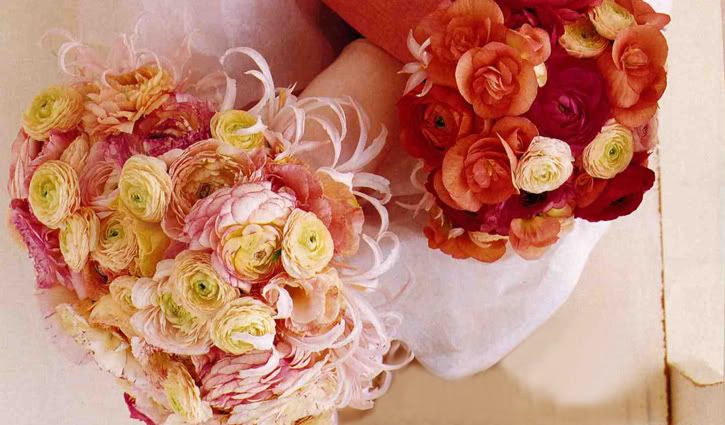 Looking for a cost-effective alternative to the rose and the peony? Try the lush, multi-
petaled ranunculus, a relative of the buttercup. You can create a striking bouquet with
a cluster of this showy, bowl-shaped flower. Ranunculuses resemble small peonies and
produce densely petaled blooms in a range of colors, including white, yellow, orange, red,
and pink; they are usually available in late winter and early spring.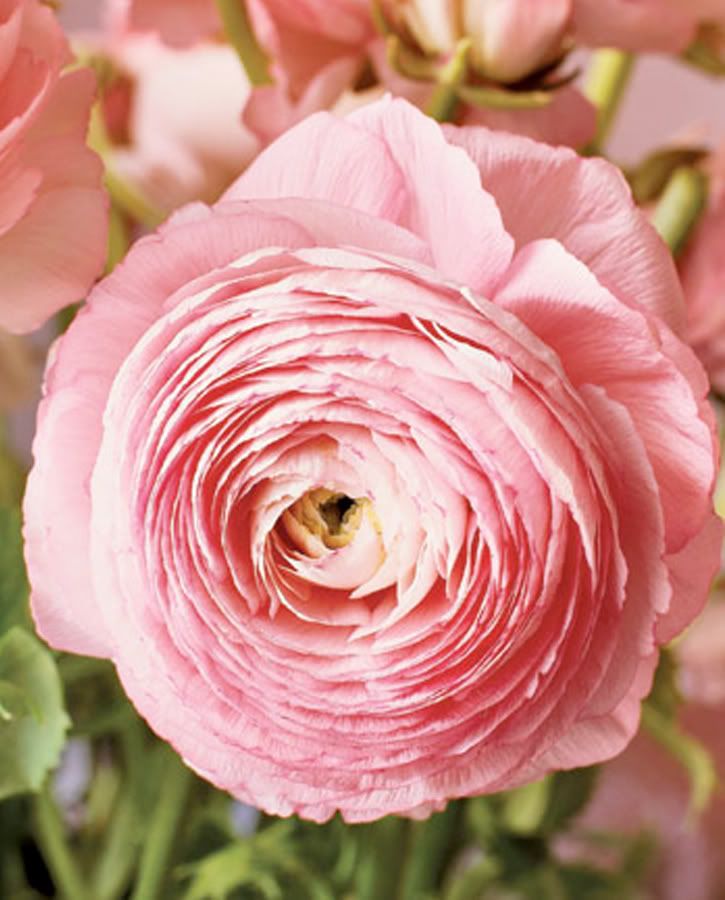 Everything else about the plump and pretty bloom speaks of unbridled beauty, from its
tissue like petals that unfurl in tightly budded whorls to the breadth of colors in which it is
found.

Image sources: Martha Stewart Wedding and Country Living Magazine