There is ongoing speculation as to the origin of the saucer champagne glass. Some have said that the glass was modeled after the breasts of Marie Antoinette. Others have said they were created by Madame du Pompadour, the mistress of Frances Louis XV, as a gift for his lover. These theories are possible as champagne was invented in the 17th century and the saucer champagne glass was first introduced in England around 1663. Over the years the tulip shape has gained in popularity, so much so, that we never see this older version. Many seem to prefer the tulip as the bubbles have the space to form and rise to the surface. However, the saucer also has neat attributes as you can really smell the aroma and feel the bubbles when in use.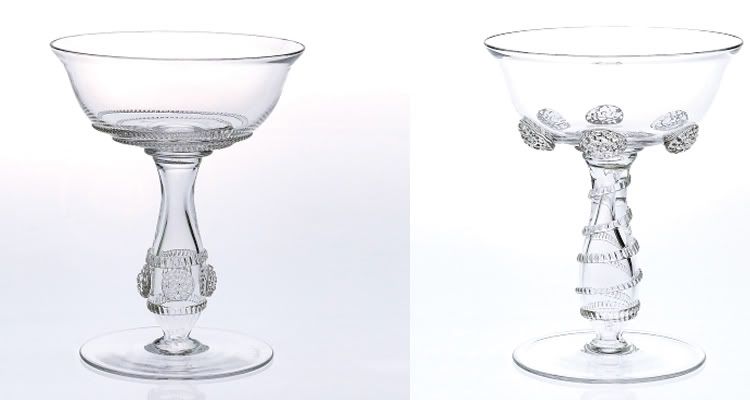 (l to r: Brianna champagne saucer, $84.00; Jessica champagne saucer, $84.00, both Juliska).

Lately, I have noticed a interest in the saucer champagne, also known as the champagne sherbet, as its secondary use is for ice creams and soft desserts. The reason for the resurgence is the effect of changing styles in both home décor and spirits.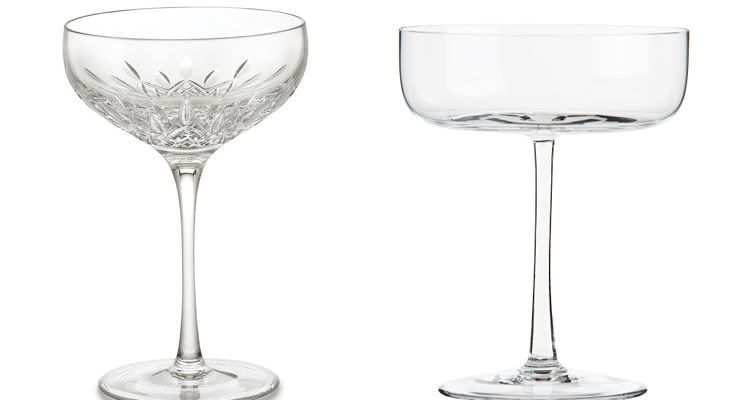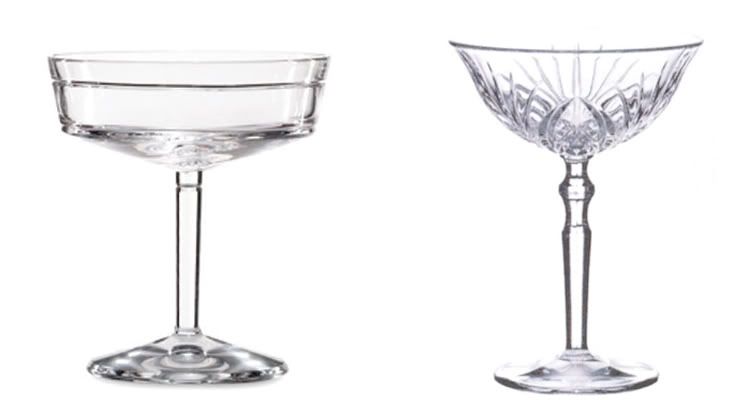 (clockwise: Waterford Lismore Essence champagne saucer, $79.50, Neiman Marcus; Posh Cocktail dessert glass, $8.95, Crate and Barrel; Palais champagne saucer, $68.71, Nachtmann;
Marc Jacobs Waterford, David, $65.00, Macy's).

There is the growing popularity of spirits like Prosecco, Bellinis and Champagnes, over wines for cocktail hour. It can be kind of hard to find saucer champagnes in the US, but in fact they are still made by most of the top crystal companies. I've put together a group of both traditional and modern styles, from Marc Jacobs to Juliska. These are a few of my favorites. Never to early to start planning for the Holidays.

Cheers!


(above: Vera Wang Duchesse saucer champagne, $40.00, Macy's).