This morning I received a email from the lovely Maryam from MyMarrakech. Maryam is in Essouira, a small white-washed chilled out market town on Morocco's West coast. She has limited web access; however she wanted me to share this comment:

Sarah,
I can't post comments with my little machine but I checked out your post. Could you post the comment below for me?

What a beautiful post! This is great inspiration for me, even living here in Marrakech. I like your fresh and modern interpretation. This is just begging for some great Moroccan food and perhaps a nice mint cocktail for guests! Sarah, I am in Essouira but will try to remember to link your entry with my next blog post. Please remind me if I some how forget.

Thanks for the lovely post!

Cheers,
Maryam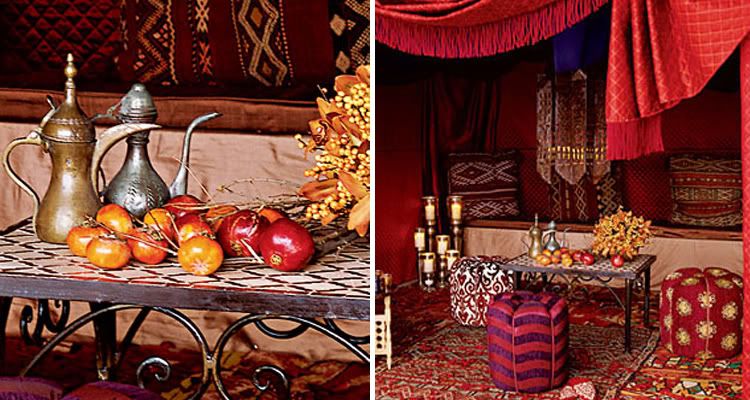 The thought of Maryam in Morocco visiting the wonderful art galleries, shopping the many artisan craft stalls in the winding alleyways (the woodwork in Essaouira is famous as being one of the oldest artistic forms that has thrived in the town) and eating the delicious cuisine made me think about a Moraccan style wedding reception.




Wouldn't it be magical if you could sweep your guests off their feet with this rich, exotic reception that celebrates Moroccan style!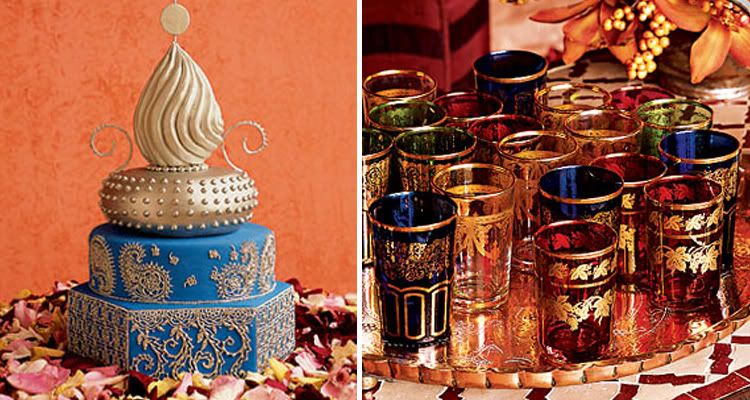 all images courtesy of: Modern Bride