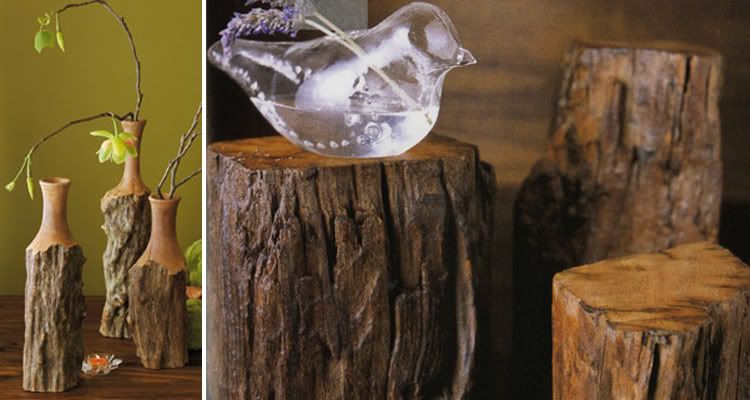 Birch, that is. Interested in turning your table into a rustic retreat? It's easy to create a rustic feeling. Think log cabin, wood on the fire, 20 acres out back and a mountain near-by that reaches up to the heavens. So what if you live in New York City (like me), Florida or California. Pick a theme and run with it. I love the idea of wood on the fire, because it brings about the feeling of my parent's home around the holiday. (l to r: small timber vases , $36.00, Sprout Home; Tree Trunk pedestals, Roost).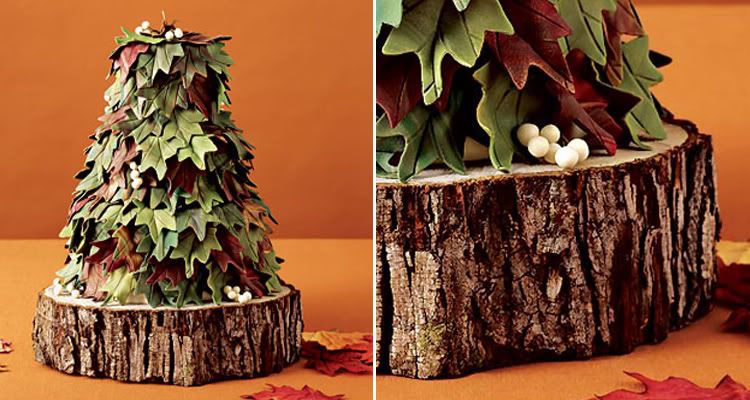 But, mostly I love the idea of wood on the fire because it's low-stress decorating. Try substituting your cake stand with a tree trunk that you could probably pick up from your local nursery or florist. (shown above: nut torte filled with mocha buttercream and chocolate, iced with rolled fondant and decorated with white-chocolate leaves. Cake by Cheryl Kleinman, 718-237-2271.)




My mantra for decorating the table is to use what you have. Mix and match rustic accessories with your existing china, flatware and glasses. You can easily bring warmth to the table with these nature inspired pieces set amidst your china and the glow of candlelight. Here's how to get the idea of wood on the fire without a fireplace. (l to r: Burl Wood Bowls, Roost; Wood grain table runner, $44.00, Viva Terra).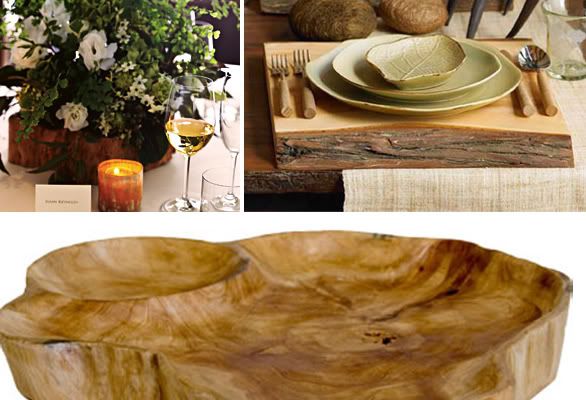 (clockwise: Birch Bark Candles, Roost; Wood candles, from $12.00, Pottery Barn; Tree slice chargers, $39.00, Viva Terra; Burlwood chip and dip, $78.00, Jayson Home).