Once upon a time, luxury was only available to the rarefied and aristocratic world of old money and royalty; luxury wasn't simply a product, it was a lifestyle! It meant something - - - a history of tradition, superior quality and a pampered buying experience. Today, the luxury market is less about quality and more about quantity. Well all is not lost; one luxury brand that still has a keen eye for craftsmanship is Hermès.





Hermès was founded in 1837 to produce leather good equestrian products and saddlery. Since then it is a name that has become synonymous with quality and style, bringing to its customers the very best in fashion, leather goods and stunning porcelain. Hermes porcelain is amazing and my all-time favorite collection is Chaine d'Ancre Blue!!!




Hermès have added another new collection of luxury lifestyle products to their plate – literally. Their new Fil d'Argent dinner service range is a 14-piece set that was designed by Henri d'Origny. Longtime Hermès customers will know Henri d'Origny from his iconic designs that have adorned Hermès' neckties for close to five decades. The interlocking chain pattern interacts with the Arabesques, while the muted white and gray colors exude a soothing and modern sophistication.




So what's the story behind Hermès's signature color "Orange"? I found this amusing tid bit in Dana Thomas' new book "Deluxe: How Luxury Lost Its Luster": Orange was the only color widely available during World War II to the money-saving benefits of raw-edge cutting, which had been marketed to the public as a cutting-edge, avant-garde innovation.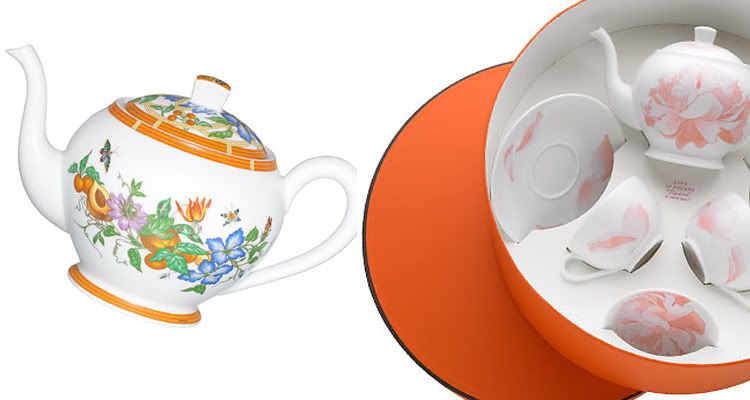 I am currently reading Ms. Thomas' new book and I can't put it down! Dana Thomas
has been the cultural and fashion writer for Newsweek in Paris for 12 years and she has written a crisp, witty social history on the luxury market that's as entertaining as it is informative. It is a MUST READ!!!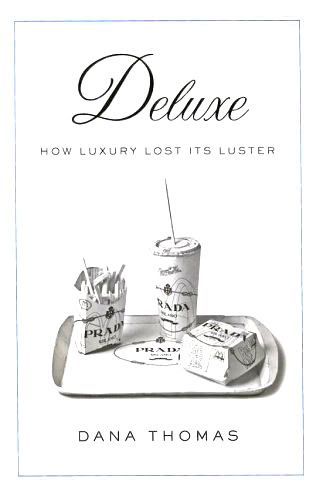 While most so- called-luxury brands are run by massive corporations that focus only on growth, visibility, brand-awareness, advertising and above all, profits; Hermes is still made to the very highest of standards. I could only dream of a table setting completely adorned in Hermes porcelain; but for me just one teapot will do!

If you're in New York check out the new Hermes store that opened on June 21. Rena Dumas is the architect of the Hermès store at 15 Broad Street.