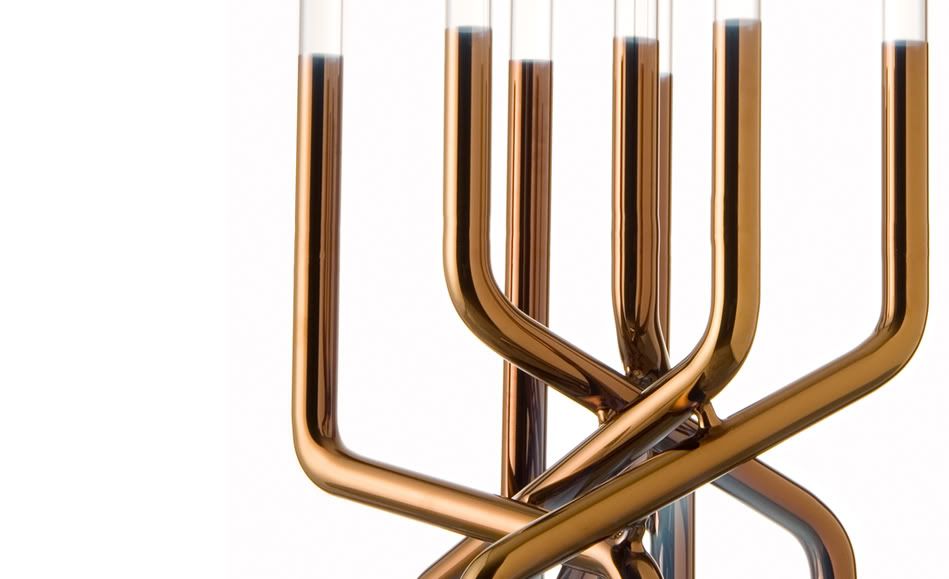 One of the things I really love about blogging is the ability to meet "new" people from all over the world. She's in Istanbul and I'm in New York City; the ocean may divide us; but this incredible medium brought us together. Please allow me to share an email that I received from Eda Suner from Turkey recently:

"Hi Sarah I'm from Turkey Istanbul. I like your post I see it everyday :) This is for you... This link is about me and my husband (If you want to write it of course you can. :) - xoxo Best Regards, Eda Suner ".

Eda, thank you for visiting Toast and Tables and thank you for sharing the links. Eda's site is fantastic, darn I wish I could read turkish!!! (Eda you're going to have to translate some of your site for me, especially the toasted message and the bandana table runner, smile). - p.s. did you and your husband register at Pasabahce?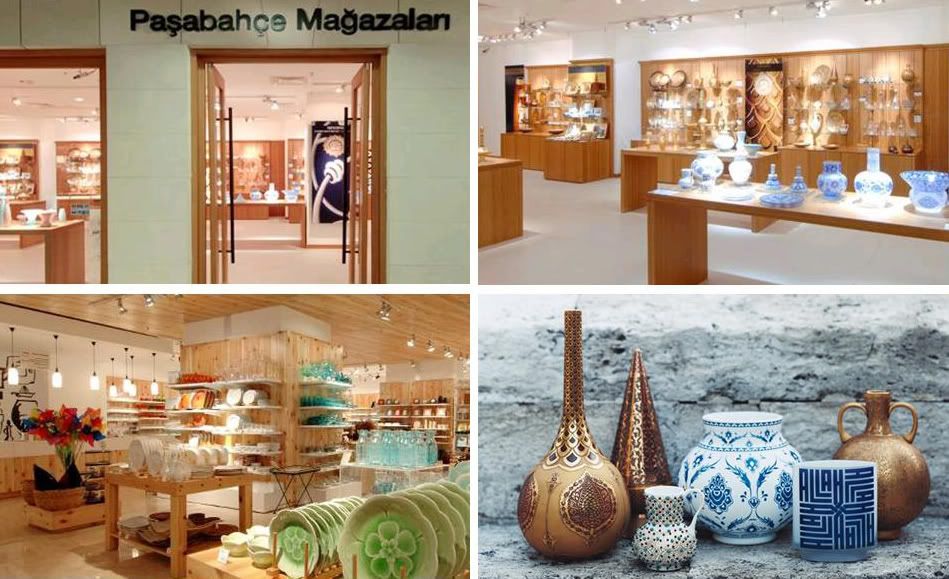 (above: The designs of Pasabahce, shows the taste for decoration is alive today. The brand is loved for its affordable finds and limited-edition glassware alike. Their shop is the spot for Turkish brides to register).

I wanted to take some time out to show a lot of love to Istanbul. This city is being reborn as a hot spot for shopping, dining, and modern design and one of the companies leading this rebirth is Gaia & Gino. I saw Gaia & Gino at the New York Gift show this summer and was stopped dead in my tracks, the product is unbelievable!!!! (pictures can not do it justice). Creating future design classics, Gaia & Gino is an award-winning Turkish home accessories brand with unconventional, innovation and emotional products.




(above: CALI - A gestural line that consists of 3 small budvases inspired by Ottoman calligraphy which can be seen in Turkish museums and mosques) .

Gaia & Gino - - - named for founder Gaye Cevikel's nickname and her dog Gino is known for creating gorgeous objects within a traditional context and has resulted in partnerships with some of the world's foremost design influentials.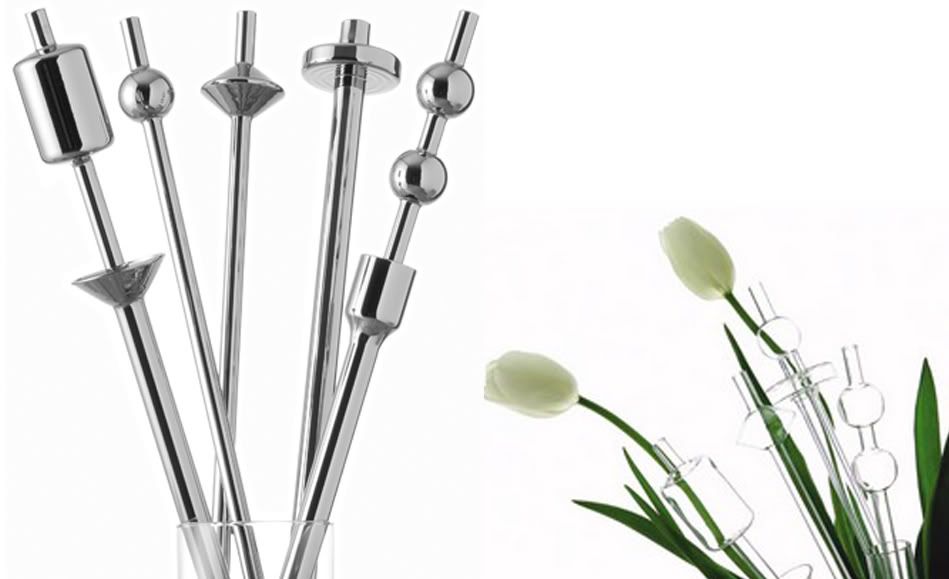 (above: CEREMONY - Flower sticks made of Pyrex tubes. These sticks help you to have flowers at home at any time, filling the vase).

Designers such as Andree Putman, Arik Levy, Karim Rashid and Yves Behar were asked to translate the turkish forms into a sophisticated, innovative and intelligent product.




(above: LUCKY - Inspired by the patterns of the old Turkish figurative arts. The famous clove shape has been cleverly converted into a beautiful porcelian vase and bowl set. Shown with "Galactica'' centerpiece and "Creemy" tea and coffee set).




(above: WIKKED - A glass encased flame that playfully sits on the table. With its ever changing shape from every point of view it captures the viewer's attention and radiates within the room. One hole is nice; but two holes are wikked. This candle also comes in black and can't you imagine this on a "halloween" themed table setting! Shown with ''Volcano" glasses).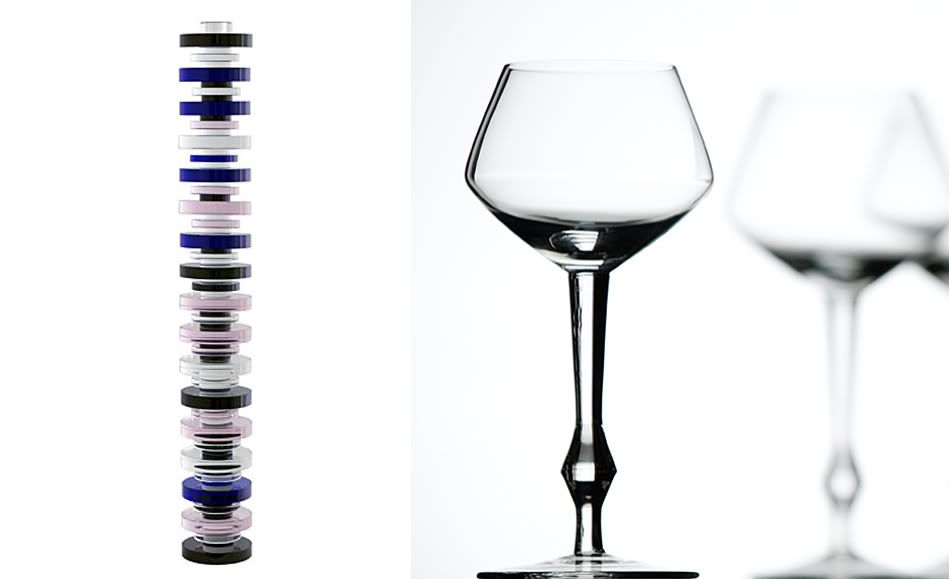 (above: GIANTS - Created from clear crystal and named after natural crystal formations, take your pick from Herkimer and Heliodor. Heliodor is a yellow variety of beryl found near Rossing, Namibia and is prized as a gemstone. Herkimer is an exceptionally clear quartz crystal from Herkimer County, New York State, USA. The Giant Giants Mega Heliodor 8 shown above is exclusive to Moss. Shown with ''Snob'' glasses).

For more on Istanbul, House & Garden magazine does a incredible profile on the city in this month's issue, click here to check out the slide show and Vivre has also put together a deco guide full of Turkish delight.