Keep an eye out for birds -- indoors and out. They are the design world's newest
darlings. They are showing up on everything from dinnerware and tree top
centerpieces to cakes and invitations. At tabletop market Lenox introduced
their new "chirp" pattern.




The key to the current avian look is color - - think parrot green, robin's egg blue
and canary yellow. As part of the new "simply fine" collection, Lenox has crafted
this beautiful and highly fashionable design to appeal to the modern women. This
pattern with its bold splashes of teal and the water-colored birds is what inspired
the following "robin's egg blue and red" affair: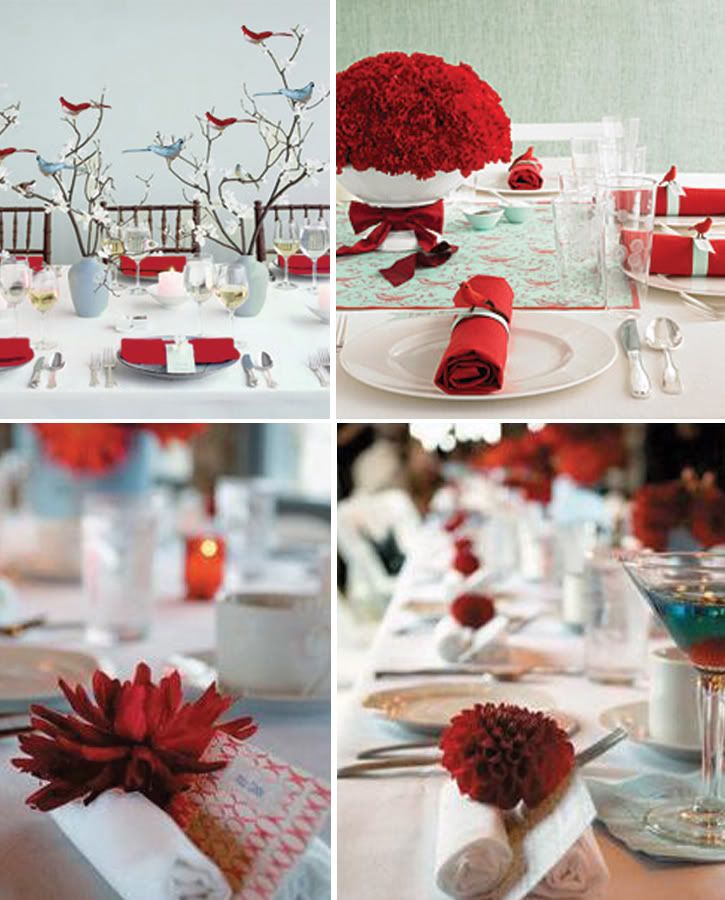 (top row: Martha Stewart magazine, bottom row: The Knot)

Though unconventional, this warm-cool combination is surprisingly elegant. Red
and robin's egg blue is one of my favorite parings, at once sophisticated and alive.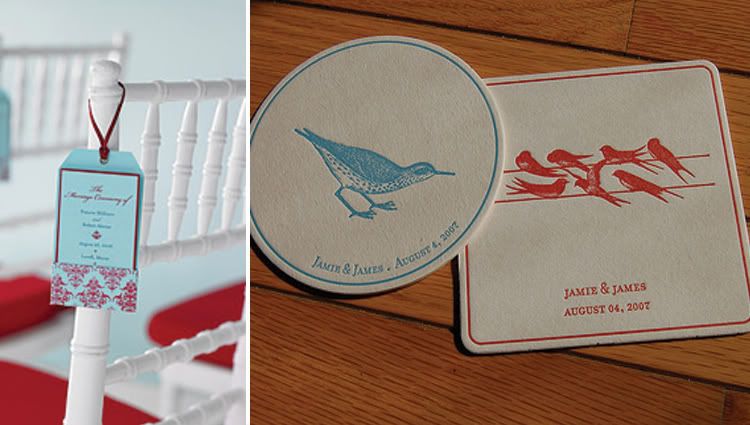 (above: Martha Stewart magazine, letterpress wedding coasters, Sesame
letterpress).

In America, birds have always been a classic motif; but if you'd like to incorporate
some flights of fancy into your next event, incorporate birds using this color
combination.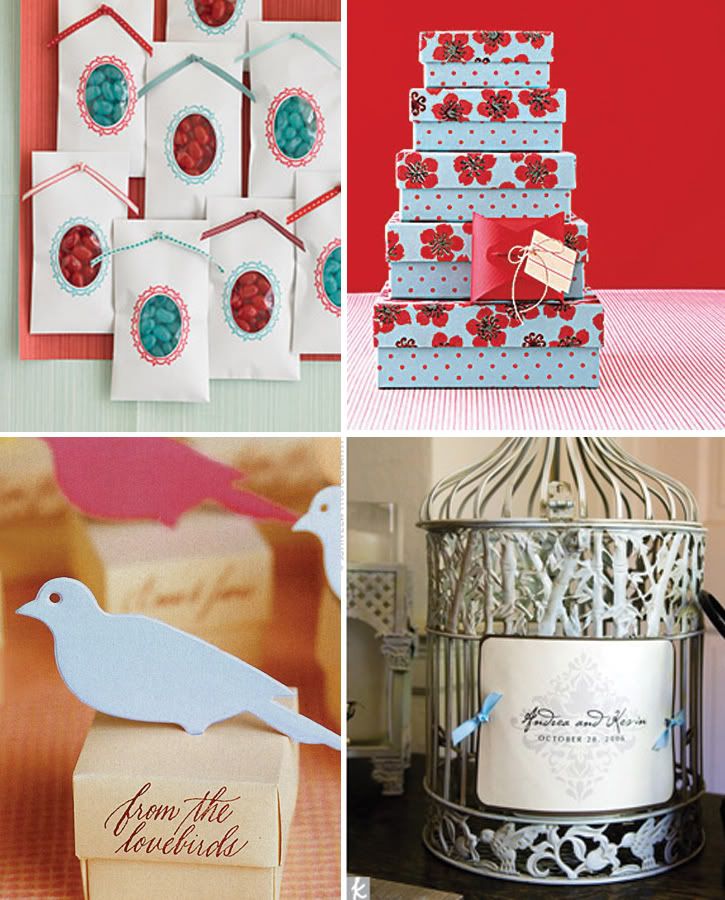 (top row: Martha Stewart magazine, Real Simple magazine, bottom row:
Martha Stewart magazine, The Knot).

Bold accents pop against white table linens. For a centerpiece, use a tree
with vibrant red and blue birds perched on the branches.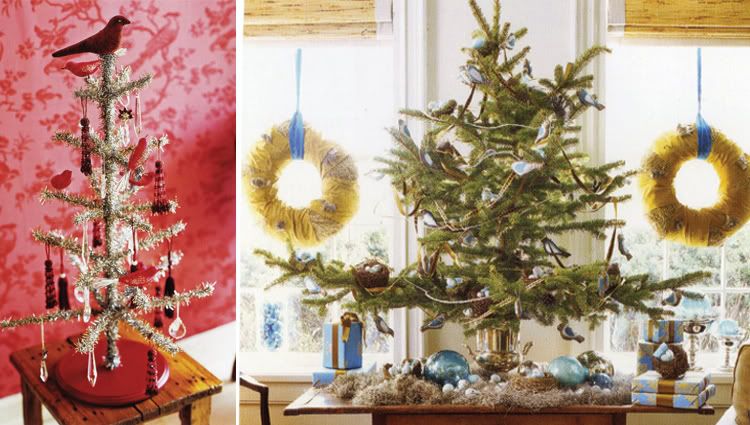 (above: Country Living magazine)

For something luxurious, place iittala Toikka bird at every place setting.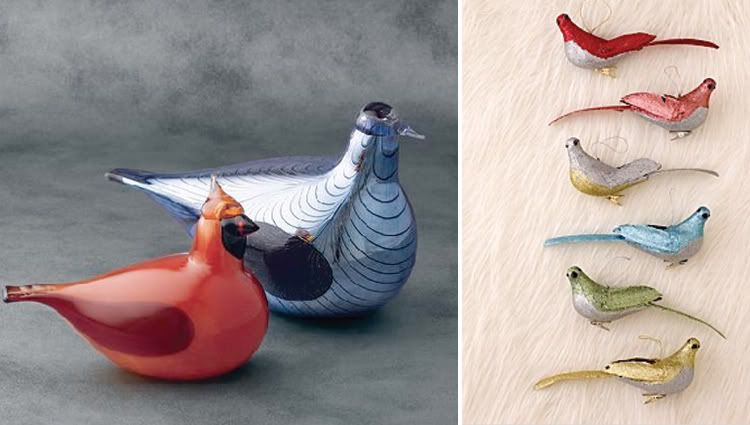 (l to r: Toikka birds, $275.00, blue pheasant, Gump's; Martha Stewart
collection feather bird ornaments, set of 4, $26.25, Macy*s).

Start with a deep red (red has long symbolized love and passion ) and
temper it with blue-greens ranging in intensity from pale to brilliant.
Set the tone right from the start by sending save-the-date announcements
to your guests with a robin's egg blue and red combination.



(above: Birds in Paradise, Ink and Wit; Engagement party invite, Sesame letterpress).

Don't forget your cake! This color combination will surely provide compelling
contrasts and give a look that's fresh and new and appealing.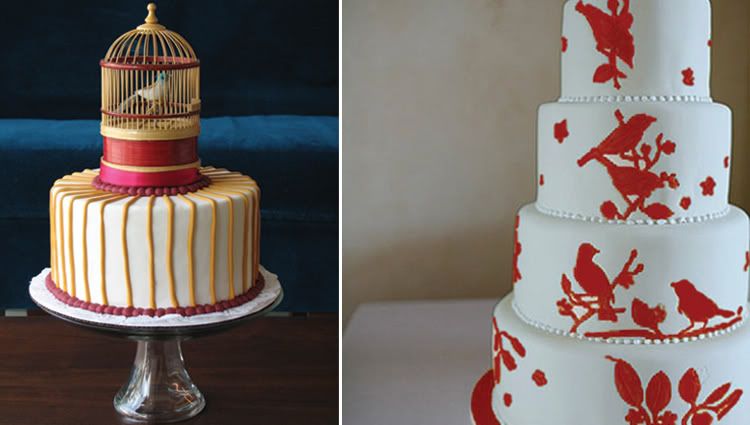 (top row: Martha Stewart magazine, bottom row: Lovin Sullivan cakes)