Monique Lhuillier will walk down the aisle next year - - - the Bloomingdale's
aisle that is. Lhuillier's designs will soon be moving from the runway into
home. With tableware, stemware, barware and giftware inspired by Monique's
best selling bridal gowns and fabrics from her evening gowns, believe me
this collection will appeal to the sophisticated woman!



(above: Atelier Blanc crystal giftware)

Monique Lhuillier will be introduced in a exclusive Bloomingdale's launch in
January 2008. I've seen the collection and it is a combination of luxury and glamour
with traditional values. I especially like the Atelier Blanc crystal barware with
its allover cut thumbprint designs, the wine glasses feel great to the touch.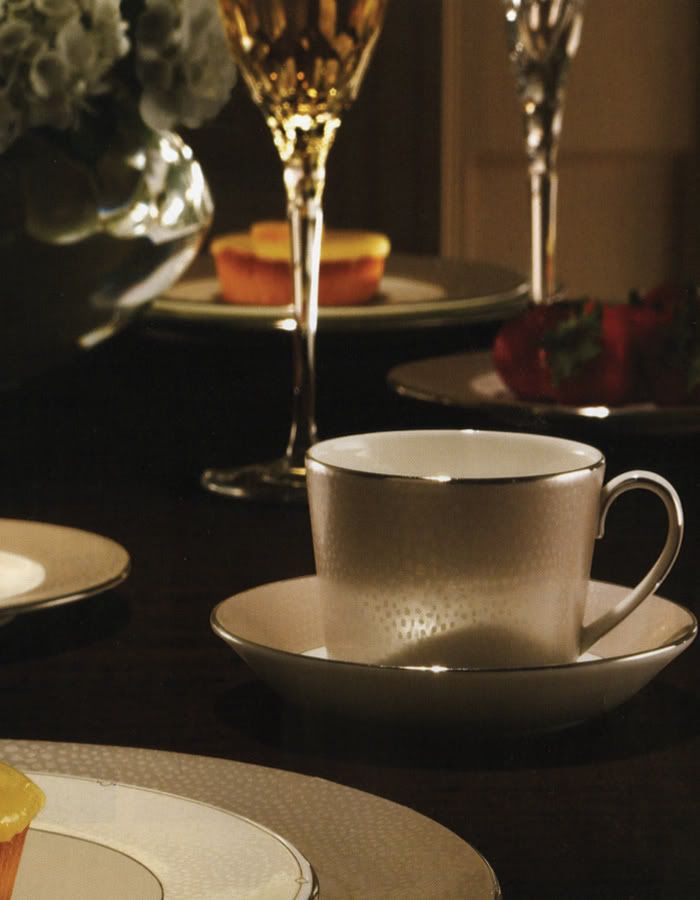 (above: Tableware shown is Femme Fatale - features a raised natural
pattern in warm pearlescent gray)

Look for the national ad to roll-out in Martha Stewart's wedding magazine. The tag
line is "Life is short. Use the good china". I couldn't agree more, these pieces are
elegant for the most dressed up occasions and perfectly suited for everyday living.