Chip and I both agree, nothing says Fall like orange! During this time of the year,
when I think of orange , I think of jack-o'-lanters, a blazing log fire and changing tree
leaves. Orange is his favorite color and when he thinks of it, he thinks, Syracuse
Orangeman, Cleveland Browns and New York Knicks - - -football and basketball season
have begun!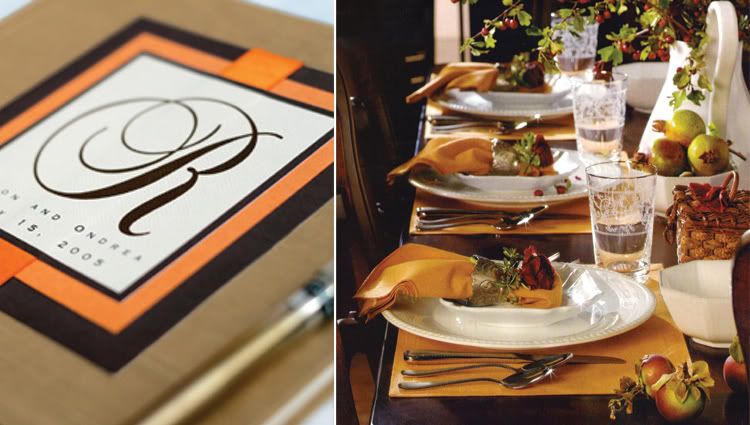 Wherever your thoughts may turn when you think of orange, you should know it is
a wonderfully versatile color for decorating your table. The spectrum ranges from
sophisticated and earthy to crisp and energetic, creating vibrant pairings with hues
from citrus greens to chocolate brown. Whether it's a muted accent or a bold
centerpiece, use orange as the starting point for an easy palette that feels just right
for the season.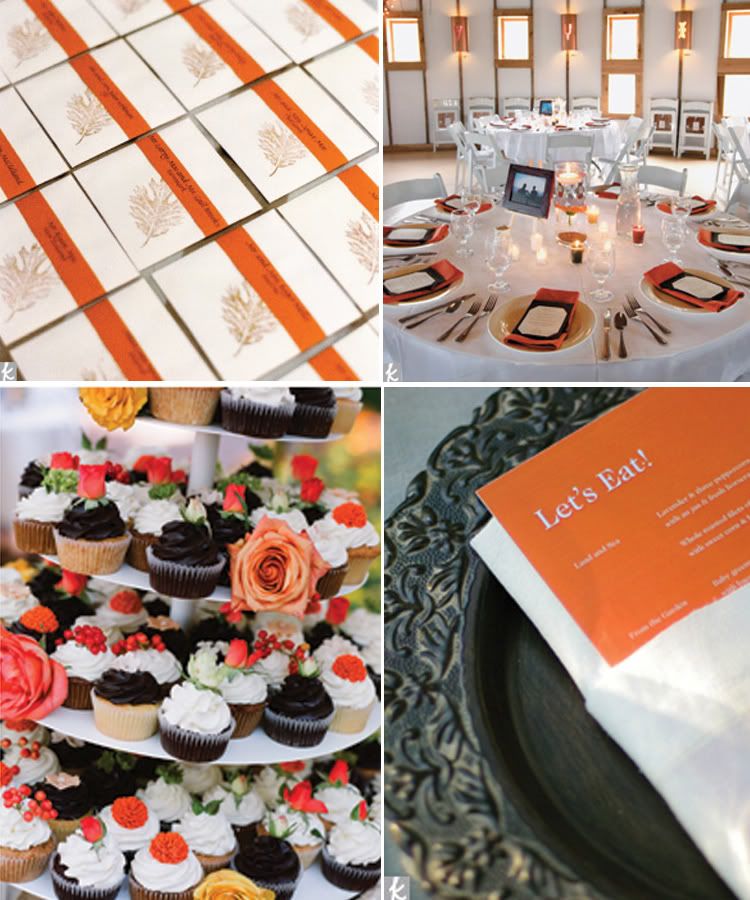 For a warm and cozy look, pair rich orange elements and accessories with textiles
in varying shades of chocolate and espresso.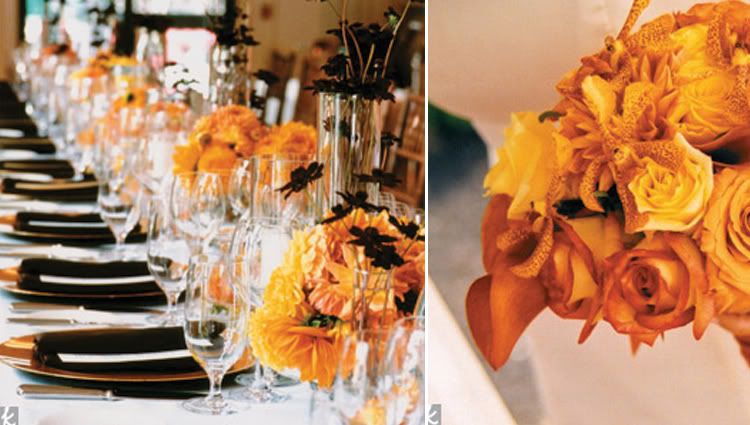 A subtle range of nature infuses this scene with tranquility. Accent with elements
from nature, such as the white pumpkins featured here, to enhance the organic
theme.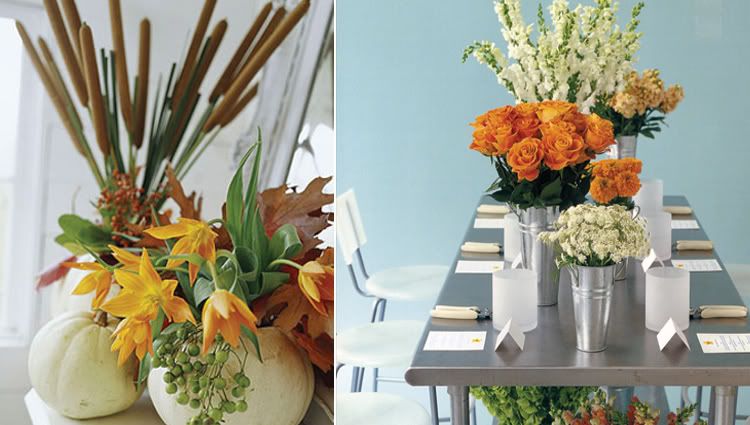 For a bold contrast, pair one strong orange item with citrus green. Accessories in
the same vibrant color family help unify the elements.




The use of orange depends on the context of the room. If it's a very contemporary
space, mix orange with lime green or cobalt blue for a lot of contrast. If the room
is traditional, mix it with shades of brown, tan and gold since these colors are
going to mute it.




Score some major points at your next affair by adding zest to your table with a
splash of orange. I love the Jonathan Adler Mod Dot dinnerware, the vibrant color
can be a bit overpowering for some, but when used as an accent color it can really
make a table pop and that makes it a winner in my book!




(above: Jonathan Adler Mod Dots 16 piece dinnerware, $99.00; Jonathan Adler Mod Dots, 2 piece complete set, $59.00, both are available at Distinctive Decor)

Images credit: The Knot, Better Homes and Gardens and Country Living.