The French originated the decorative use of the monkey and they
have been very strong decorative accessories for the French since
the 17th or 18th century. (above: Paravicini dinnerware, Sue Fisher King)




One of my favorite depictions of the French monkey motif is in
Juliska's petit singe dinnerware.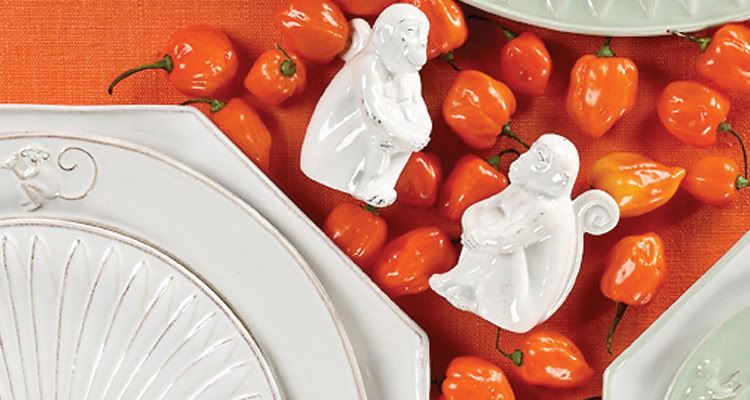 (above: Juliska Petit Singe, 5 pc. place setting, $123.00, Michael C. Fina)

Monkeys have long been depicted in European art as symbols of
ingenuity, spontaneity and an irrepressible sense of fun. By
mixing in the monkey motif by using plates, bowls, napkin rings
and other tableware elements, your table will take on a wonderfully
playful, yet eminently refined look.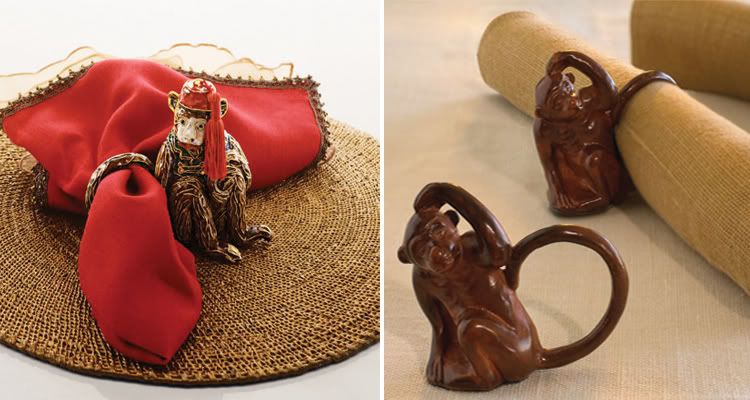 (above: Monkey Cloisonne Napkin Ring, Horchow; Monkey napkin rings,
$39.00, Pottery Barn)

Monkeys make up decorative themes in other prominent motifs like
British Colonial and island lifestyle. Ethnic influences -- African,
Moroccan, South Asian, and Latino -- are also popular.




(images from House Beautiful Magazine)

In the British Colonial and island lifestyle decor monkeys,
elephants, palm trees, and animal prints make up decorative themes
in products ranging from tabletop centerpieces to floor coverings.



(above: monkey bowl, $550.00; monkey coasters $18.75; both
available at William Wayne).

Monkeying Around Makes for a Fun Kids Party

Sometimes it seems like kids are like little monkeys, always climbing
around, kidding about, making jokes and overall looking for mischief.
So let them bring out their inner monkey with this fun theme party
that can be used for a birthday party.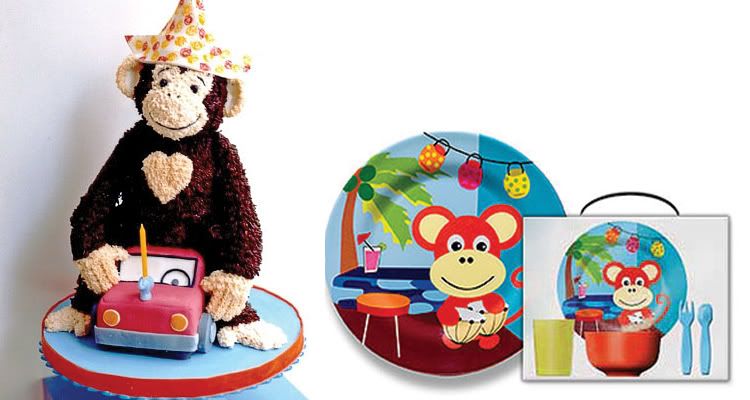 (above: Monkey See packaged custom theme party; Social Couture
Monkey cake, LovinSullivan; Kids set monkey, $24.00, Plum Party)

Whether you are adding a feeling of the tropics or waking up that
drab table with whimsical napkin rings, take a chance with monkeys.
They're an easy way to add adventure and spice to the look of your
table.