The Riedel company is one of the world's authorities on wine glasses and decanters and for the third year, Riedel has created a special, limited edition glass to benefit Living Beyond Breast Cancer. Riedel will donate 15% of the proceeds from the sale of this glass to support those dealing with the devastating diagnosis of breast cancer and life beyond.




The first two glasses in the series, the Pink "O" wine tumbler (2005) and the Pink "O" Champagne glass (2006), sold out in record time, providing a donation of over $100,000 to Living Beyond Breast Cancer in the U.S. This year the glass is a Pink Vinum Rosé Glass with its soft pink stem and clear bowl. (above: Riedel Pink O Champagne glass, set of 2, $26.99; Riedel vinum pink rose, pair, $49.80. Both available at Bed, Bath & Beyond).




Wine decanters make a great wedding gift. Whether your friends have handcrafted redwood racking in their temperature-controlled cellars or simply enjoy a glass of wine with dinner now and then, any newlywed will gratefully receive these decanters. Real wine aficionados will especially appreciate that Riedel makes these decanters. They feature different sizes and shapes that are carefully designed to bring out the best qualities in wines.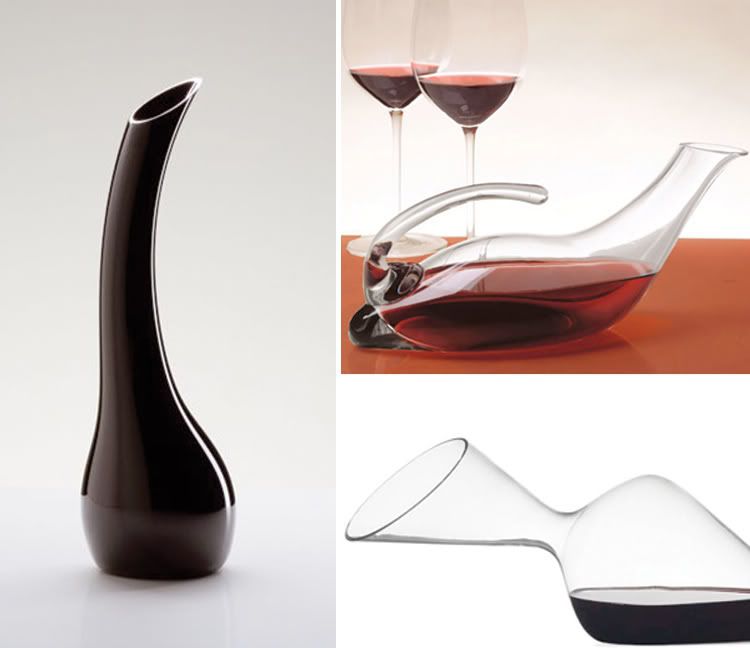 These decanters are proof that with Riedel, you can always expect the unexpected—in dramatic fashion.

(Decanters shown above: Pomerol wine decanter, $249.00; Amadeo lyra decanter, $287.95; Pomerol wine decanter , $249.00; Crystal Dove wine decanter, $179.95, Tyrol wine decanter $156.95 ; All available at the Wine Enthusiast).