Last month when Patricia of Mrs. Blandings blog contacted myself and some other woman and asked us to "post pink" on October 1st I responded with enthusiasm and told her I would be happy to participate. I don't know how many of your lives have been touched by breast cancer. For me personally, my great-grandmother passed away as a result of this disease. So when Patricia asked, I immediately responded "YES"!

Watching a movie may be good for your health. To mark National Breast Cancer Awareness Month this October, 20th Century Fox and MGM Home Entertainment have promised to donate a minimum of $250,000 to Komen from the sale of specially packaged "chick flick" movies in a DVD sleeve with a pink border.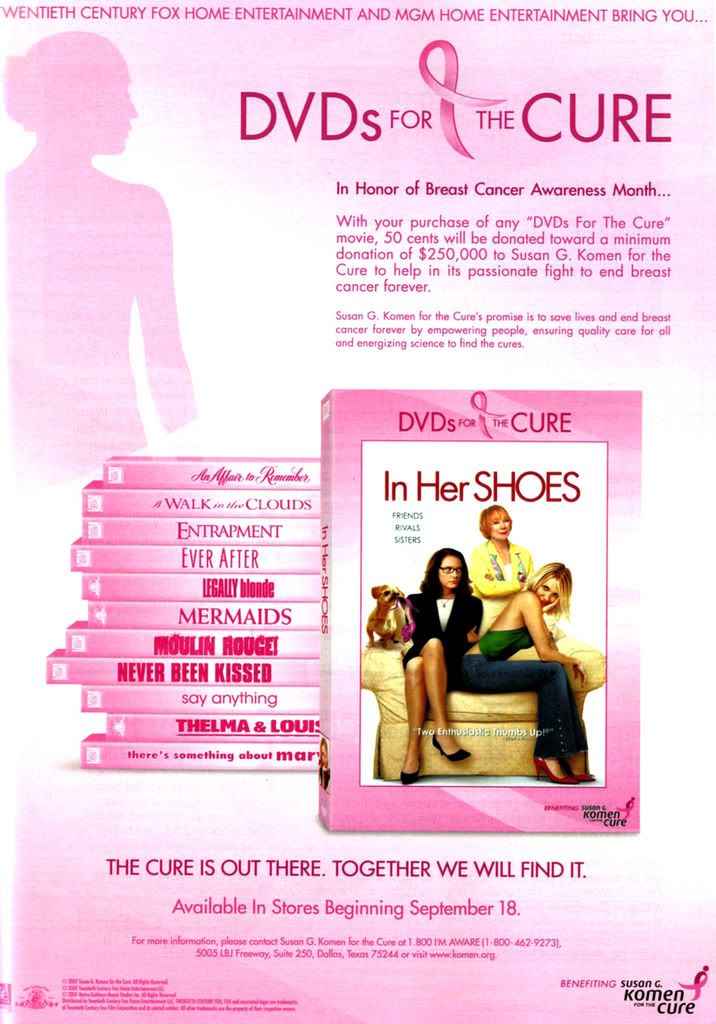 Hosting a birthday party? A girl's movie night? In charge of snacks for your next meeting? Or maybe settling in to watch a new release with the family... pop some popcorn and try these bowls, these will make any occasion a sure hit.



(l to r: Cherry red popcorn serving bowl, $30.00, Waechtersbach; Buttered popcorn bowl $11.99, Fred Flare)



(l to r: Popcorn square vase, $40.oo, Plum Party; Small popcorn box, $2.19, Giant Party Store)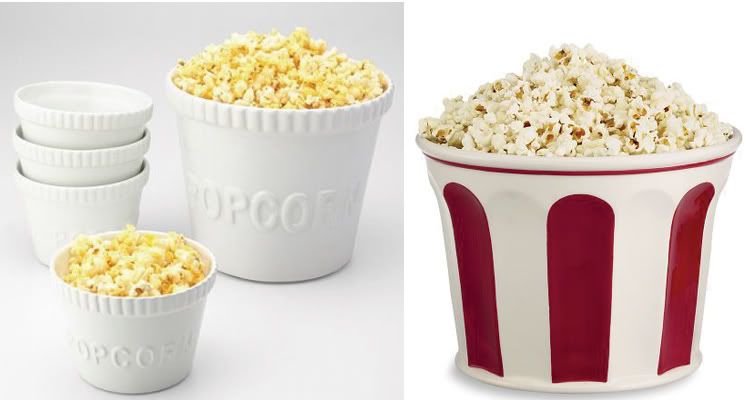 ( l to r: Over and Back 5pc set, $29.99, Target; Popcorn Bucket, $29.95, Williams Sonoma)




(l to r: Burlwood bowls, starting from $48.00, Jayson Home and Garden; Whirley Pop wooden bowl, $16.99, Target)