"I think it pisses God off when you walk by the color purple in a field and don't notice it.

" - Shug Avery from The Color Purple, a Broadway musical
Forget traditional stemware, this season's tables are set in color. So let's raise a toast to this rich jewel tone and the sexy detailing of the best colored crystal stemware. Companies ranging from William Yeoward and Saint Louis to Iittala offer something colorful -- from shot and liqueur glasses to champagne and martini glasses.
(Image above: House Beautiful)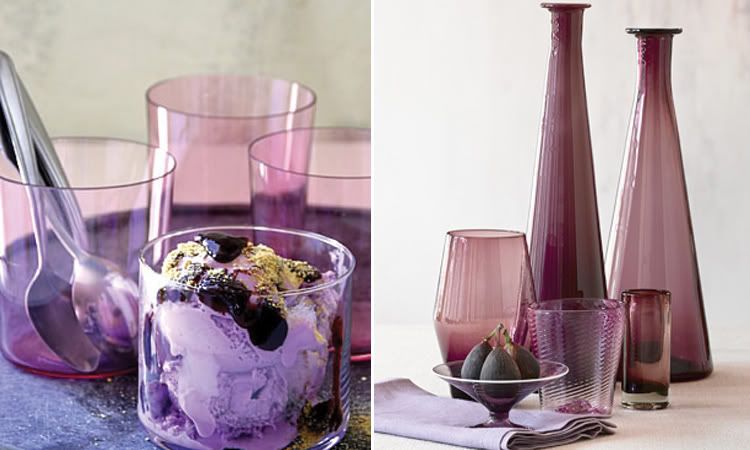 Adding purple stemware to your table is a fun way to update traditional china, if you have your mom's or grandmother's old china, you can really punch up your table with colored stemware.
(Images above: Matthew Mead)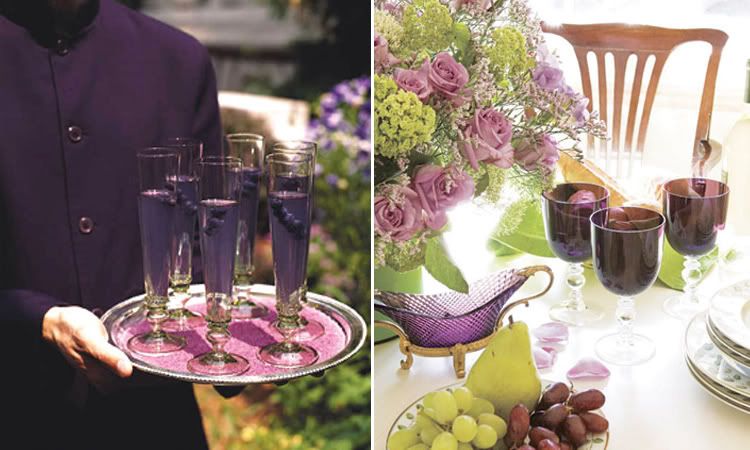 If purple is your favorite color, you can incorporate purple champagne flutes or other glasses into your collection. Or you can mix it up more than that -- serve a tray of purple juice or liqueurs in a beautiful crystal glass. Using color can be a way of expressing your personality on the table, whether it's a big catered party or a dinner for six.
(Images above: Brides.com and House Beautiful)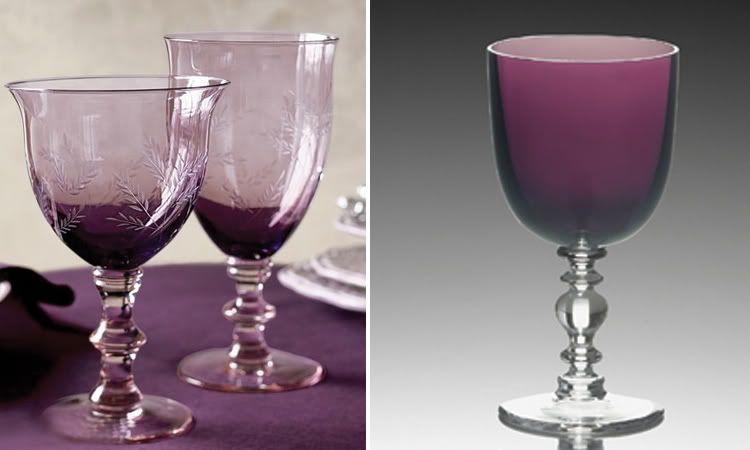 ( above: Purple glass Olivia, Horchow; Amethyst wine glass, William Yeoward)

The bold, vibrant shades of purple flaunted this season by the fashion industry has spilled onto stemware. Purple glasses are available in all price ranges, so start spreading the hues and strut some color on your table this season!
SPLUGE or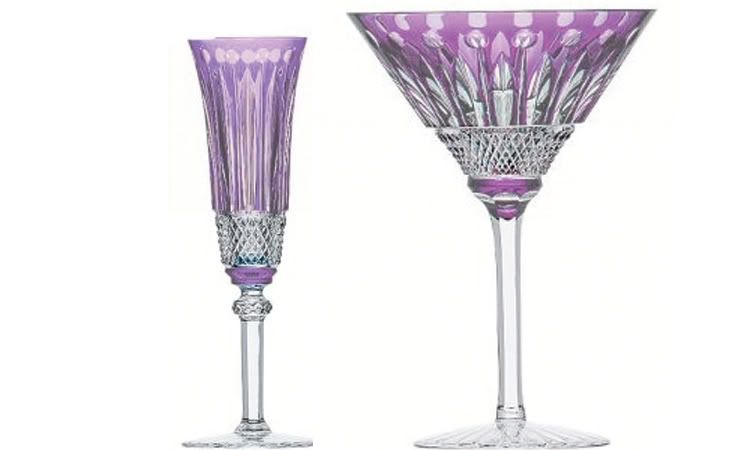 (row 1: violet martini ,$550.00; violet flute, $370.00; Saint Louis Crystal;
Michael C. Fina
)
(row 2: violet goblet , $210.00; violet double old fashion, $225.00; Wiliam Yeoward;
Lux Bond and Green
)
(row 3: purple double old fashion, $120.00; purple highball, $120.00; David Redman;
Gumps
)

SAVE?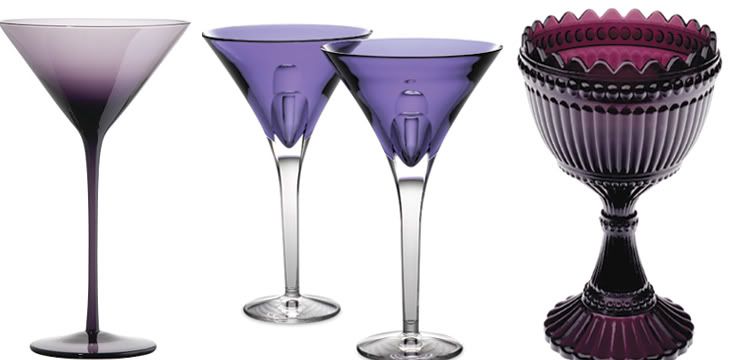 (above: Kira martini glasses, $5.95, Crate and Barrel; Eclipse 5-ounce martini, set of 2,$194.99; Bed Bath and Beyond; dark lilac mari bowl, Iittala, $48.00, Skandium).