Like the first robin of spring or the changing leaves of autumn, the first holiday
card always signals a new season. It marks the beginning of an annual affirmation
of personal connections that, in today's fast-paced world, is becoming more
important than ever to me.




I was so happy when I saw that my friend Vane over at Brooklyn Bride was
hosting a "Holiday Card Swap". I'm a huge fan of cards; I send them to
my family and friends all the time. When I mail cards it is my way of reaching
out to the people in my life to renew and reaffirm our relationship. Here are
some ideas to weave those holiday cards into colorful arrangements for your
home.




Today is the last day to take part in the "Holiday Card Swap", so click over
to Brooklyn Bride and sign up if you're interested. Since I've started blogging,
my personal contacts have widened, I've met some amazing women and this
gives me the opportunity to share the holiday season with the women that
I've been in contact with all year, as well as those that I haven't.




Speaking of cards, Nicole of DearNic has launched her new line of Christmas cards
today on Etsy, make sure to check them out!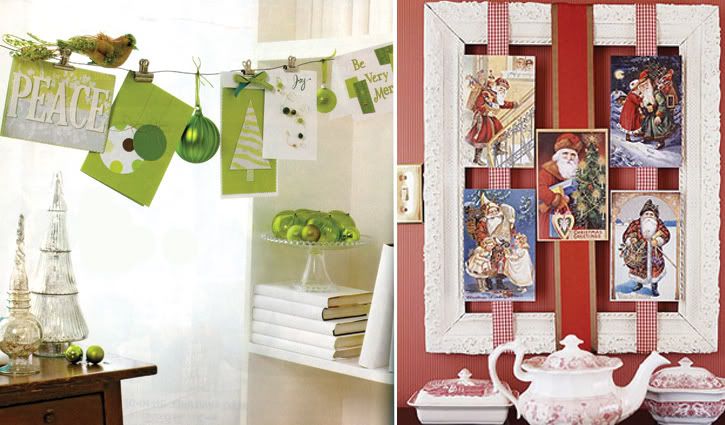 images: Country Living, O at Home, Better Homes and Garden and RedBook