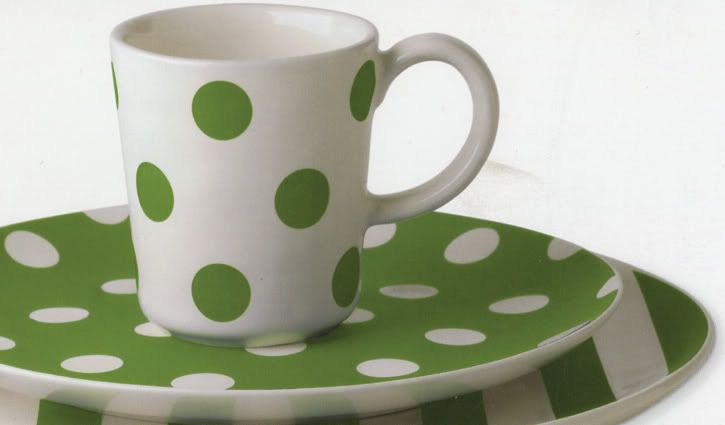 Handbag designer Kate Spade adores them. Like her handbags, footwear,
sunglasses and stationery her collections are infamous for taking traditional
designs and updating them with whimsical touches. Have you seen her simple
black bag with the surprise polka dot lining? This new dinnerware collection,
Sag Harbor, which will be in stores next year, is true to the Kate Spade style.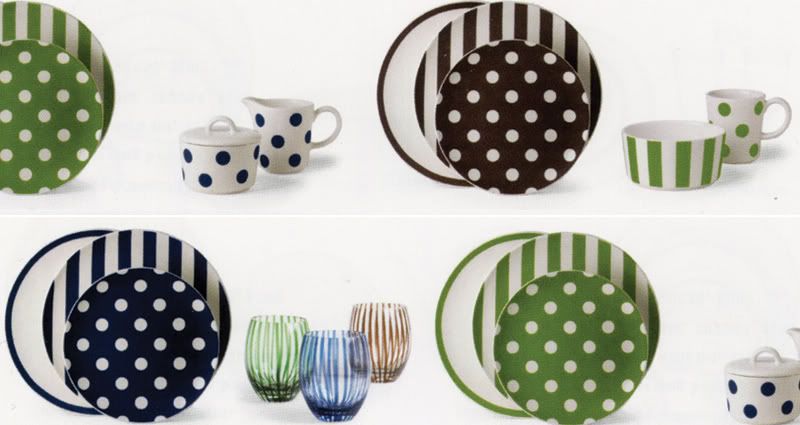 These are not the polka dots of yesterday. Kate Spade did them in chocolate
brown, navy and green with white, it's a new twist on and old classic. People
think polka dots are little, but when you blow them up big like she did, they
because fresh and modern.




Polka dots evoke a fun, playful and whimsical spirit and are a great motif
for a wedding. Polka-dotted designs are part of the retro craze. Brides are
taking retro and making it a lot more contemporary. Polka dots are being
used in a way that's funky, fun and fashionable. Take these cakes for
example.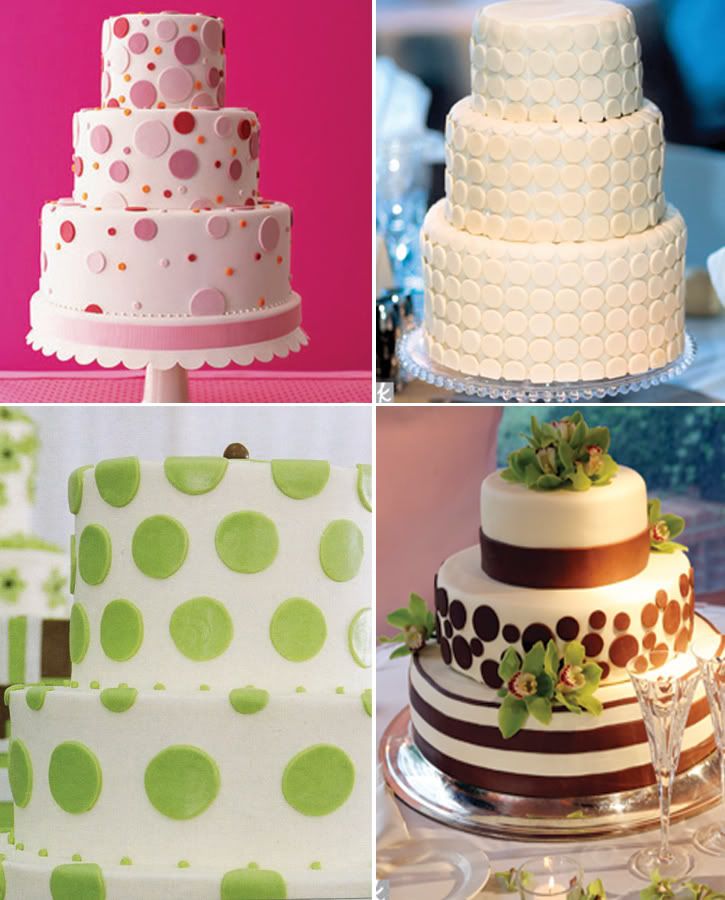 The term polka dot first appeared in the 1880's, when both the dots and the
dance were especially popular. As you see from these images, today's dots
have a bolder vibe than their predecessors. With loud colors and a retro
feel, they are more colorful, playful and graphic.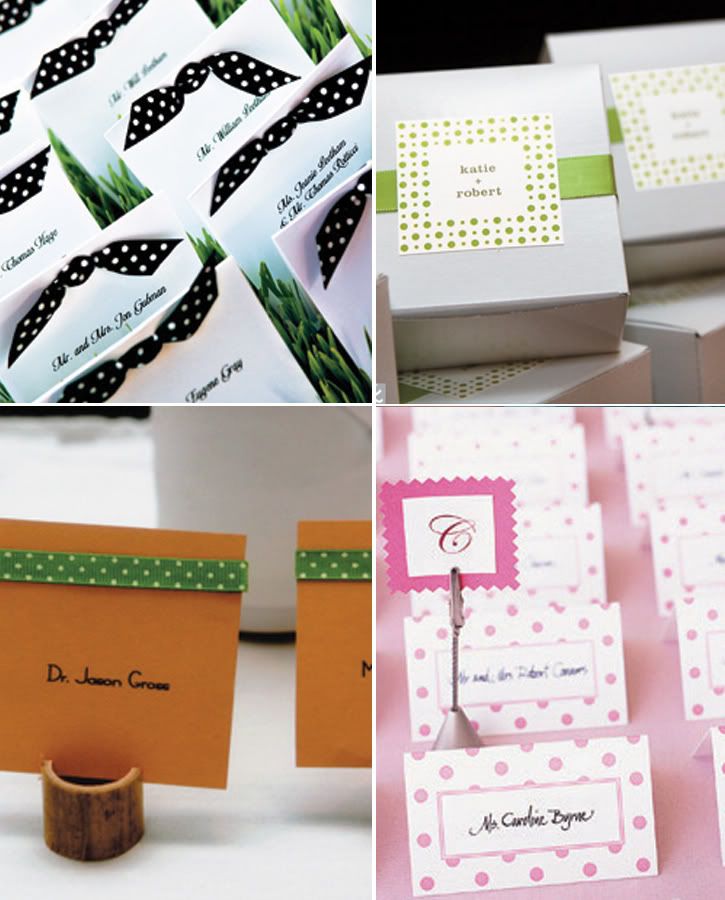 Kate Spade has a way of translating her fashion look into tabletop, enabling
one to dress their table as they would themselves with flexible, mix-and-match
designs. So your formal plates can come out of the china cabinet more often when
you accessorize with playful items like these.




This Christmas, mix things up with the Spruce Street collection. The vibrant
rich colors and entertaining designs lend personality to the table.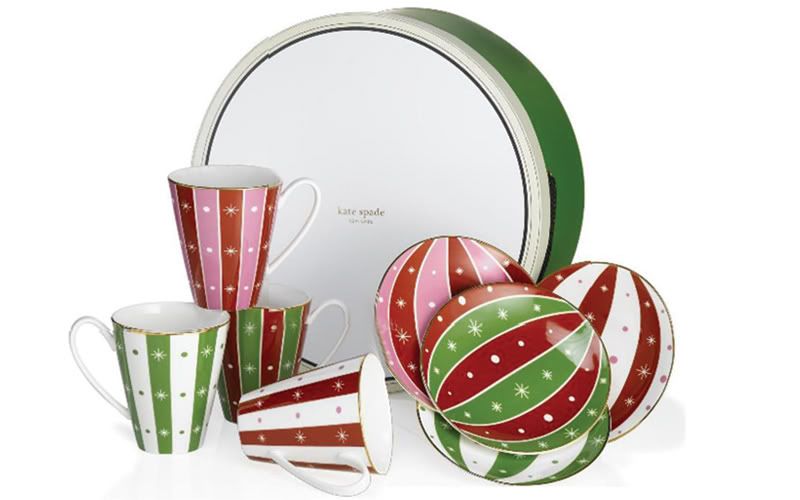 images sourced from: The Knot, Brides, Martha Stewart and Southern
Weddings.

invitations: custom made by Ceci New York.

dinnerware: Kate Spade, Spruce Street, mugs set of 4, $75.00;
tidbit plates set of 4, $50.00; both available at Michael C. Fina.