If flatware sounds a little, well...flat, remember that beautiful flatware adds the
perfect sparkling touch to your table. From durable sterling silver (which actually
looks better the more you use it) to easy-care stainless steel, today's flatware
is available in patterns that complement any style, whether you're traditional,
country or downright funky. The classic five-piece place setting is your starting
point - serving pieces like carving forks and gravy ladles can complete your
flatware registry.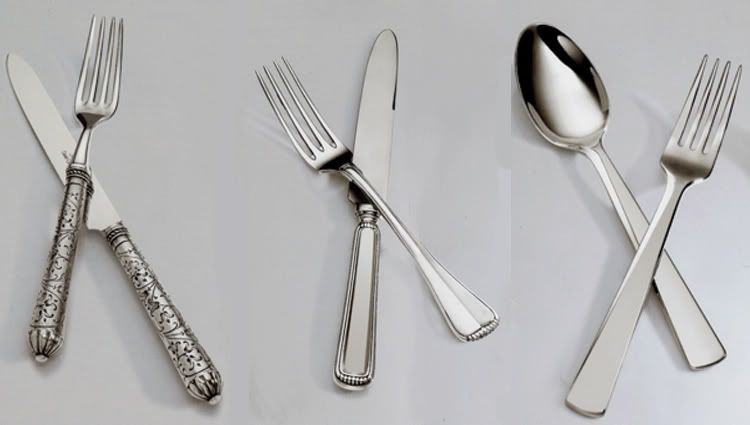 (l to r): A is for Alain Saint-Joanis, $400.00; B is for Buccellati, $775.00;
C is for Christofle, $161.00.

The knives, forks and spoons that you'll use with your china and crystal - - -
not any flatware will do. Look for an attractive design that will match
or complement the good looks of your dinnerware. Here are some flatware
patterns from A to Z: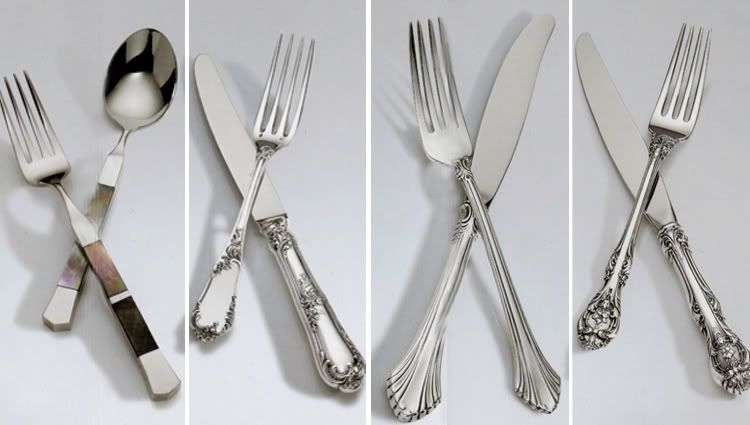 (l to r); D is for Deco City, $150.00; E is for Ercuis, $878.00; F is for French Regency,
$259.95; G is for Gorham, $259.95.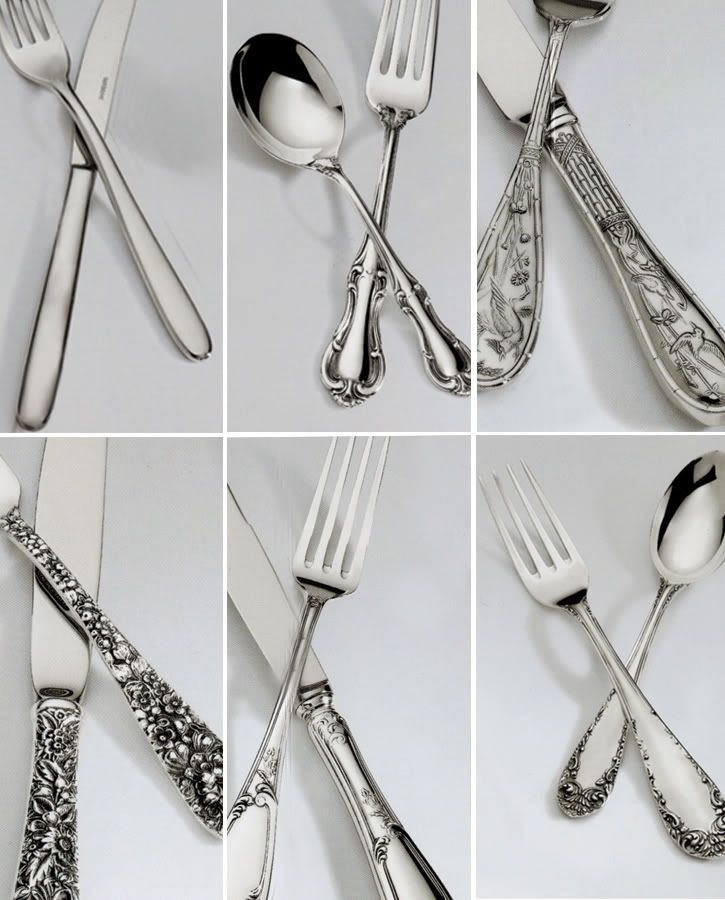 (top to bottom): H is for Hannah, $84.00; I is for International, 259.95; J is for
Japanesse Bird & Bamboo, $75.00; K is for Kirk Stieff, $278.95; L is for Louis XV,
$319.95; M is for Michael C. Fina, $449.95.



(top to bottom): N is for Neoclassico, $449.95; O is for Odiot, $2,149.00; P is for
Puiforcat, $460.00; Q is for Queen Elizabeth, $299.95; R is for Reed and Barton,
$229.95; S is for Sarong, $85.00.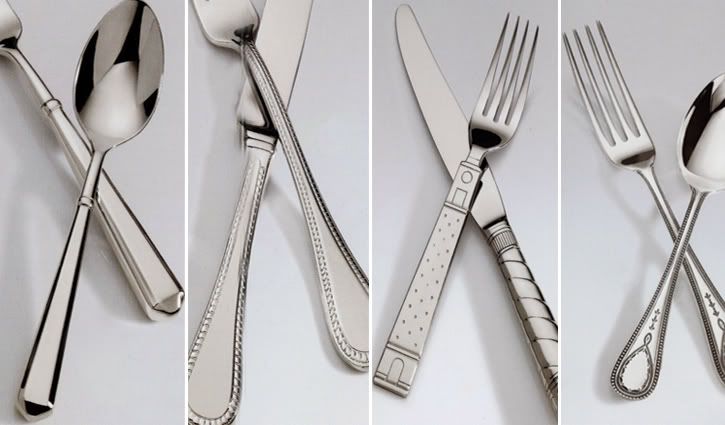 (l to r): T is for Todd Hill, $55.00; U is for Union Square, $55.00; V is for Village of
Sienna, $50.00; W is for Wallace, $450.00.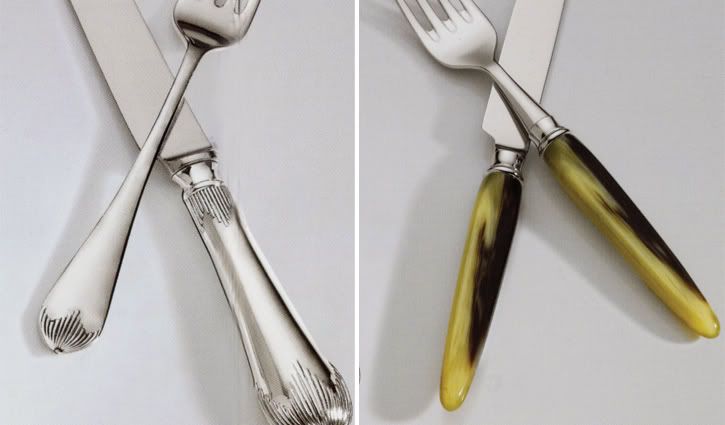 (l to r): Y is for Yeoward, $975.00; Z is for Zambesi, $145.00.

Traditionally, brides-to-be register for sterling or silverplate flatware to use with
formal china and stainless steel for everyday. These days, couples are selecting
the style that best fits their lifestyle. Always choose flatware that suits you.

source: all flatware available at Michael C. Fina