I began seeing and reading about women with wonderful unique and handmade
tableware and enterprises in smaller venues - at antique shows, crafts shows
and etsy. Women are taking their personal passions and turning them into
livelihoods. Here at Toast and Tables I wanted to create this series, "Women
who make beautiful tableware" to honor the women in this country who have
successfully started a business doing what they love. Kim Westad came from
a background in graphic design, she discovered her love for clay , began
designing three dimensionally in 2001 and 2 1/2 years later, left her full
time position as a graphic artist to concentrate solely on ceramics.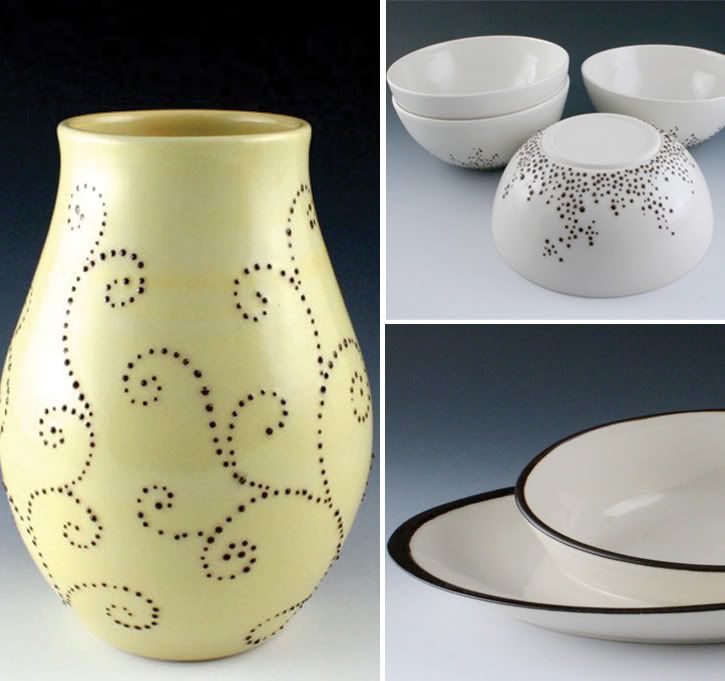 Many of her hand-thrown porcelain pieces incorporate a beautiful vine
inspired slip design. The design is comprised of individually applied slip dots,
which are slightly raised above the surface. This gives the pieces a wonderful,
tactile quality. All of the slip designs are created freehand, so each one is
unique. You can buy her pieces from her etsy store. [click here]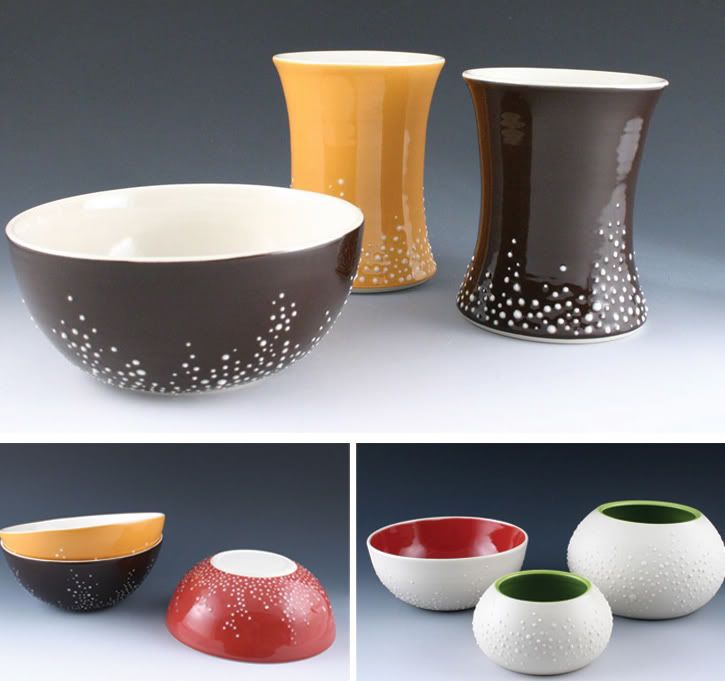 On December 8th, Kim will be participating in the 2007 Bust Magazine Craftacular.
If you're in New York I encourage you to come out and support Kim and the other
wonderful artist. The Craftacular will be held at the Metropolitan Pavillion from
10am - 8pm. Kim says, "I like retail shows where I'm able to get feedback from
other people. I like people to be able to afford things. I get a lot of young people
wanting to buy stuff and I want them to be able to have things, so I make
pieces in all price ranges." All of her work is functional, dishwasher and
microwave safe.

Kim is proof that if you follow your bliss, it will lead you down the right path.