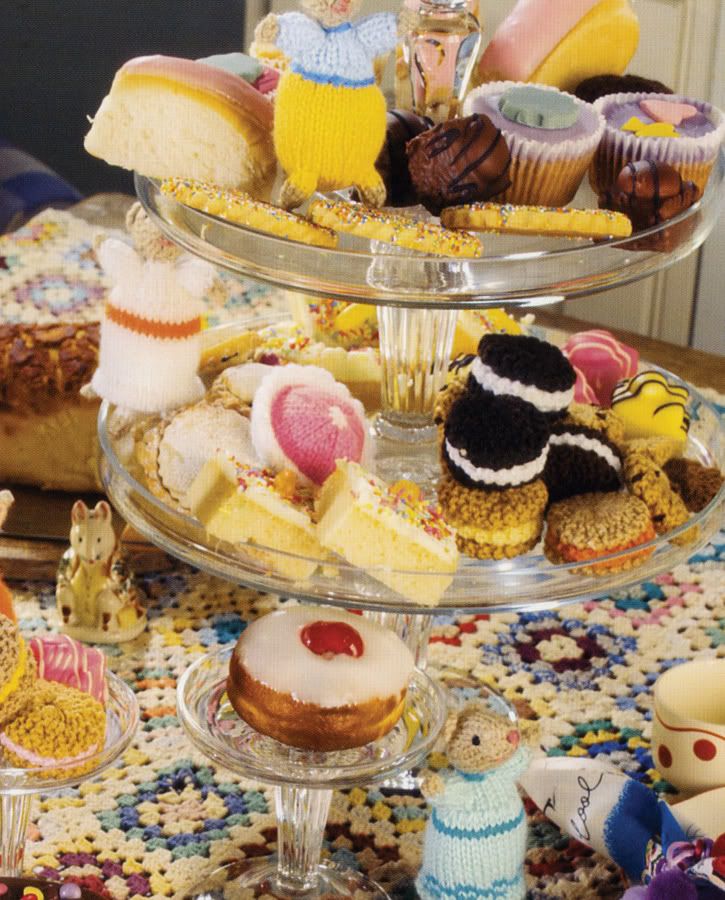 So you want to decorate your table in a creative, unique way? Put your own
stamp on your table by adding handcrafted accessories. They add a welcomed
personal touch. Like the tablescape above designed by William Yeoward, not
all the food on the table is real, however - some of the cookies, cakes, tarts and
candies are knitted. This joke food interspersed among the copious quantity
of delicious edible treats makes for a great conversation piece and a unforgettable
party.




In my third installment of "Women who make beautiful tableware", I'm thrilled
to spotlight the beautifully handcrafted work of Pukashell Creative Designs.
Ranging from cakes, cookies to bonbon - - - knitted desserts are their specialty,
these incredible inedibles are created from high quality fibers mixed with vintage
and recycled yarn.




Handcrafted items are a great way to put your individual or familiar imprint on
your table, whether it's a holiday dinner or a wedding reception. These items - - -
sometimes placed as individual pieces or sometimes grouped together allow you
to express your own personal style. William Yeoward constantly inspires me and
I love the way he has incorporated knitted desserts in his own tablesettings.




So make your wedding reception or next holiday celebration even more special
by putting handcrafted accessories on the table. When you successfully mix the
inexpensive with the expensive, the antique with the modern, and fun accessories
with more formal dinnerware, you create a tablesetting that your guest will
remember long after they've thrown the last handful of rice.




A great resource for handcrafted wedding products is The Handcrafted Wedding,
so if you're looking for ways to add personality to your special day, this website
is a must visit.