Every fashion plate knows that no ensemble is complete without that special
accessory - - - a scarf, necklace or pin, for example. In terms of your table
decor, this means a fabulous napkin ring. It's jewelry for the table and can
really change the look with every occasion.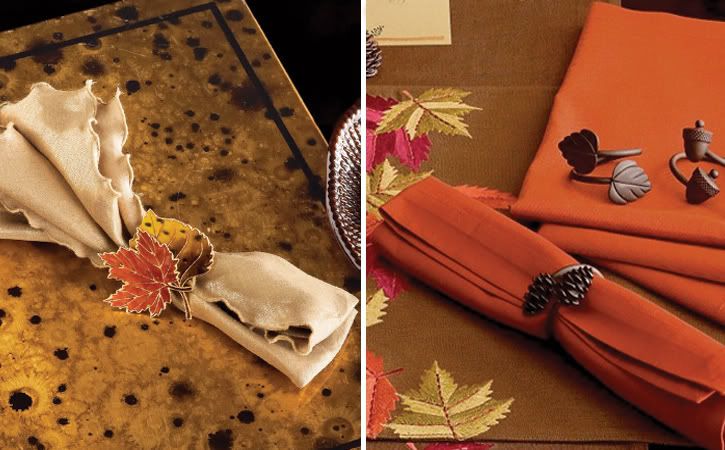 (l to r: leaf rings, $38.00, Saks Fifth Ave; pinecone napkin rings, $3.95
Crate and Barrel)

To create a feast for the eyes, enhance your ordinary place setting with
napkin rings. You can get napkin rings from flea markets, antique dealers,
thrift stores as well as department stores. The napkin rings shown in
the top photo were found by William Yeoward at a flea market.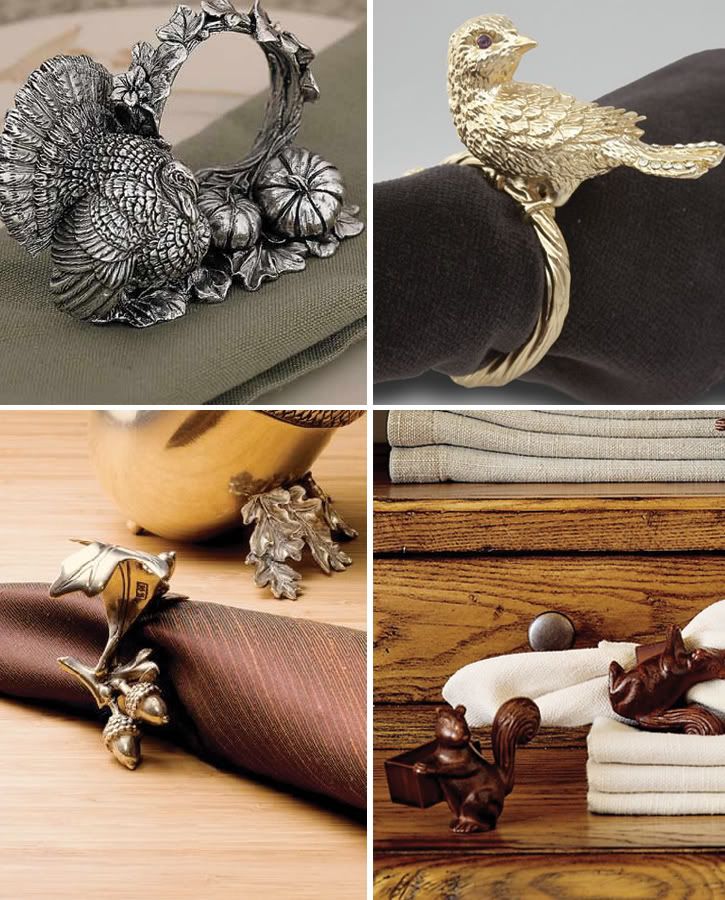 (clockwise: Turkey napkin ring, $40.00, Reed and Barton; Bird napkin
ring, $75.00, L' Objet; Pewter napkin rings, $80.00, Gump's; Squirrel
napkin rings, set of 6, $39.00, Pottery Barn).

Napkin rings can be made inexpensively with things you have around the
house.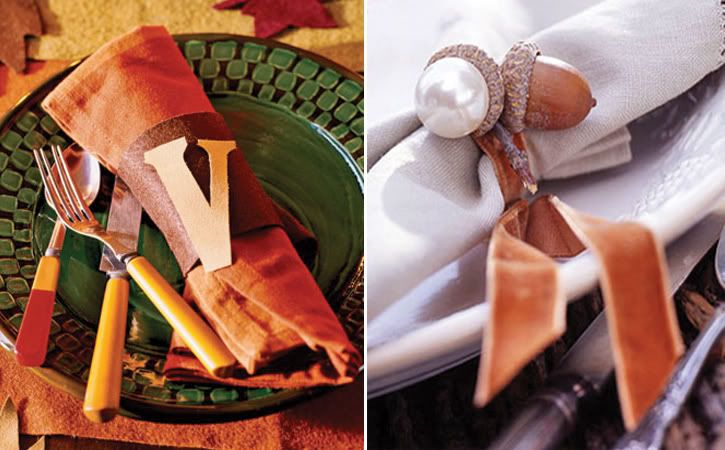 (l to r: diy napkin rings by Country Living magazine and Better Homes
and Gardens magazine)

For a festive, decorative table setting, try wrapping an attractive hair
tie or a luxurious ribbon around a rolled-up napkin, there are plenty of hair
accessories and ribbons out there to glam up a plate.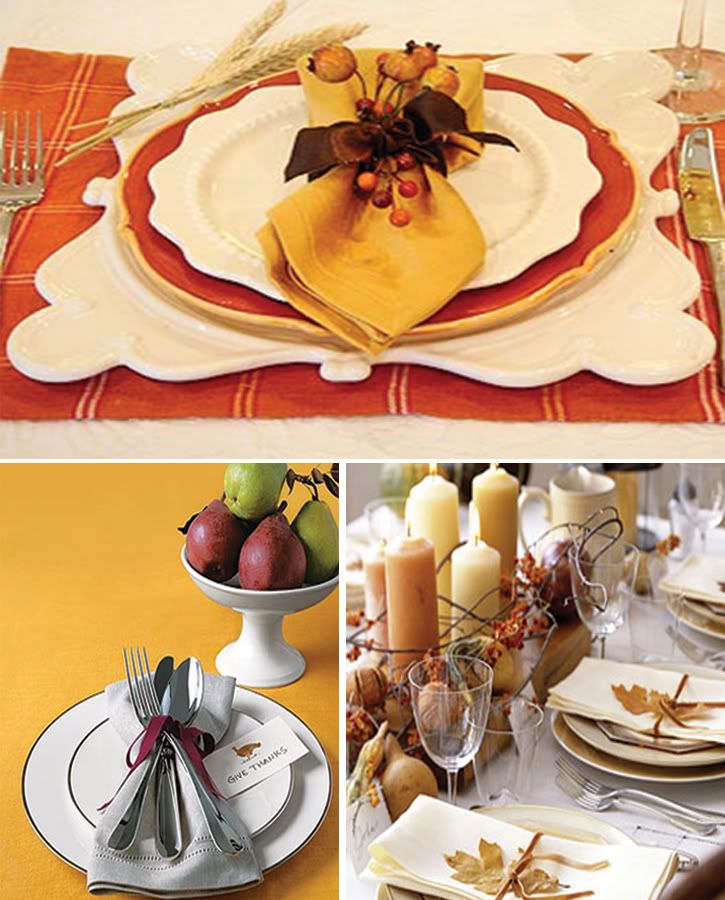 (clockwise: place settings from Better Homes and Gardens magazine and
Real Simple magazine)

Napkin rings are one of those little touches that add charm to your table.
For a more formal occasion, your napkin rings can double as place cards
When you add photos or the names of your guests to the embellishments.