From tableware to furniture, Michael Aram's work reflects humanity through
his use of a hand-made process and age-old traditional techniques. This tradition
is what exemplifies the Waterford - Michael Aram collaboration . This exciting
new collection debuted last week at the New York tabletop market and will be
appearing in stores Spring 2008.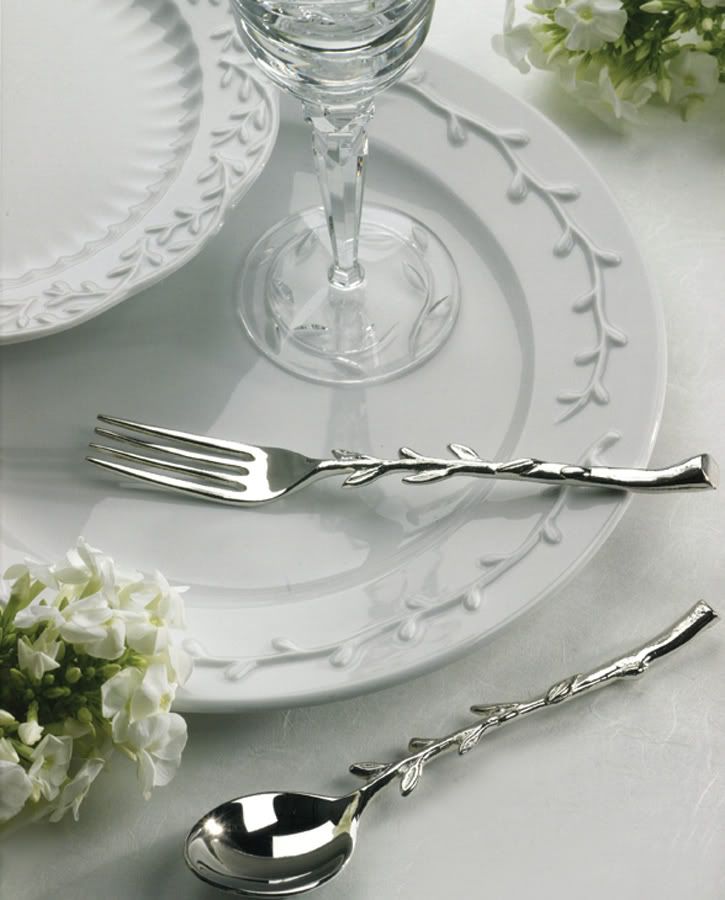 Michael Aram's unique creations are inspired by his paintings, sculptures, and
art history background. As well as his travels to India. As with all of Michael
Aram's work each design has a soulful quality and an energy that reflects the
hand of the maker.




Michael Aram for Waterford debuts with Jaipur, Garland Romance and
Wood Grain, three patterns featuring metal and crystal giftware, stemware
barware and porcelain dinnerware. Shown above is Garland Romance, a
pattern that is vividly reminiscent of Michael Aram's depiction of nature's
elements. The vine on the dinnerware is a hand sculpted vine, which is
twisted and turned to replicate the irregularity that exists in nature.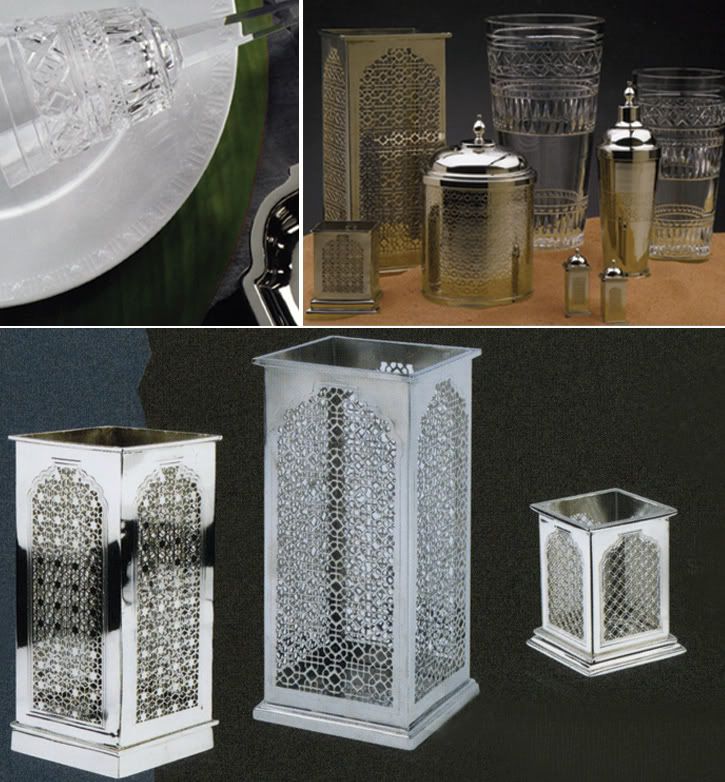 As shown above, much of the metal giftware in Jaipur features open, cut-
through patterns and will be immediately recognizable for its Indian influences.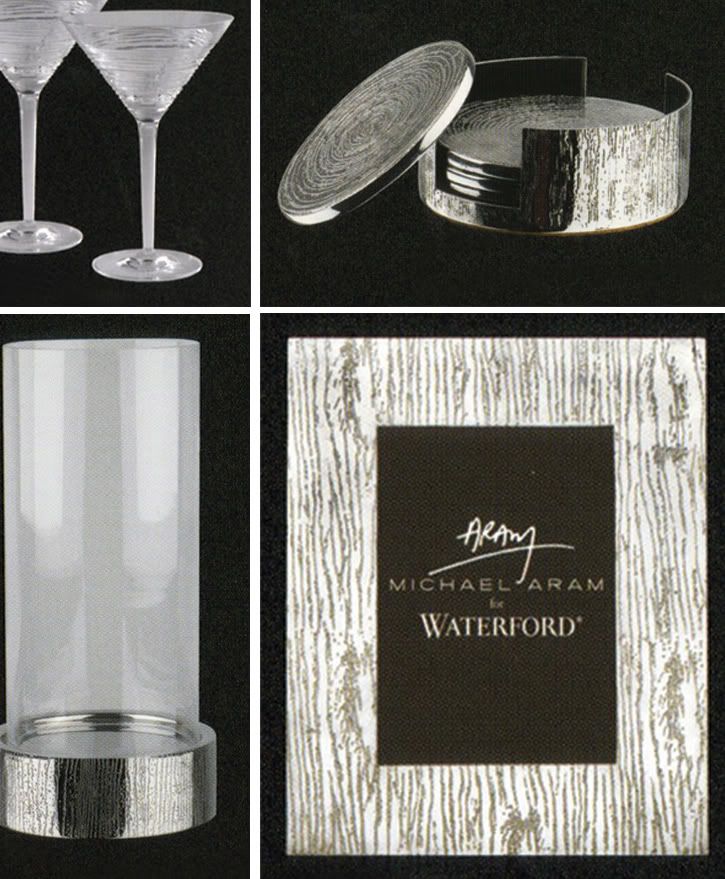 In the Wood Grain collection the appearance of wood fibers were the
inspiration. The grain motif was etched into the crystal to create
geometric shapes. The effect of the sharp lines makes Wood Grain a
masculine pattern which appeals to the modernist sensibilities.