A favorite color palette really sets the tone for your wedding celebration. It has the power
to define a mood and exemplify a persona. Are you feeling blue? Green with envy? Red
Hot? Whatever the mood, Pantone, can point you in the right direction.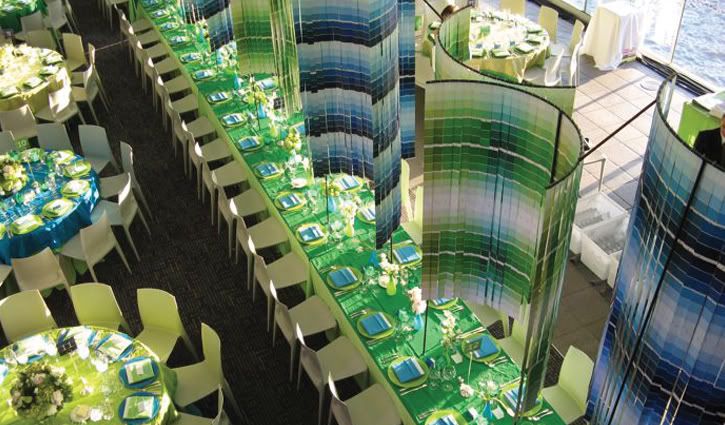 Ask any Stationary Designer, Florist, Art Director, Interior Designer or Event Planner
who Pantone is and they will tell you; Pantone, Inc. is the world's color authority.
Pantone provides design professionals with products and services for colorful
exploration and expressions of creativity. Talk about creativity, I just love the way
Event Planner, extraordinaire, David Stark, used the blue and green Pantone color
swatches to decorate the event shown above.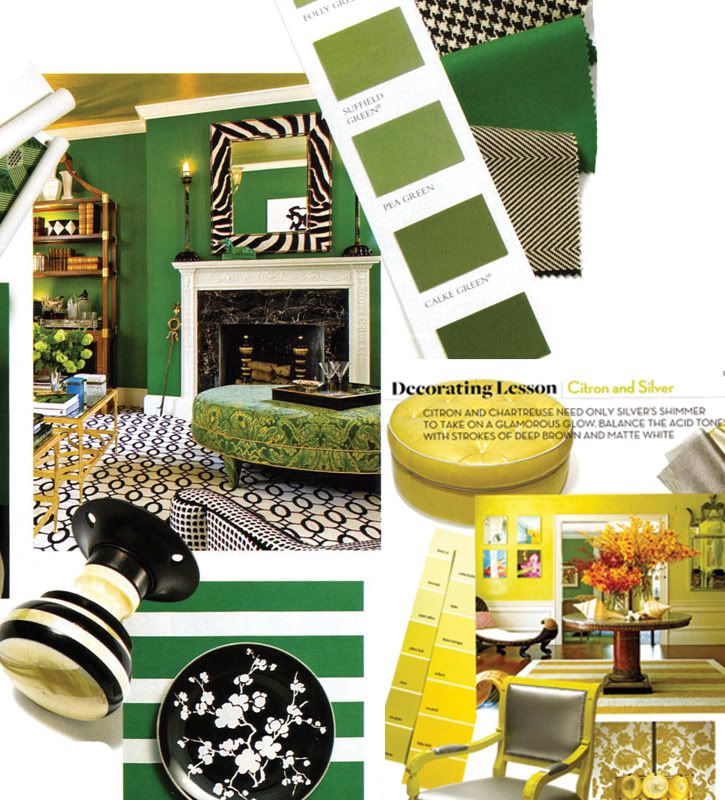 (above: color inspiration from House & Garden magazine. To see how some
amazing bloggers are using the green and black color combo , check out
Jennifer Skog's bridal shower and Erin's inspiration board for her upcoming
baby shower)

Color selection may seem like a daunting task. But the truth is, you don't have to be
a design professional to absorb ideas. In addition to the tons of bridal magazines that
are all over your coffee table, pick up the latest fashion or interior design magazine for
inspiration. Wedding colors are reflective of hot colors in interior design and current
couture fashion. Above are pages taken from House & Garden magazine. (I'm so sad to
hear that this magazine will cease publication next month, it was always a constant
source of inspiration for me).



(above: Dusk blue side plate, $4.98; Dusk blue cereal bowl, $4.98; lettuce green
10 oz. mug, $3.98; all available at Fishs Eddy).

Selecting a color theme for your table is a lot like choosing a color palette for your
wedding, you're limited only by your creativity. Pantone brings its color expertise
to the table and their Palette tableware collection allows you to mix and match colors
to suit your own individual style.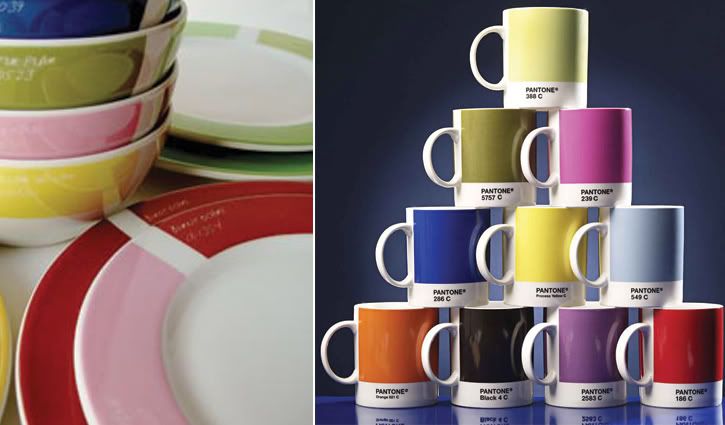 (above: Palette collection available at Fishs Eddy; Family of pantone mugs, all
10 colors, 72 pounds, W2).

Just remember, there's a fine line between tasteful and tacky so don't overdo it with a
theme or color. Knowing when to say when is key!