This year's must-have for Christmas is not a gadget; it's not even a toy. It's
the color pink. At retail, designers have made it the hot fashion color and
Victoria's Secret even has a line of casual wear named after the color.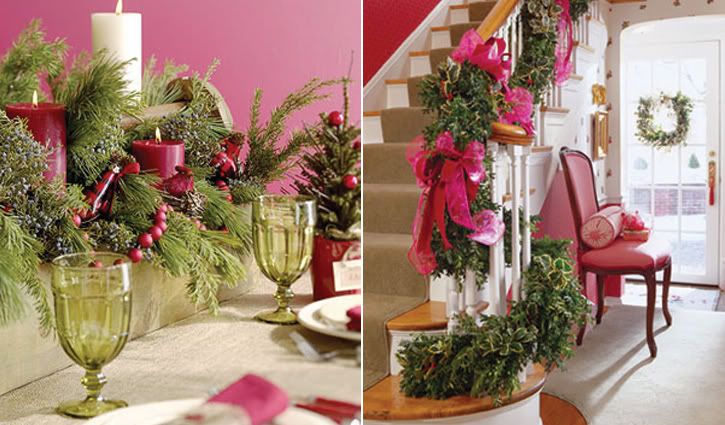 People, especially those with a polished décor, want their holiday decorations
to reflect the overall mood of their homes. It's all part of the designer look that
is slowly creeping into holiday decorating. Red and green are no longer the
hot holiday colors, they been supplanted by other combinations - - - like
pink and green.




Pink and green make a punch color pair. This duo is preppy and chic all at once.
These colors are easy to mix and you can use pale, medium or bright hues.




There are many ways to incorporate this strong color trend on the table; an easy
way would be to incorporate either pink or green stemware to your place setting.
Perfect for the holidays, pink and green is a fun combination and hotter pinks are
more high-energy colors, which are great when used in rooms where people
congregate such as the dining room or kitchen table.




(top row: giddy glass, $12.00, Anthropologie; kassie goblets,set of 6, $39.99, Target).
(bottom row: backyard wine glass and champagne flute, both $18.00 at Anthropologie).