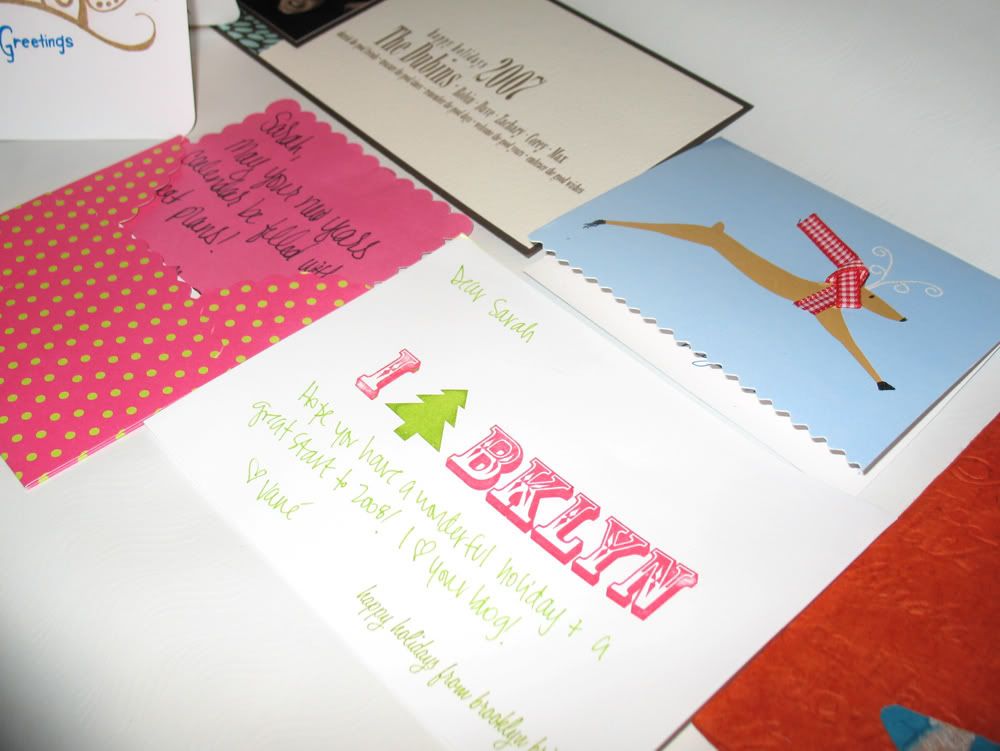 "May we set an extra place at the table this Christmas, as we remember the hungry,
the poor. May we wrap an extra gift this Christmas, as we remember the lonely,
the confused. May we give an extra hug this Christmas, as an expression of love to
those around us. May we spend extra time in meditation this Christmas, as we
remember all the blessings we've received - - - beautiful gifts of life and peace"

- Norma Woodbridge

Above are holiday cards that I received from fellow bloggers who participated in
my friend
Vane's holiday card swap
. It was so great going to the mailbox and
getting these handmade cards, you guys are extremely talented. I hope we can do it
again next year.
To all my readers, I can't thank you enough for all your support, comments and emails.
It has been such a pleasure getting to know you and sharing my love of tableware
with you. Merry Christmas to you and enjoy the day!
Cheers to the well-dressed table,
Sarah