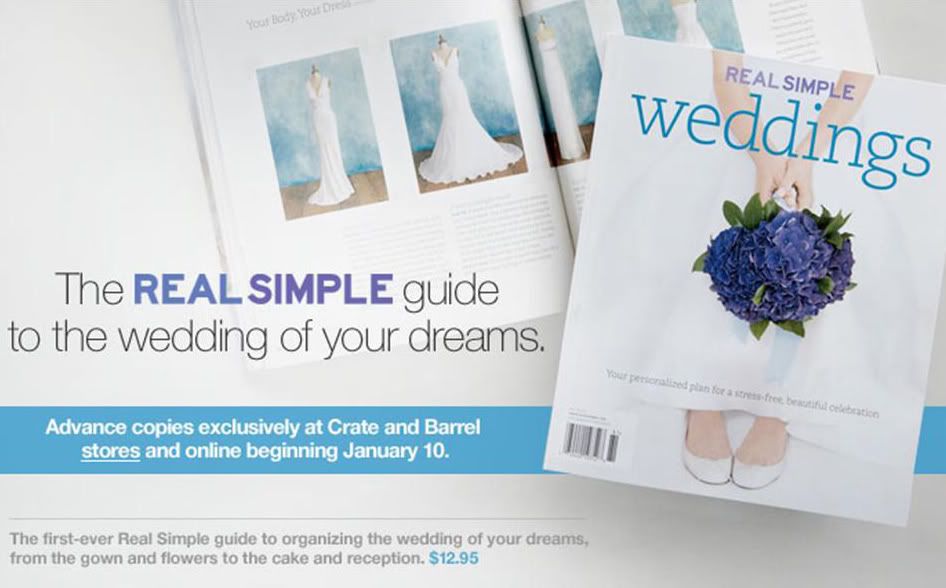 The first ever Real Simple guide to planning the wedding of your dreams is
now available exclusively at Crate and Barrel stores and online beginning today!

Real Simple Weddings forgoes the intricacies of overdone nuptials, providing only
stylish, streamlined approaches to the key elements of your big day - the gown,
the flowers, the cake, the reception. With surprising ideas for centerpieces, favors,
and stress-reducers, as well as all-inclusive checklists and organizational tools.

Here's a sneak preview inside the pages of the new book.