The ultimate destination for Valentine's Day - - - La Perla and Victoria Secret!
Happy Valentine's Day, today's post is about all things lace. We all know what it
looks like, but how do you translate it into your table décor. Are you one who
fills your drawer with Wolford and your cabinets with Walmart? Bring some
flair onto your table with these lacy items.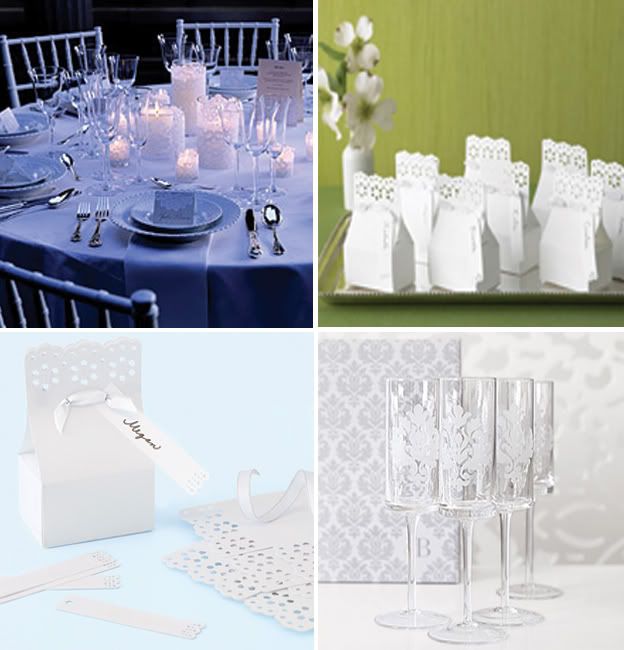 In the world of fabric, lace is the finishing touch that completes everything from
linens for the home to wedding dresses and christening gowns. Lace has been
part of the home and men's and women's wardrobes for centuries. When lifestyles
relaxed, lace was relegated to women's intimate apparel and special occassions.
In tableware, I am seeing some new twists to an old favorite. Instead of weaving to
form lace, Welmade products put a meandering lace pattern on bone china and glass.
Martha Stewart crafts has great eyelet favor boxes inspired by vintage lace.




Lace is proving that it will be around for at least another season. The bowl shown below,
this elegant version is a sweet, romantic piece that was inspired by old handkerchiefs found in Israeli vintage shops and made of stainless steel.



(above: Black lace bowl, Talila Abraham, 2006, $98.00, MOMA Store)
As to the whole lace phenomenon, you might say the frill is definitely not gone.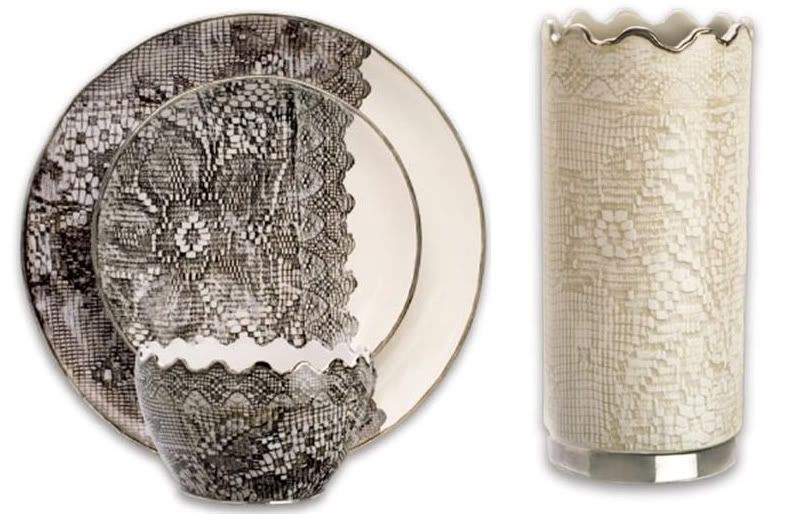 (above: Lingerie Dinner Plate and Vase, Chantilly Lace, Magenta, Inc.)