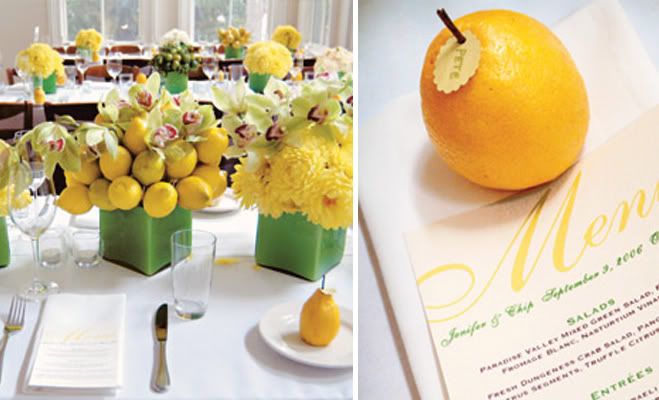 I never throw out a lemon without using it somehow. This bright yellow fruit provides vibrant color as a garnish and decoration, and its tart and tangy juice perks up flavors, provides health benefits and is one of the more popular solutions to everything from blackheads to cleaning copper pans.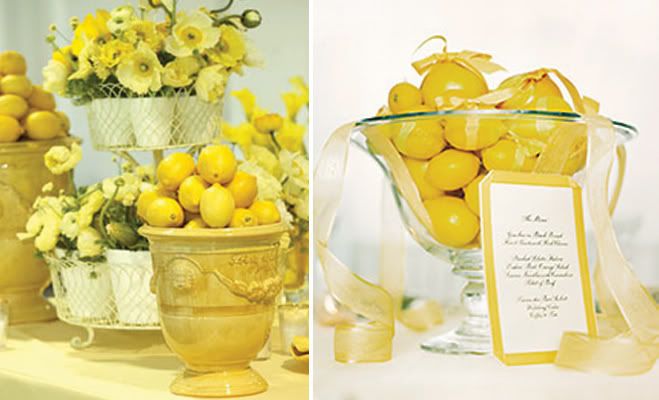 Lemons add a sparkle to any meal. Squeeze a lemon onto fish before grilling, grate lemon rind to pasta and stuff a chicken with a lemon when roasting. I love to experiment with new ways to decorate the table and using an ingredient from the menu is just a fresh way to add a bit of unexpected fun to a centerpiece.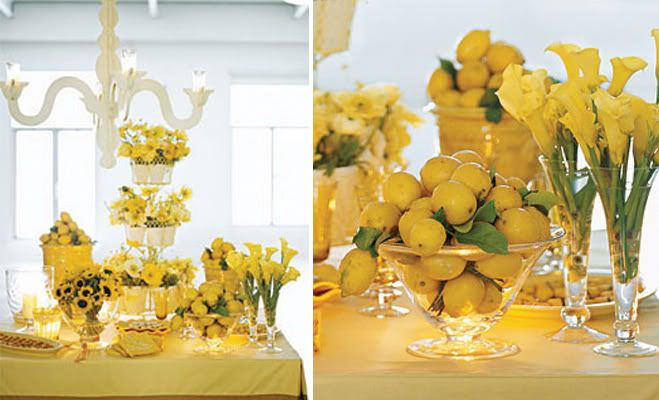 Lemons provide some splendid ideas for decorating the table that are festive, unusual and can be done at the last minute and won't cost you more than the meal. The minimum requirement is a trip to the fridge; the maximum, a stop at the nearest grocery store.




What do you get when you pair luscious fruit and gorgeous flowers? One of the most popular tableware patterns, Villeroy & Boch's "French Garden" dinnerware. Add a fruity twist to your table with the French Garden pattern which provides a unique freshness in a tableware collection. Country fresh, sunny, uplifting creamy shades of buttery yellow and serene celadon green unite four decorated porcelain patterns in this collection. Mix and match these colorful and provincial designs of fruits, lattice, and flowers to bring the allure of a French garden into your home.



(above: Villeroy & Boch "French Garden" Dinnerware, starting at $15.75, available at Macy's)

Put the squeeze on lemons, and the results are far more than lemonade.