Fashion designers rely on reviving styles from bygone years and the late 1940's look is one of
the most enduring. This post-war period was about originality, innovation, sophistication
and understated glamour. Design, cut and details were priorities and for Ralph Lauren to
take his influence from this period is testament to its legacy of style.




Ralph Lauren's new Mayfair collection is fashioned with modern elegance and
undertones of 1940s glamour, the sophisticated tableware collection is layered with
silver and pewter metallics, natural woven materials and black, white and cream accent
pieces.




When decorating your tablescape with a glamour theme - - - don't hold back. As long
as the table is dressed up, rather than down, it's bound to succeed. There are many
ways to interpret this style to suit your taste and budget. Your table can either dazzle
with color and quality, in a layered luxury look with a eye-catching chandelier. It can
feature pretty, feminine boudoir details that have a subtle, soft approach with delicate
flower patterns, lace, embroidery and jewels; or it can echo a chic, contemporary
monochrome with bold printed textiles and oversized mirrored chargers.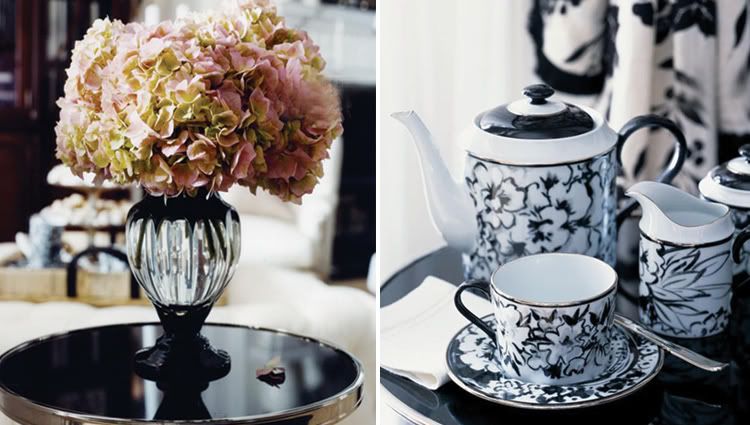 Your tablesetting shouldn't be a slave to current trends; it should just be inspired by them
and then decorated. Your tablesetting should always be set to suit your own personality and lifestyle.