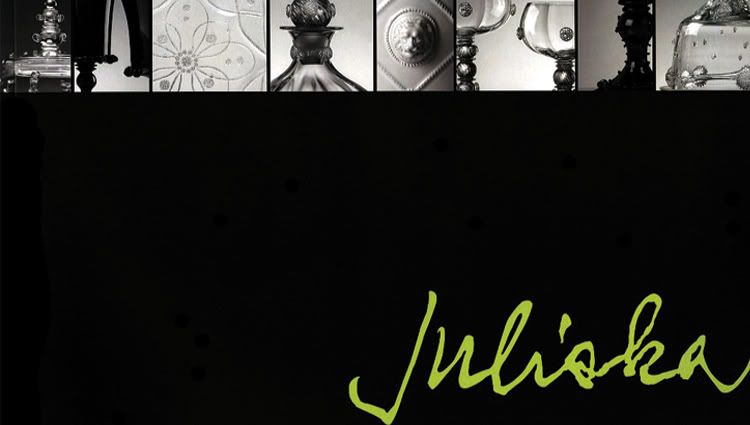 Intricate, extravagant detailing and unusual shapes herald Jardins du Monde - - -
Juliska's celebration of the splendor, artistry and romance of four of the world's
most beautiful gardens. These highly designed and lavishly detailed pieces add
depth, exuberance and whimsy to the Berry and Thread collection, and they're
equally beautiful standing alone.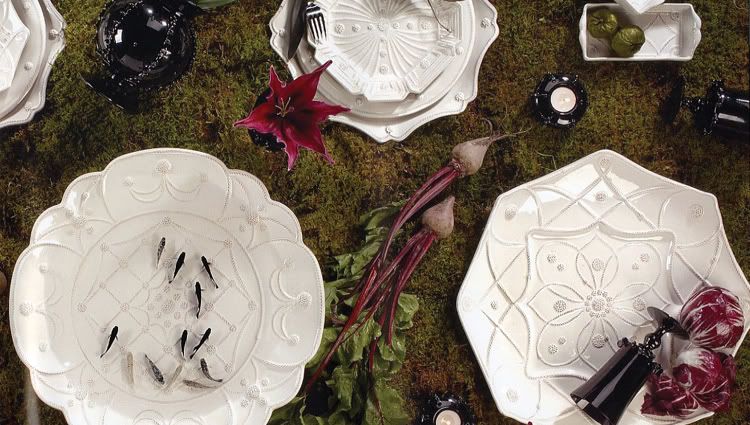 The Jardins du Monde Collection pays homage to gardens in Italy, France, Spain,
and England known for their exceptional creativity and visual excitement.
"Landriana" marries the grandeur of the Italian garden with a lush England style.
"Villandry" is all about formal patterns, harmony and majesty. "Alcazar" represents
an exotic and lavish blend of cultures. And "Heligan" speaks to the romance of a lost,
walled garden.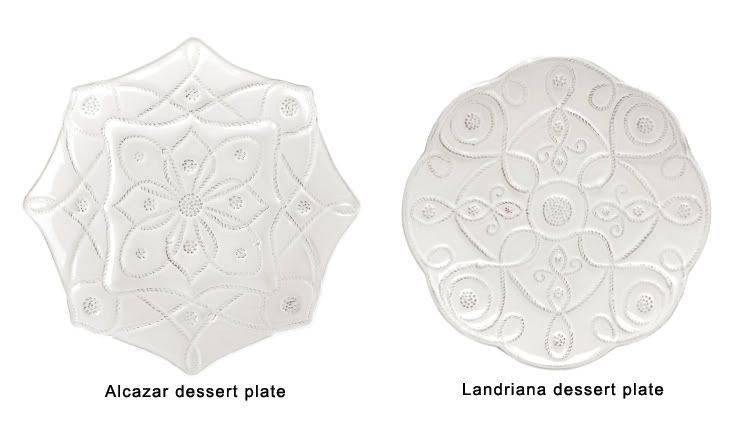 The black glass pieces are chic and sensual. The color is so deep and rich that its core
is aubergine. Juliska introduced goblets, candlesticks, tea lights, hurricanes, vases and
compotes.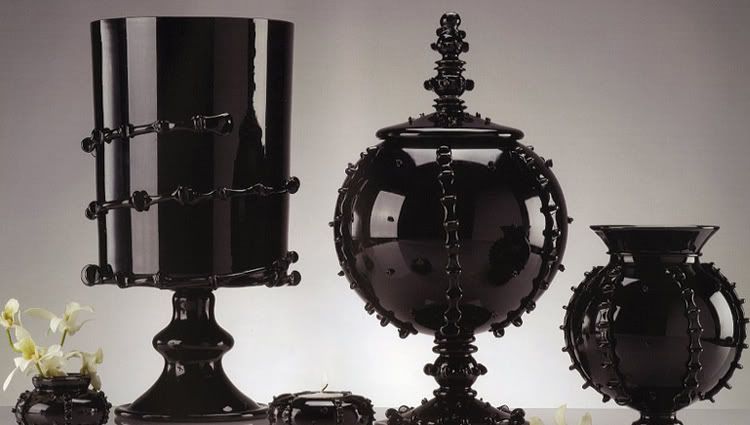 Juliska embodies a fresh take on classic design - timeless European elegance updated
with imaginative new interpretations and a healthy dose of modern-day functionality.
It represents for me an entertaining and living attitude - - - timeless, romantic and
always effortlessly chic. I hope you're inspired by Juliska, just as I am!