You know spring is here to stay when the tulips come out! Throughout their colorful
history, these fashionable flowers from Holland have stayed in step with the tastes
of the times. Tulips are popping up all over these days--and not just in flower beds.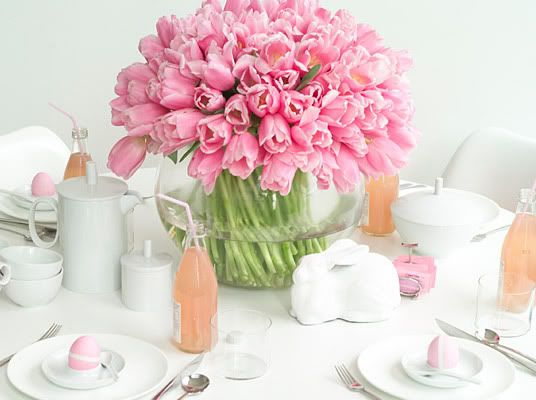 Pink tulips stand out in this Easter-inspired centerpiece. The sheer volume of this
centerpiece will wow your guests and infuse your Easter table with a heady floral
fragrance. They spill out of a large, round vase that echoes the table's shape. There
are lots of different colors and types of tulips today, making it easy to match your
interior. Tulips come in many shades of red, as well as other spring colors. Let
these eye-popping petals showcase your tablesetting this Easter.

source: photo, Epicurious.