Ralph Lauren Home wasn't the only tabletop purveyor putting black and white front and
center on the table at DIFFA's Dining by Design this year. The interior design firm
of William Stubbs also used the color combination on the table they designed for
Architectural Digest.




Black and white is really everywhere - - - from the more ornate as well as the crossover
styles. From baroque to contemporary, black and white in this tablesetting is used in a clean,
fresh way.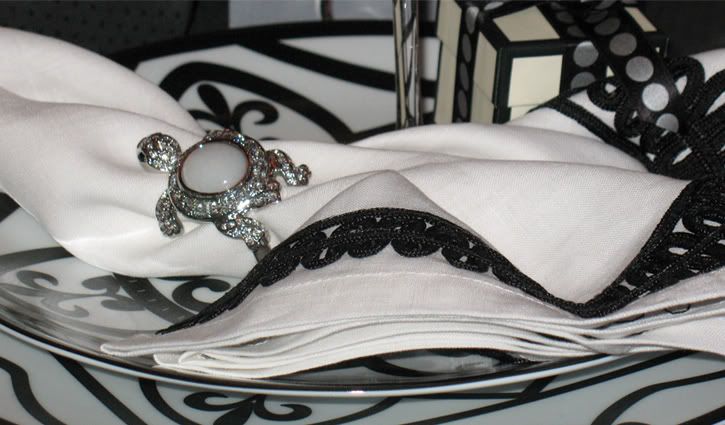 Bold black and white patterns pop up everywhere on this tablesetting, from the Rialto
dinnerware, with its geometric patterns that are similar to those mosaic tiles found in
Spain to Kim Seybert's white linen napkins trimmed in black passementerie.




This contrasting look is very modern and very versatile. You can complete your tablesetting
with a rich, jeweled napkin ring by L'Objet for a formal occasions or accenting with green
broccoli for a more casual feel.