Black has always been chic; white is, well, white-hot right now. The cominbation of the two
makes a dramatic statement on the table and offers a sophisticated counterpoint to the
abundance of florals used for the table designed by Ralph Lauren Home.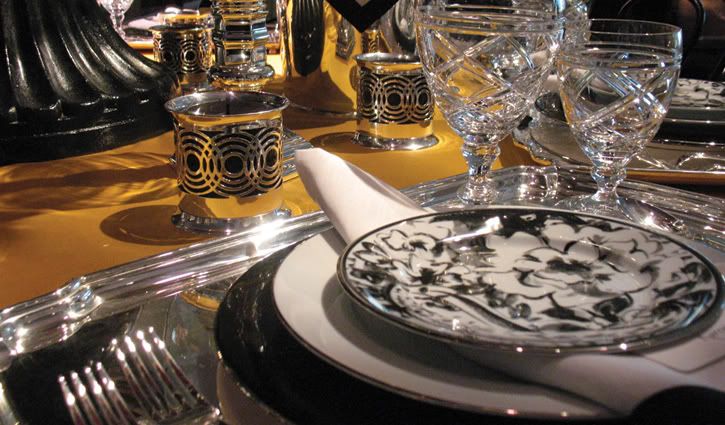 Black is a key direction and it's very mysterious, yet very elegant. To have an edge,
you may want to soften it with a color combination to incorporate yellow.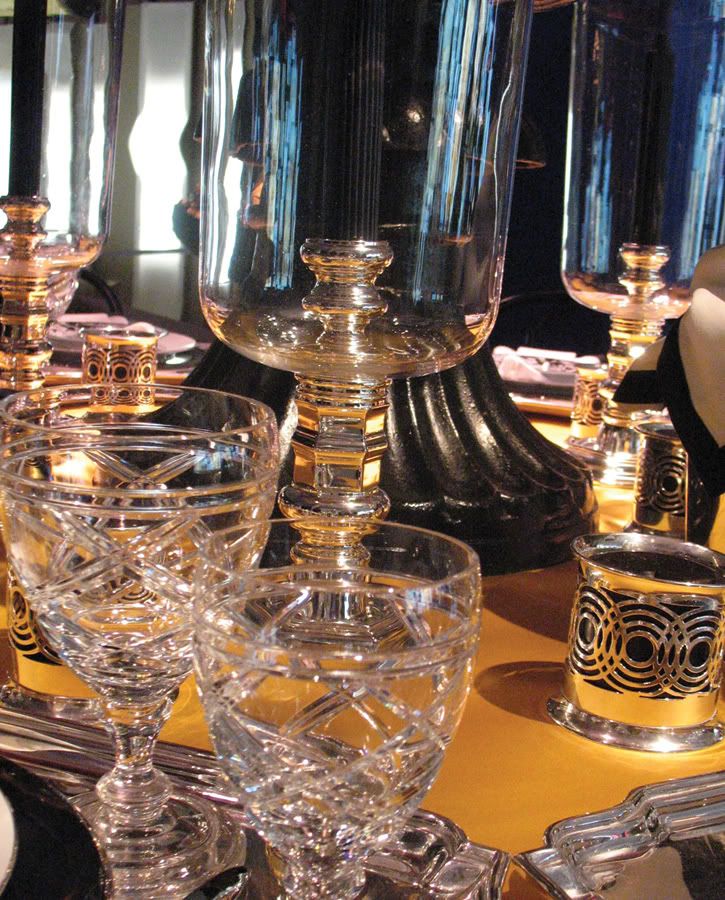 One of the most novel ways to add a black accent is with lighting that features black
candles. It creates a very dramatic look like a shadow or a negative space.
With the classic look we've seen in furnishings, where traditional is strong but
it's refined, black and white tableware really seems to make the lines pop and with
the use of the silver trays it also goes well with the mirrored look that's all around.