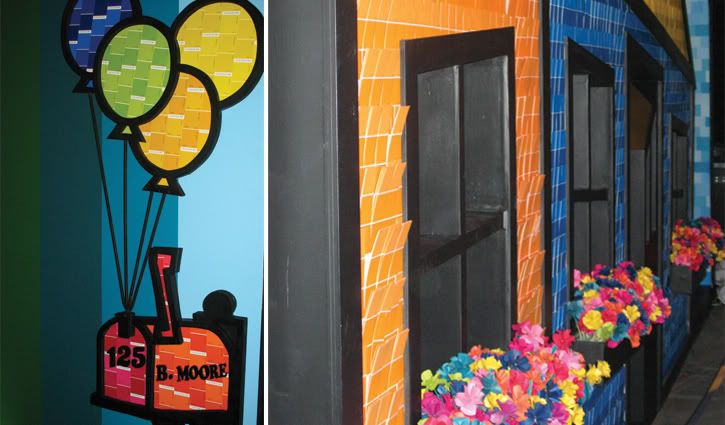 It's great to collect paint chips when planning a room. Paint is available in literally an
infinite array of colors and is the most versatile element of your room decor, the easiest
to change, and the least expensive.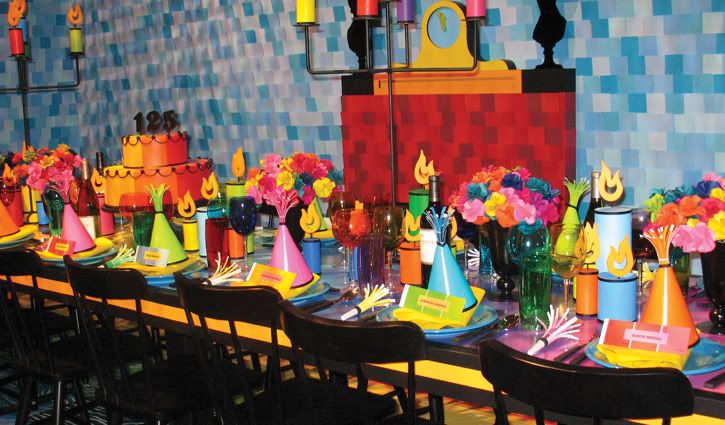 With more than 125 years of experience, Benjamin Moore knows a thing or two about
color. For DIFFA's Dining by Design, Benjamin Moore put the power of color into the
hands of David Stark. Using paint chips David Stark showcased the latest colors to
transform a birthday table setting.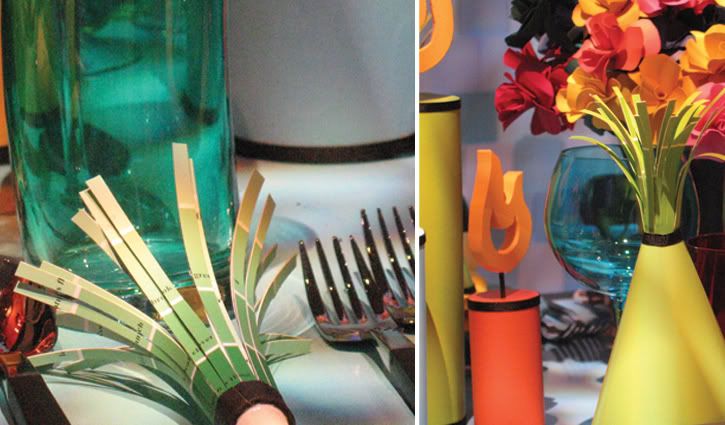 This table setting shows that David Stark has a strong command of a color vocabulary that
is rich and wide-ranging, and he's used it to articulate wonderful designs resonating with
creativity and ingenuity! In this table setting, color has not been used for color's sake---
rather, it has been judiciously applied with purpose, uninhibitedly used but with the
proper amount of restraint. His work brings color into the table and inspires all who
see it.




When it comes to decorating, choosing paint color can really be a challenge. While you
may feel that there are so many choices you're bound to find the right one. You may end
up feeling that there are so many choices, how do you choose; but David Stark and Benjamin
Moore gives us a place to start.