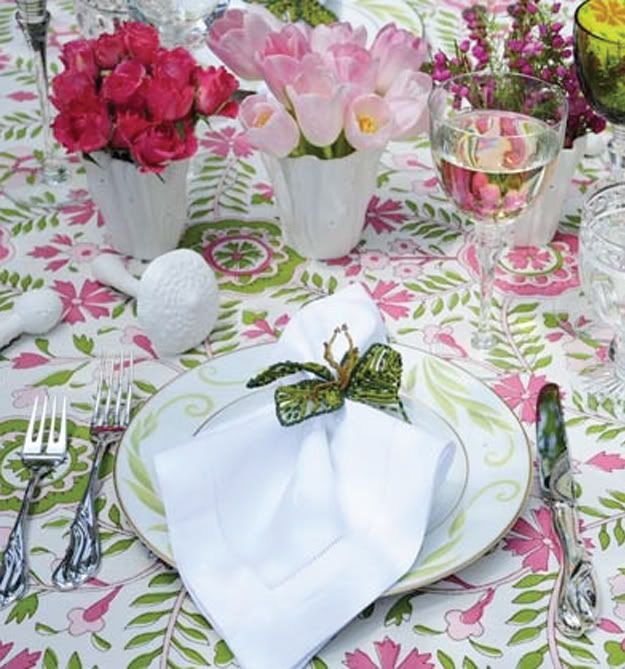 Imagine sitting down at the table to find a butterfly on your napkin, green moss under
your plate, bees swarming above and birds perched on your glass. And they all make
you smile. The butterfly is a napkin ring, the sheets of florist's moss, transforms the
table into a woodland landscape, the bees are from the beehive lantern and the birds
are porcelain.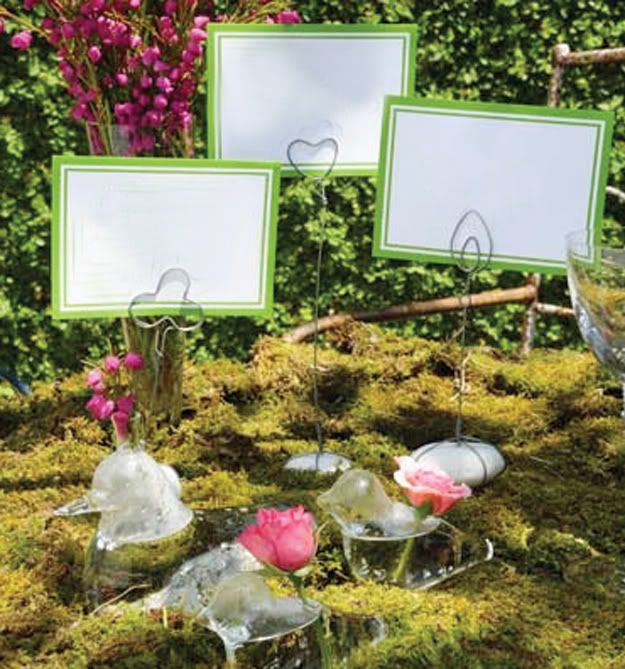 Butterflies, blossoms, and other botanical motifs bring nature's beauty to the table.
Host a springtime lunch in the garden or backyard. Bright table linens, whimsical botanical
decorations and a few nature-inspired accents make for a setting that infused with new life.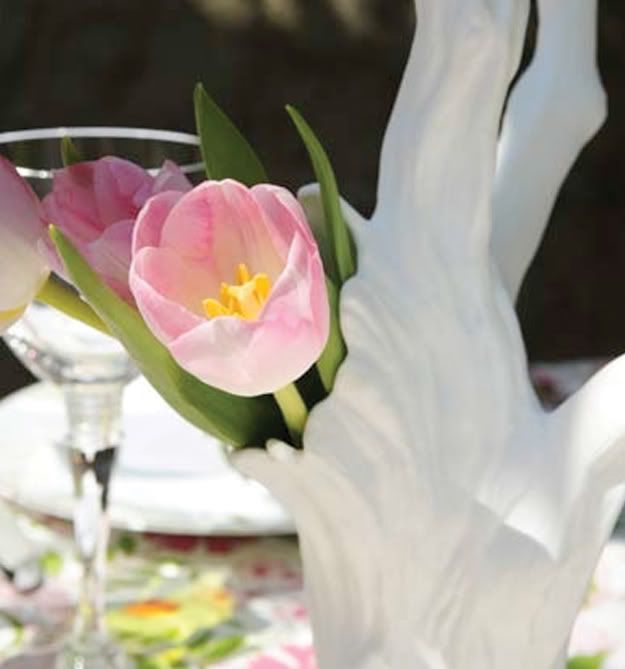 (above: White branch-shaped porcelain containers hold an assortment of pink blooms.
Spare tulips suit the sculptural look of this nature-inspired vase).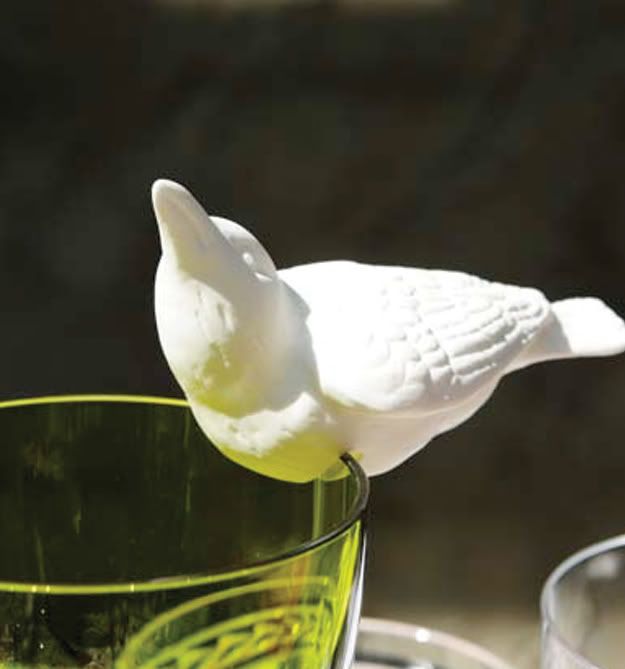 (above: Porcelain birds perch on the rim of the wine glasses, as if they'd alighted there).




(above: Hang America Retold's Beehive lanterns in your backyard for a warm glow
at night).

source: Myhomeideas and Country Living