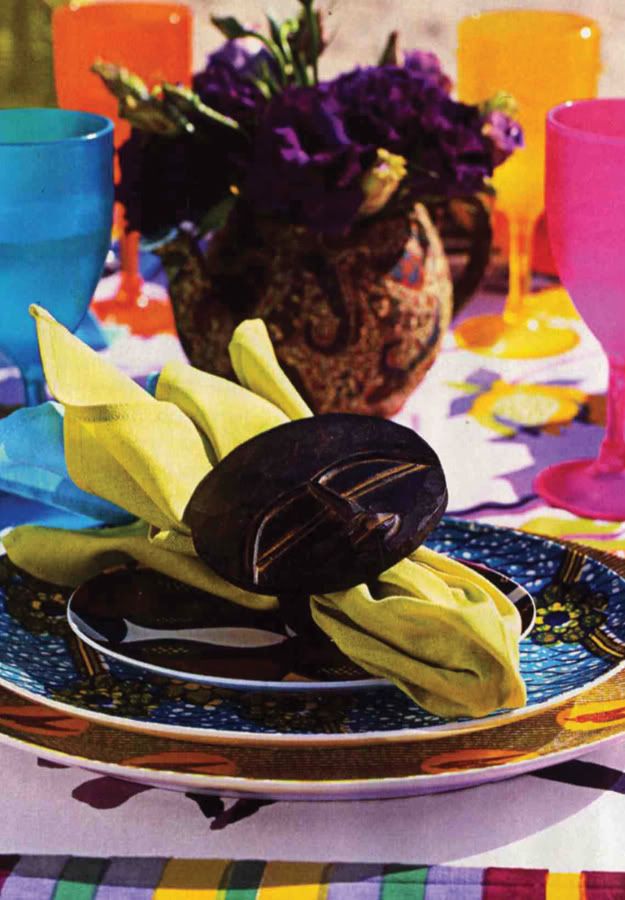 Summertime, and the living is easy and it's generously colored: bright, like a daisy;
pastel, like sorbets; and other hues that are as cool as a lake or pool.




This year there's a bumper crop of new designs, many of them on melamine, a rugged
plastic hybrid. It's dishwasher safe, of course, but improved methods of fusing colors
to the melamine mean the patterns won't chip or scratch in the dishwasher, either.
And the designs run the gamut from fanciful to elegant.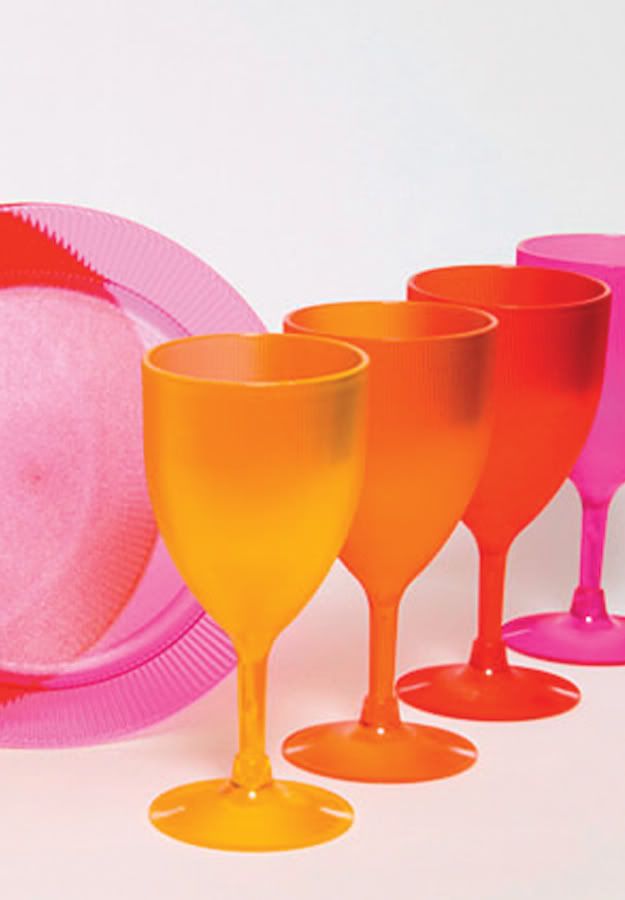 Solid-color plastics have not been forgotten, either. In the table setting above, the bright
colored goblets give the table a lift, as does the decoupaged teapot, especially when it's filled with flowers.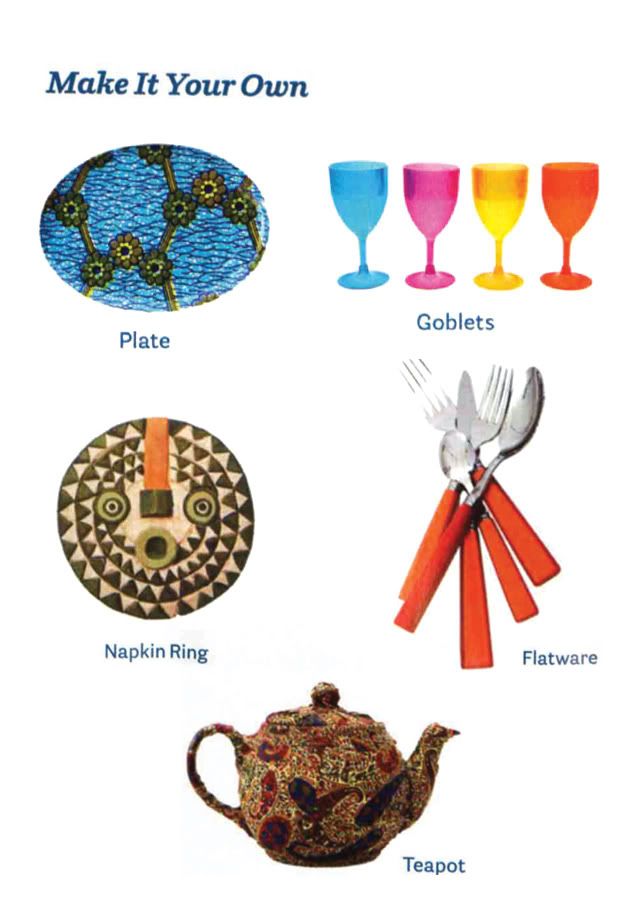 (above: Plate - "The oval shape of this plate is a fresh take, and it shows the pattern off
so well". Oval Batik Melamine dinnerware; Goblets - "Bright, vivid colors work anywhere
anytime". Jewel Tone Plastic Goblets; Napkin Ring - "The patterns and colors of Africa
are fascinating". 3.5" round Wooden African Mask Rings. Flatware - "Polished resin adds
sparkle to the table, think accessories, think jewelry". Shown in Orange)

All the tableware can be purchased at J.Roaman
Image source: House Beautiful magazine