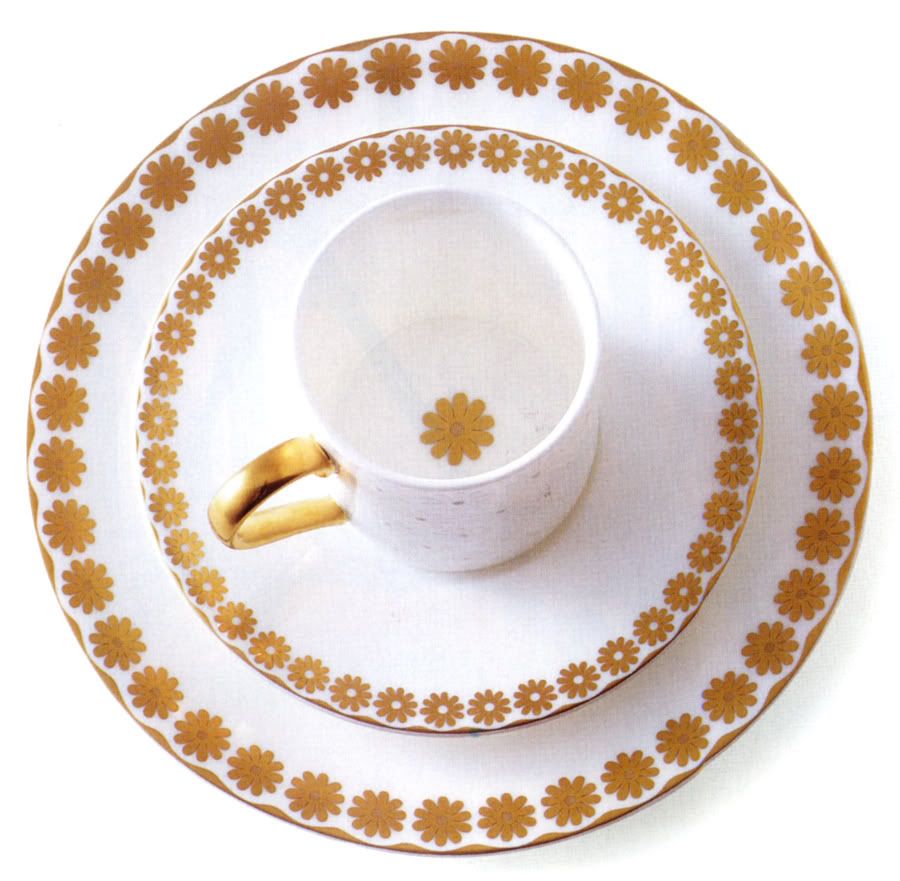 Move over, sunflowers. Daisies are the cheerful new floral motif
appearing on all sorts of tableware accessories, from dinner plates
to tea pots. Flower power these days has more to do with the
current interest in nature and gardening and the daisies all-natural
air of innocence has a very modern appeal.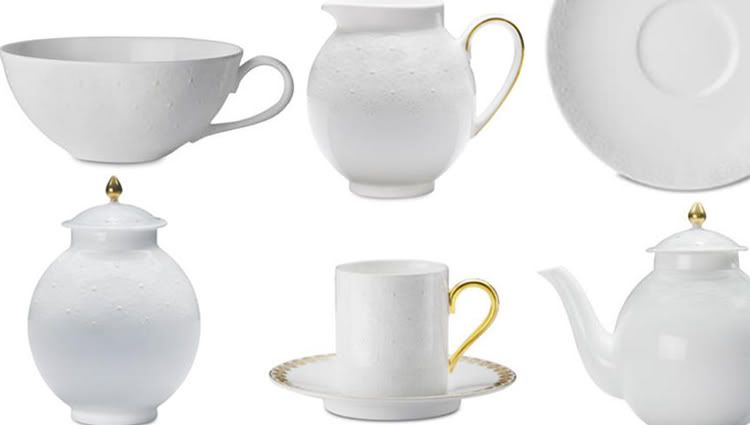 (above: teacup, $32.50; mini jug, $100.00; saucer, $15.00; covered
sugar, $130.00; coffee cup and saucer; beverage pot, $250.00; all Marc
Jacobs, Daisy Blanc)

The daisy's flat simplicity makes it a popular contemporary
graphic motif and who better than Marc Jacobs to make this
beloved country flower (used in his new dinnerware pattern -
Daisy Blanc), sweet and funky at the same time! His crystal flower
pots are fabulous and would look great filled with daisies. Of all
the flowers daisy flowers are the flowers, which can be used for
decorating any part of the house. Daisy flower arrangements can
be used for decorating your dining tables or your coffee tables.




(above: Glass flowers, $165.00; Flower pot vase, small, medium, large,
$150.00, $275.00, $350.00, Clare Collection by Marc Jacobs)

The elegance and simplicity of Marc Jacobs new china dinnerware,
Daisy Blanc, is sure to add a touch of high fashion to your tabletop.
This pattern is a variation of this past seasons, hot color
trend, yellow. It is a color that looks good on the table any season.
Clear, buttery shades make it perfect for a spring or summer table.
Mustard, gold and saffron can warm up your table in the fall.



(above: Fall 2007 images, New York Magazine)

Let Marc Jacob's Fall 2007 collection inspire your table's color
combination! Personally, I'm loving yellow and gray. Look
for a post soon on how to incorporate both colors on the table.