One small step in my lifestyle choice, one giant leap for the environment!

On Tuesday, I was "tagged" by Abby from Style Me Pretty to participate in a conversation that many bloggers are having all over blogosphere. The conversation is about eco-living and she asked me to answer this one simply question: What are you doing to introduce environmental sustainability into your daily life?

This game originated with Lara from Ready2Spark and I'm more than happy to keep it rolling. This is an issue that effects us all and it's been so much fun reading everyone else's post. So here's my contribution to the conversation:




1. As soon as my current cell phone provider takes the shackles off and releases me from my contract (2 more months and counting), I'm getting an iPhone. What will I do with my old one, RECYCLE it of course. If you have an old cell phone, I encourage you to support Earthworks and recycle your cell for free.

2. This fast-growing grass makes a beautiful, eco-alternative material for many things you use every day. I'm currently loving the bambu brand and recently purchased their lacquerware bowls.

3. I'm cutting the carbs! Carbon emission, that is. No driving for me - - - it's all about mass transit. I take the train, bus or walk when I'm navigating the streets of Manhattan.

4. My family thinks I'm crazy with this one, but I say turn the air conditioner off and turn on the ceiling fans. Central air is extremely energy intensive, ceiling fans use 90 percent less energy and they do make the room feel cooler.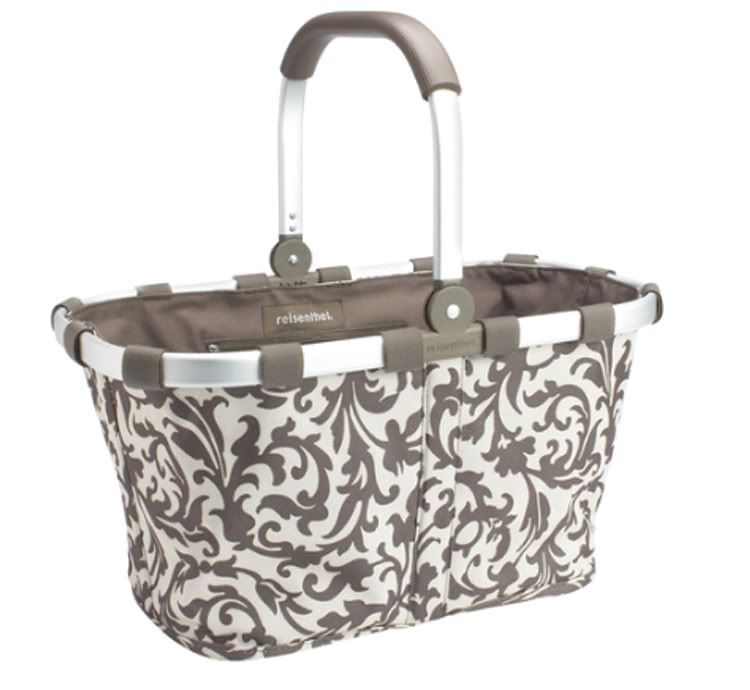 5. BYOT (Bring your own tote) - Thanks to Style Me Pretty for the tip on these gorgeous collapsible European Market Totes. You can find me strolling the Farmer's Park in Union Square with style, I have the brown flower one.

6. Speaking of Farmer's Market, I love them!!! A ripe red tomato, prefect green peas, artisanal breads and cheese made by hand by food craftspeople. The fresh produce is unbelievable and I know that most of every dollar I spend goes straight to the people who grow the food. For New Yorkers, the Farmer's market at Rockefeller Center will be available until October 19th.

7. I spend a ton of money dry cleaning my clothes so I decided to scope out an organic dry cleaner. Found one! Divine Touch. If you decide to "dry clean green", make sure you find one that uses the carbon dioxide cleaning process.

8. "There is a Method to my madness "– Why do I keep running to Target? To purchase products under the Method brand. They are biodegradable, toxicity-free, and not tested on animals and in bottles designed by K. Rashid…now who can resist that!





There you have it, these are the ways that I'm living green. I'm tagging the following people. They are some of the most stylish & insightful bloggers in the world and I would love to know how eco-chic they are:

Kate @ Girl Meets Glamour
Anna @ Absolutely Beautiful ( Australia)
Ariel @ Offbeat Bride
Ronda @ All the Best ( Scotland)
Kelly McWilliams @ Weddings by Socialites
Danielle @ Oh Happy Blog
Eda @ Eda Sunar ( Turkey)