At 100 years old, she is still active in the design world. Eva Zeisel's work is timeless, the set of dinnerware she designed in 1952 is not only back in production, but this collection is one of the best selling and a proven winner amongst brides! You may have seen it featured in the full-page ads for Crate & Barrel. The plates, cups and gravy boat have generous curvy lines and swooping handles, part of what sealed her place as one of the premier ceramic designers of the 20th century.



(above: Classic Century dinnerware, from 59.95, Crate and Barrel).

On my lunch hour today I am going to the International Art and Design Fair taking place at The Park Avenue Armory located on Park Avenue and 67th Street. The fair celebrates the strength of the market for modernist works of art. Last year they presented a spectacular exhibit celebrating the work of Eva Zeisel , this year they're showcasing the work of Alvin Lustig so I know I'm in for a treat.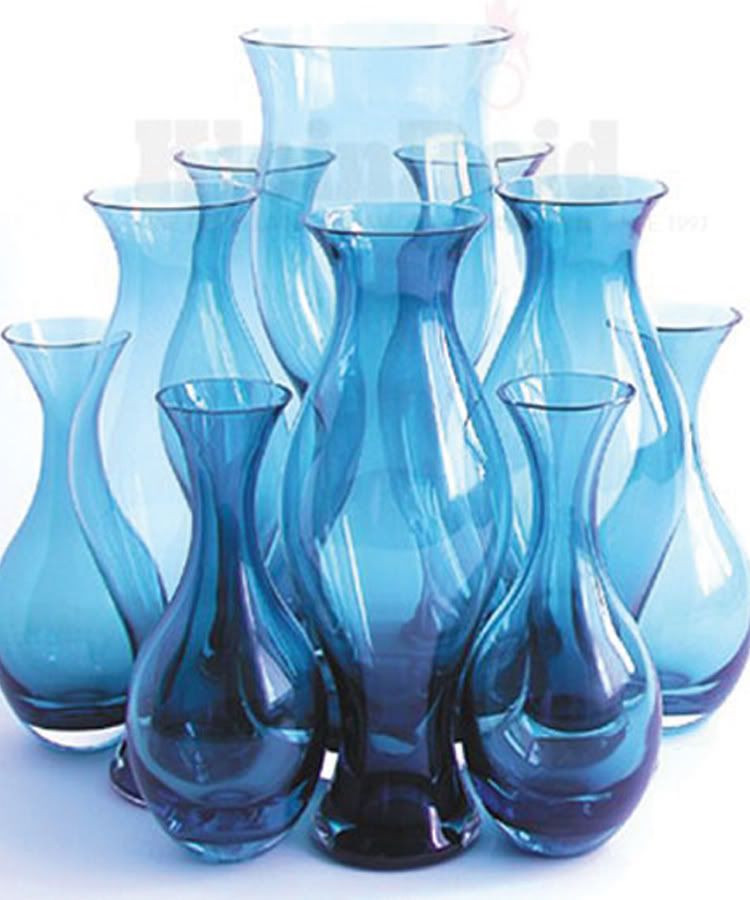 (above: The 11pc Eva line centerpiece, $1,160, Klein Reid)

I recently received a note from Ms. Zeisel's grandson that I wanted to share:

Dear Sarah,

You have put together a very beautiful blog of some of Eva's most famous works. I will be sure to show her this site when I see her next.

One minor correction: She is turning 101 years old on November 13, 2007.

Yes, she is still designs at her NYC apartment, but prefers to work at her country home during the warmer months. Having recently spent the weekend with her working and chatting late into the night I can happily report that she is doing well.

If you want to learn more about some of her most recent design releases feel free to check out EvaZeiselOriginals.com. I started the on-line company in 2006 with our signature furniture piece, the Oval Racetrack Coffee Table (yeah, the same table featured at Design Within Reach).

Anyways, I absolutely love your site and wish you all the best.


Enjoy your own search for Beauty,

Adam Zeisel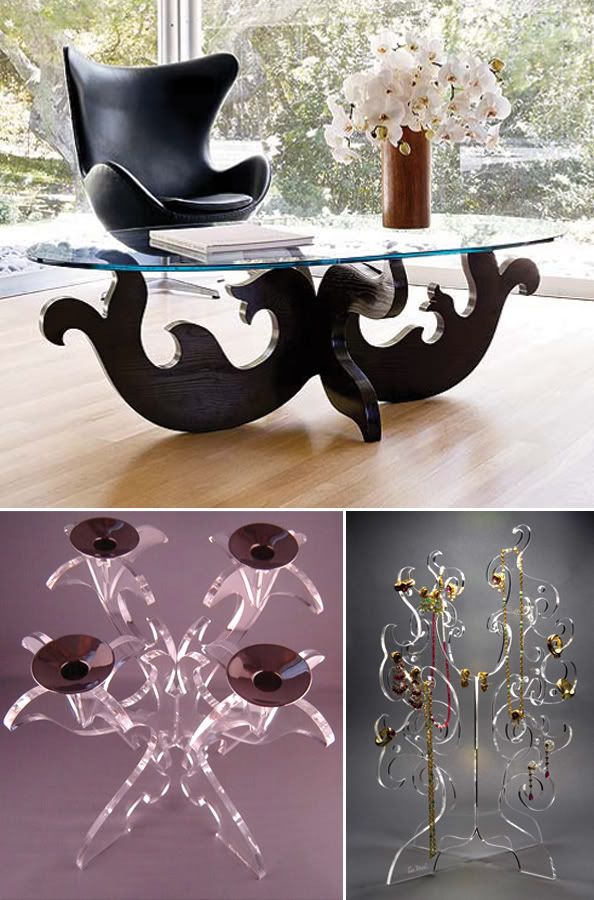 ( above: I love the Eva Zeisel coffee table, $1350.00, Design Within Reach. At that
price, the table is out of my reach but the candelabra or jewelry tree is right in line with my budget.)

Adam thanks so much for writing in and please send my best and well wishes to your grandmother.
A true living legend, a modernist designer who's work continues to fascinate me and other lovers of design as much today as they did when she first started designing.