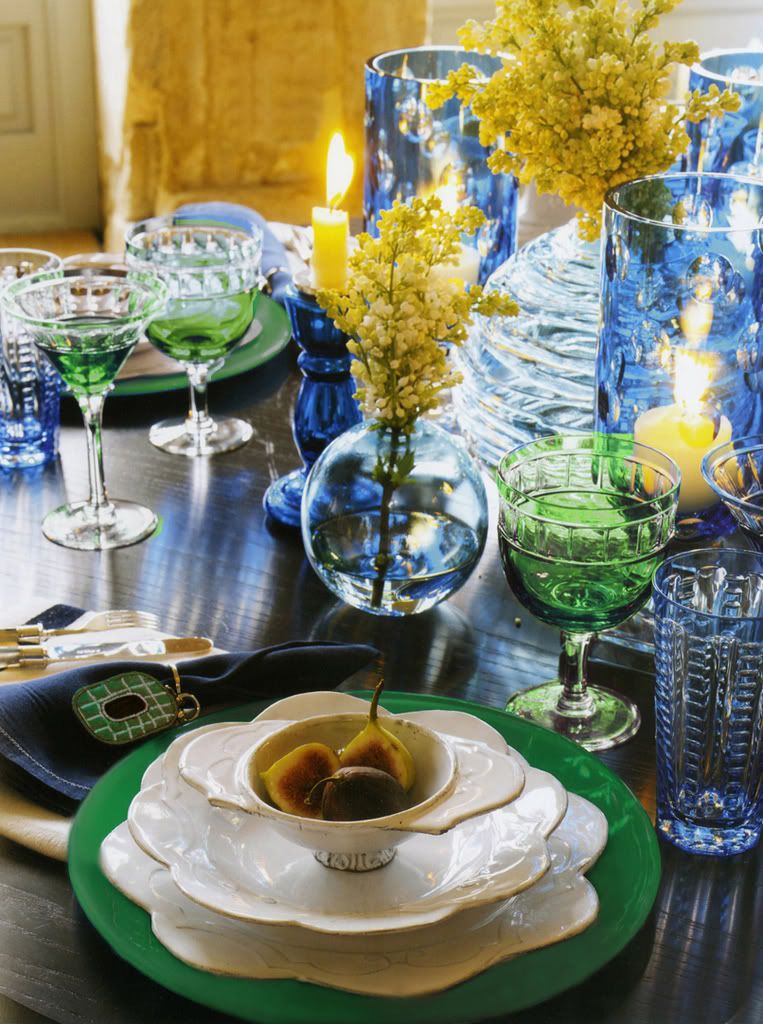 Who: I'll like to introduce everyone to Elizabeth from "Tie the Knot". Liz is a bride-2-be from Diamondhead, MS who currently lives in Shreveport. Liz moved to Shreveport when she got engaged to her future husband, David, and then ... he moved to Iraq. Liz is in the process of planning her wedding (check out her progress here) and counting down the days until her FH comes home in December.




What: "The Reception" – Liz sent me a nice note asking if I would post on the navy, white and green tablescape that she is trying for. I happily responded, yes, of course, us future brides have to stick together!

Jessica Lynn from "Tying the Knot" is also looking at a blue and green color theme.

I hope they both find inspiration here: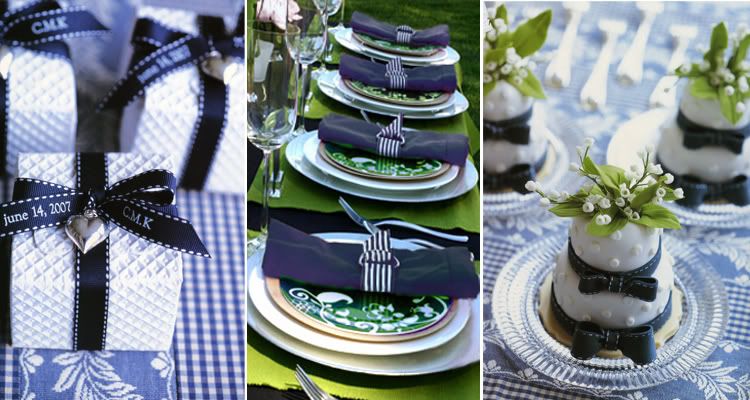 Ware: Blue is one of the most popular colors used for setting the table. Summertime often calls to mind the particularly dark, rich shade of blue: navy. And no wonder: it's the color of the ocean waves and it's the color that's been used for years when decorating a beach or nautical theme table. I think mixing the tableware with blue and green is a great idea.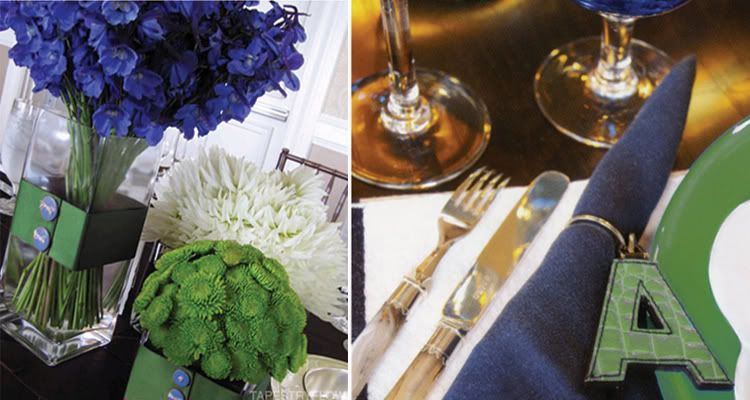 Blue and all it's variations are a very popular color combination with green because they symbolize nature and reflects our renewed interest in the environment. You need only to look at the sky, the ocean or distant mountains to understand the nature of this combination.

The environment and nature are the inspirations behind this post - - - the bright sunny skies, fruit and vegetable centerpieces, and colored stemware that are reminiscence of the glittering seas.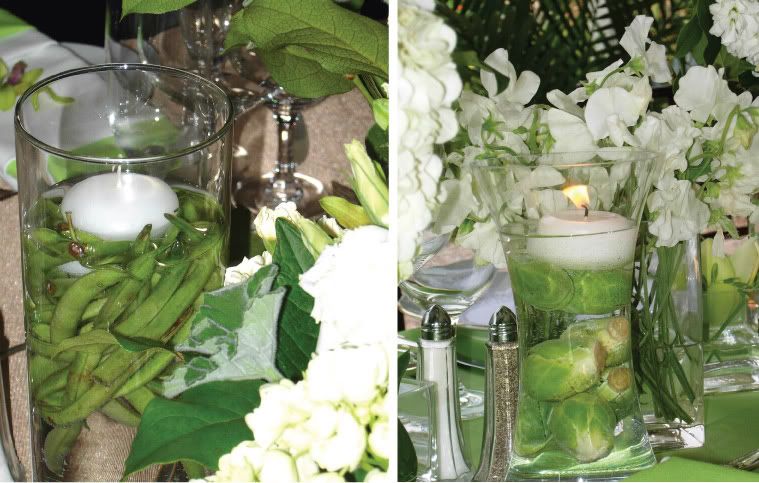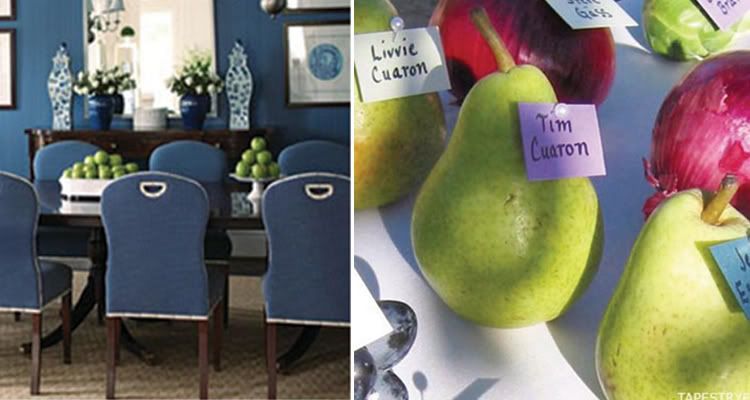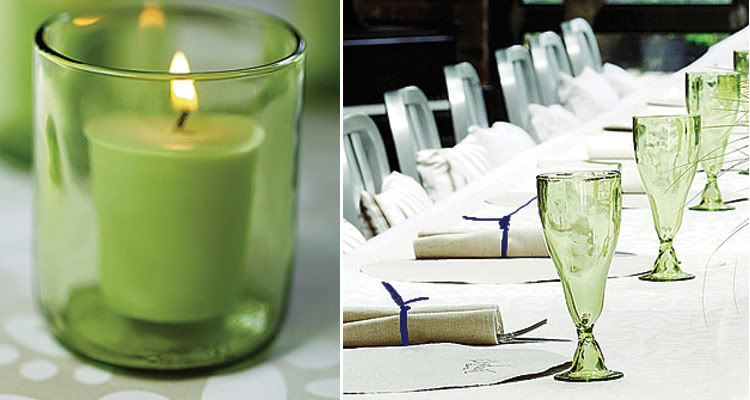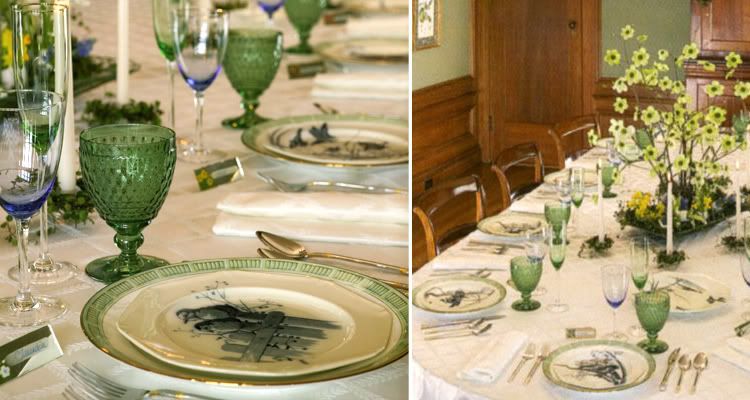 Registry recommendation for those who like the blue and green combination: Wedgwood Jasper Conran Chinoiserie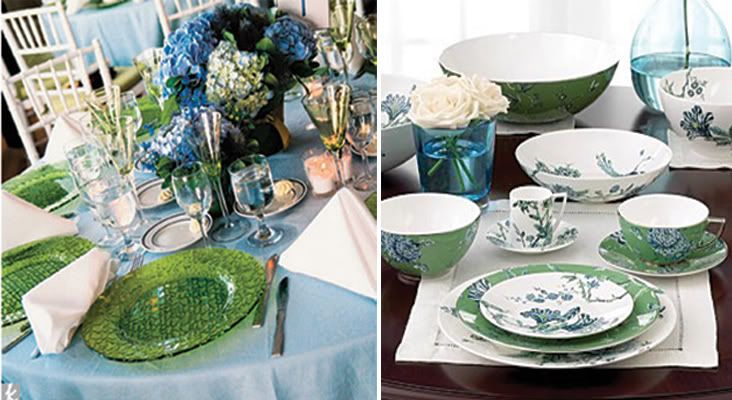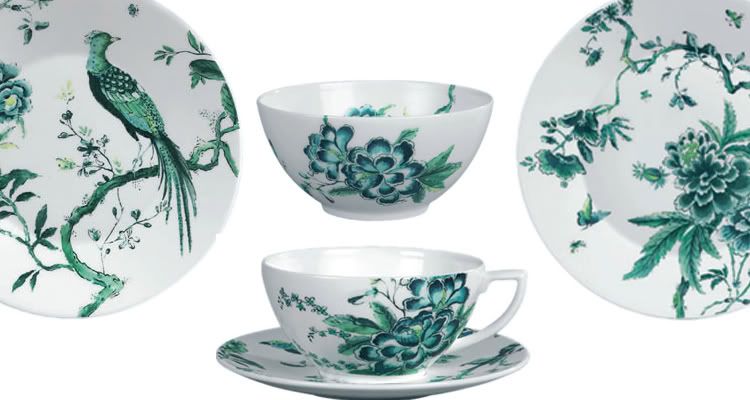 Images: The Knot, Brides, Style me Pretty, The Perfect Table, At Home with Carolyn Roehm, House Beautiful magazine and The Chic and Sophisticated Bride.