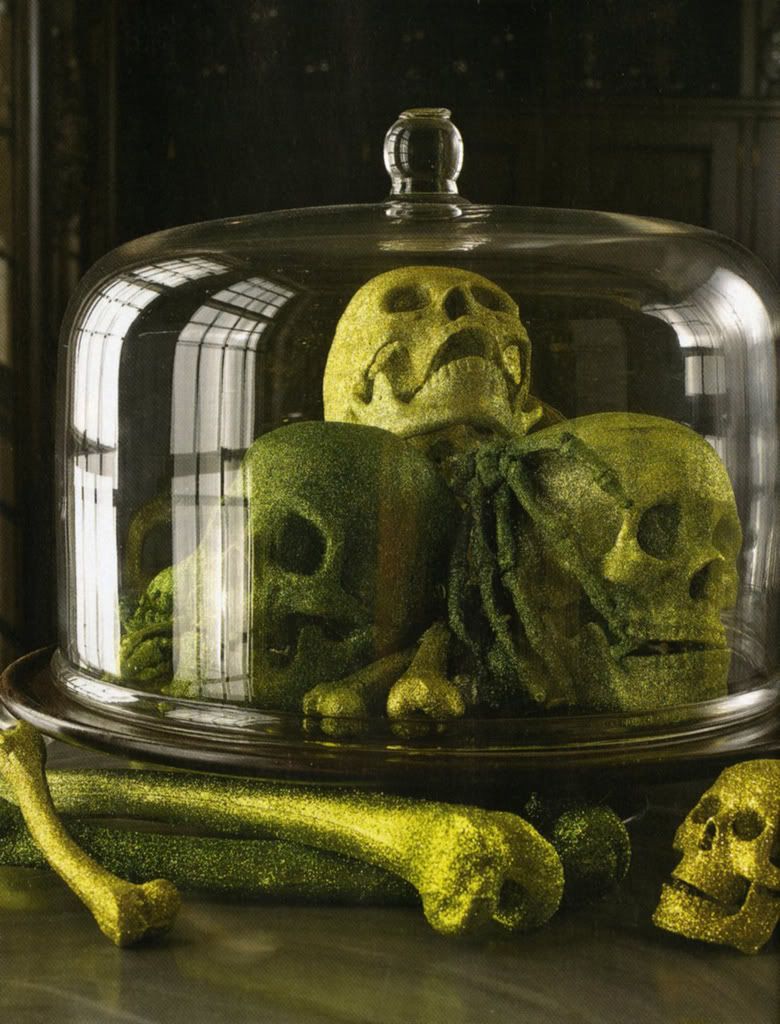 Halloween today means more than handing out candy and taking children trick-or- treating, carving a pumpkin, dressing up in costumes and visits to haunted houses. It also means decorating. More than any other holiday, Halloween brings out our whimsical side. With these skull and cross bone accessories you'll be able to indulge your creativity – while keeping your table looking chic and beautiful.



(above: skull cross bone dinnerware, set of 4, from $39.80, Z Gallerie; 9oz bowl ghost skull, $20.00 Circa Ceramics; The Skull Little Porcelain plates, $175.00, Barneys; skull coaster, iomoi)

Skulls have symbolized many things over the centuries, from Halloween, of course, to Mexico's Day of the Dead. But skulls have since become a year-round look, moving from Alexander McQueen's skull scarf (which was introduced back in Spring 2003) to home furnishings and tabletop.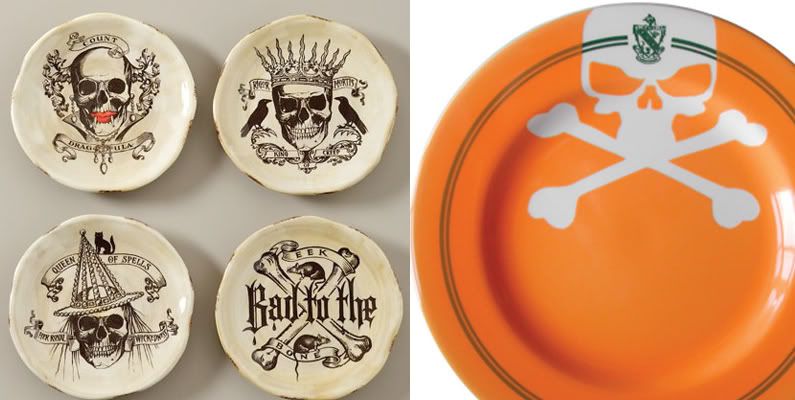 (l to r: Skull and Bones appetizer plates, $35.00 Horchow; Skull and Crossbone plate, Sarah Cihat, Clio Home)

I know my "truly trendy" friends have been over this trend for more than a year now and I'm beginning to wonder if the trend will ever end! Not everyone is a fan of the skull and cross bones trend in everything from dresses to shoes; but I think an unexpected skull on the table can add a bit of humor.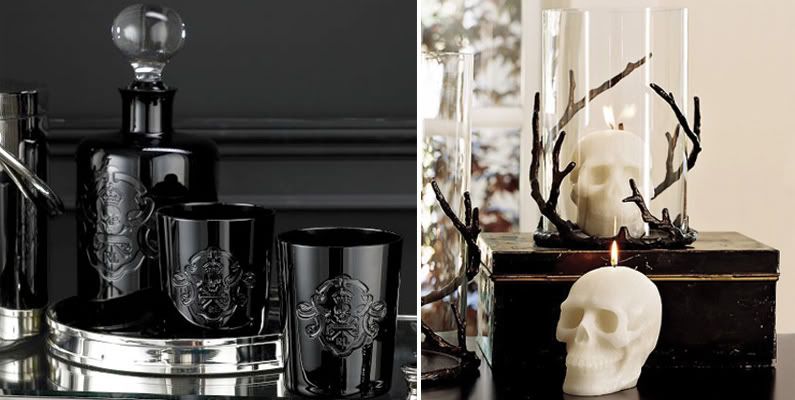 (above: skull teacup and saucer, skull teapot and skull flatware, all Murval, Aldea Home; skull and crossbones DOF set, $295.00, Ralph Lauren Home; skull candle, $8.00, Pottery Barn).

Even after Halloween, one of two of these skull accessories give a fun rocker chic vibe on the table, as long as you don't go overboard. Yes, the symbol will forever be associated with a tough-girl, punk vibe; but who doesn't want a dash of that every once in a while? For great ideas and inspiration on how to use skulls on your table, make sure to stop by Hostess with the Mostess and check out her new Halloween party themes; they are fantastic - - - my personal favorite is "Ghoul's Night"!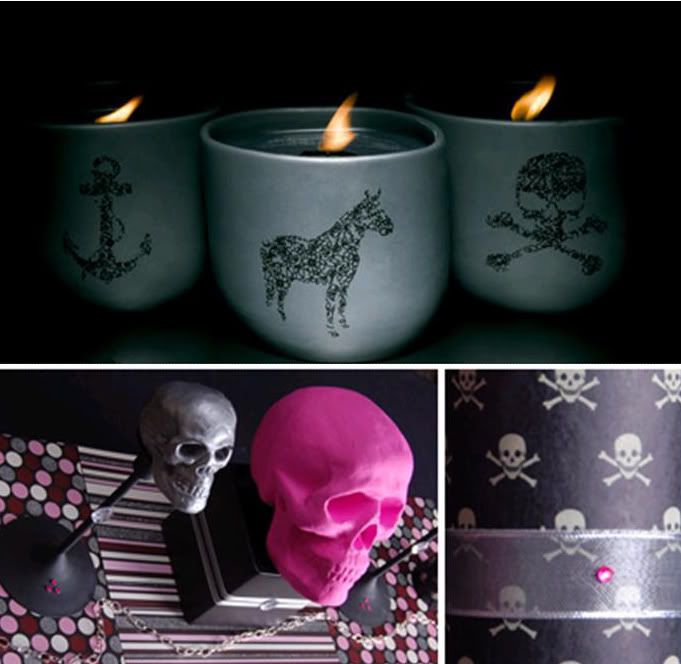 (above: "new" candle collection, Joya + Sarah Cihat; "Ghoul's Night" theme, Hostess with Mostess).