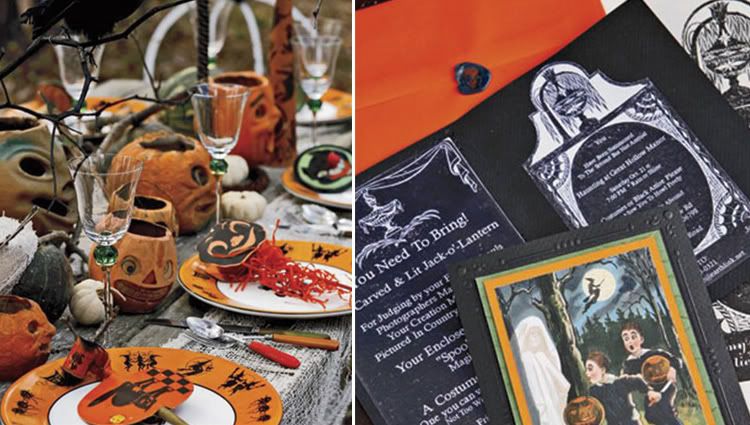 (above: table setting and invitation, Country Living magazine)

Halloween isn't just for kids anymore. More and more adults are embracing all things Halloween - - - even their weddings. [check out some couples who said "I Boo" on Halloween: Tara & Mark and Heather & Steve]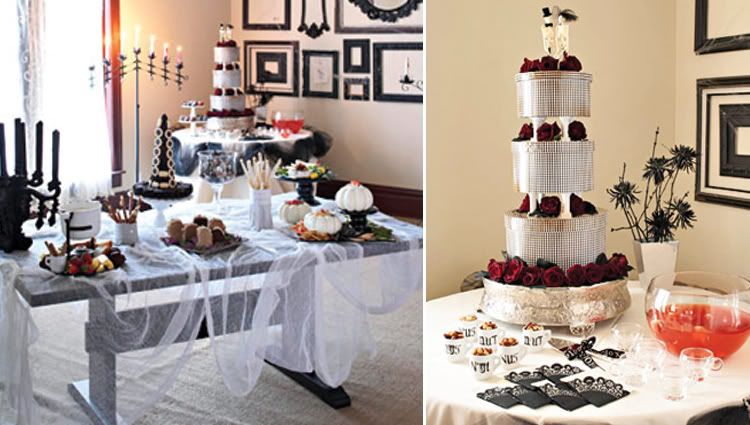 (above: fa-boo-lous feast: this is no ordinary buffet, Better Homes and Gardens magazine)

Although the world expects us to do certain things in certain ways, I realize that some people are just not cut out to do things in ordinary ways and answer to a calling of their own vision. Some couples have therefore decided to make their favorite holiday their wedding day (and hence forth, their anniversary).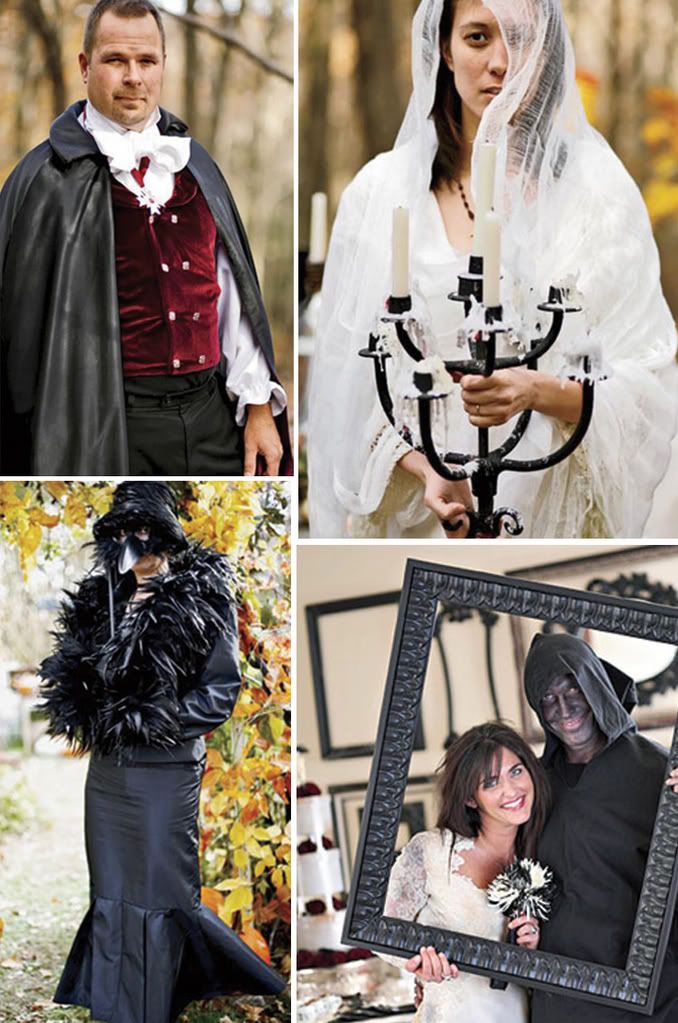 (above: wedding attire and parting shot: - groom, bride, mother of the bride, guest, Country Living magazine)

Glowing candles, grinning pumpkins and a moonlit night are a few great beginnings to a Halloween wedding. You don't want campy and wacky but a ceremony that is both serious and a reception that is a testament to your fun-loving nature.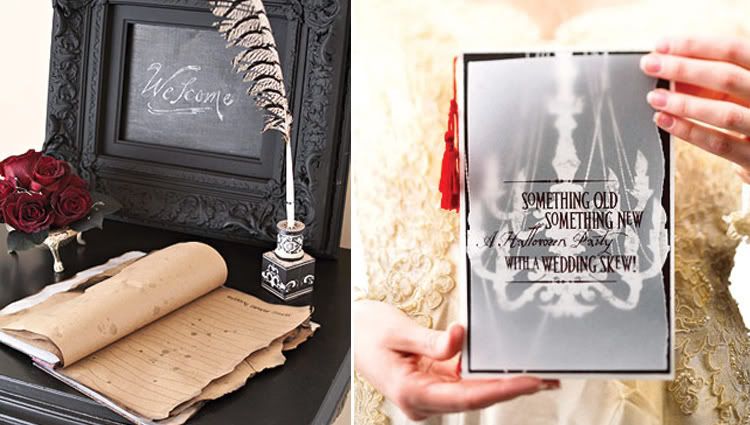 (above: centerpiece with dry ice , bloody martini, guest book and invitation, Better Homes and Gardens)

Consider adding some polish to this special night, here are some tabletop ideas that pair a touch of elegance with pure Halloween fun.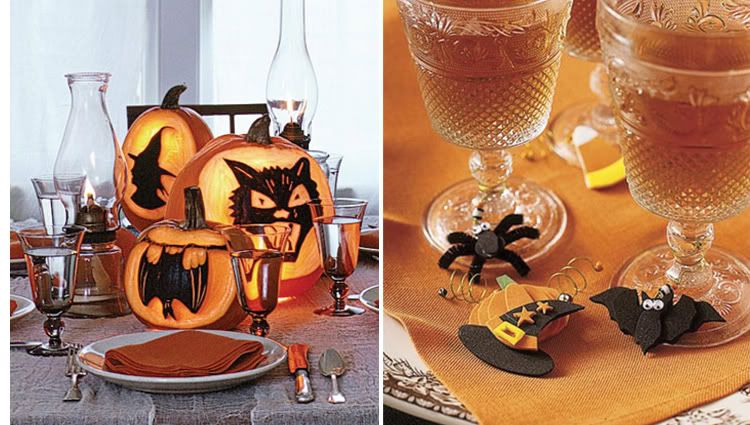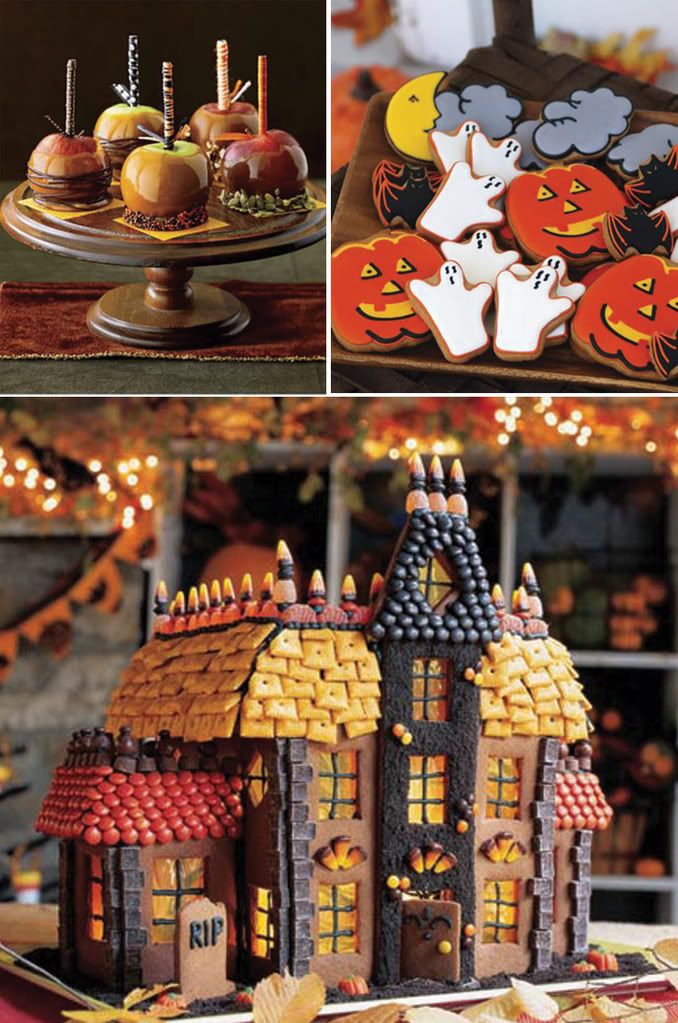 (above: table setting, favors and spooky house groomsmen cake, Country Living magazine, Martha Stewart magazine and Women's Day magazine)

For the couple who loves Halloween, these ghoulish gifts by Bethany Lowe Designs are sure to be a scream for the bride and groom who embrace the spirit of the season.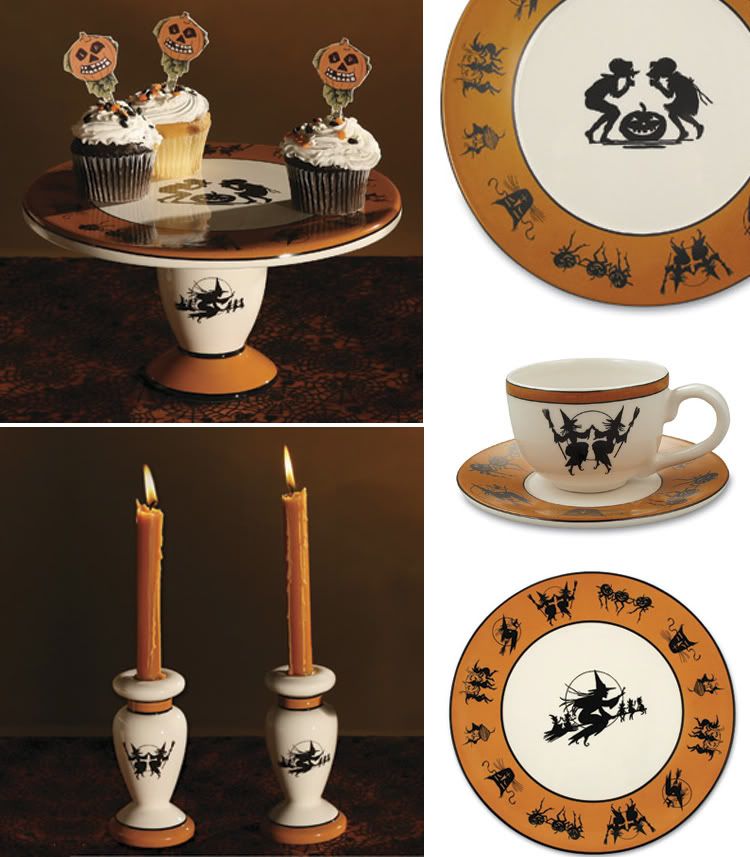 (above: halloween cake plate on pedestal, $47.50; halloween candlesticks,set of 2,$32.50; halloween cup & saucer,$16.50; halloween plate,$32.00; halloween platter,$42.50; Bayberry Cove).