Someone special is on the guest list for many brides and grooms: Mother Earth.
Today, there are a number of couples who are making their wedding more
environmentally friendly. In addition to planning a wedding, many couples are
also planning their new home. When making decisions about your new home, try
to make as many green choices as possible. Beginning with the registry, start your
new life together with a house full of eco-friendly items.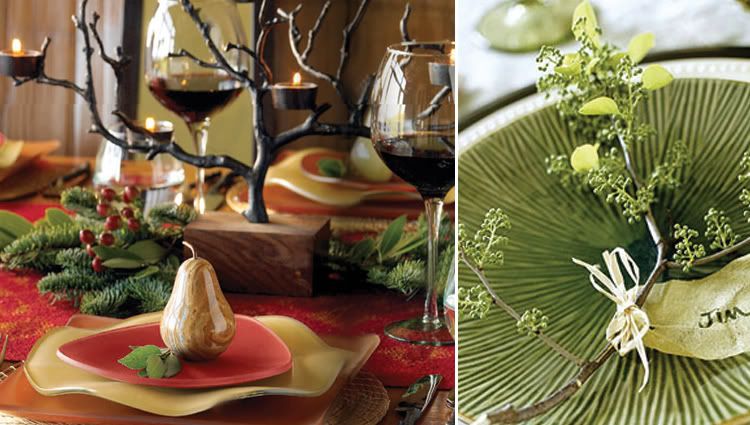 I know what you're thinking: hemp towels, incense holders, and tapestries from
India. Believe me, you can have an environmentally friendly gift registry without
turning your home into an ashram. There are many elegant, yet Earth-loving
options. In recognition of "Blog Action Day", where over 14,000 blogs will be
blogging about the environment today, I wanted to provide a few ideas on how
to get started with a eco-friendly registry. Enjoy!







Who: Ten Thousand Village
What: Intricately embroidered textiles from India! Carved wood from Kenya!
Finely worked silver from Nepal! Ten Thousand Villages is THE DEFINITIVE fair
trade source for distinctive home decor, textiles, tabletop items and giftware.
Ware: All of their products are handcrafted by fairly paid artisans in 32 countries
around the world.
Why: By shifting your spending to support Fair Trade, and by demanding that
businesses make Fair Trade products available, you can reshape the global economy
to one that works for people and the planet.







Who: Global Table
What: For tabletop items and home accessories with a streamlined Japanese
sensibility, New York brides look no further than Global Table, a Soho boutique
whose store and web site offers a sumptuous inventory at down-to-earth prices.
Ware: The store stocks a carefully edited selection of dishes and accessories from
around the world with an emphasis on simple lines and vivid finishes. My personal
favorite is the intense red glaze and sinuous lines of the ceramic teapot and cups by
Judith Weber.
Why: Registries are available at smaller, local stores. Check your area to find these
spots. Supporting the little guy helps keep money in your community and builds a
strong local living economy.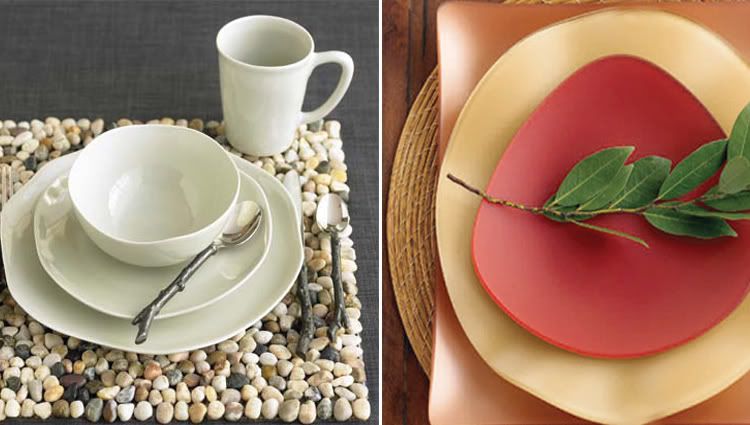 Who: VivaTerra
What: VivaTerra or living earth is inspired by their dedication to living in harmony
with nature - for a healthier life now and for future generations. All of their products
reflect a commitment to ecology and elegance: The finest goods that uniquely fuse
exceptional quality and design with eco sensitivities.
Ware: The glossy stone contour dinnerware is hand-crafted stoneware. It stands up
well to daily use and is dishwasher and microwave-safe. The set of 16 includes 4 each
of the dinner plate, salad plate, cereal bowl and mug.
Why: Handcrafted, which means less energy was used and less emissions were
produced than in industrial manufacture.








Who: 3r Living
What: Husband and wife team, Samantha Delman-Caserta and Mark Caserta opened
their Brooklyn store in Spring 2004. Samantha's retail experience and Mark's
background working on environmental issues inspired 3r Living, a home decor and
lifestyle store dedicated to "Future Friendly Products."
Ware: The products that you'll find both in the store and online are carefully selected
with the principles of reducing waste, reusing unwanted or discarded materials, and
recycling in mind. Reduce. Reuse. Recycle. 3r. (Their candles are handcrafted from the
finest available wax, with the help of millions of honeybees. Beeswax is naturally
aromatic, infused with the sweet, subtle scent of honey)
Why: Starting your new life together with a house full of eco-friendly items may
even spur more fresh, green ideas for years to come!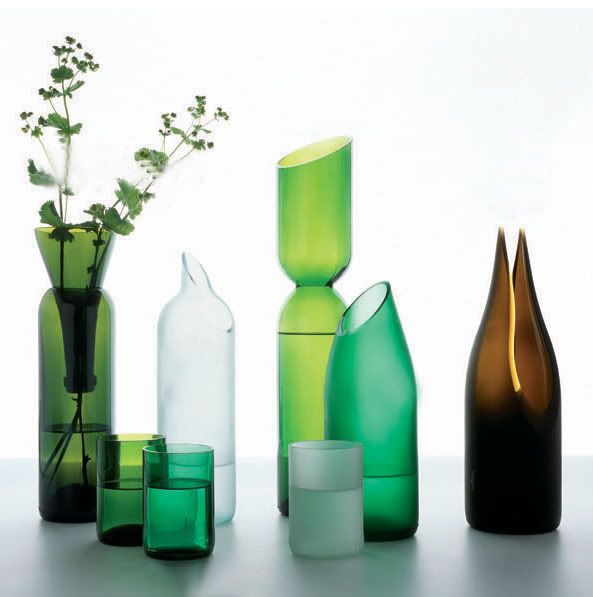 Who: re:modern
What: re:modern selectively brings you great products, designed and made
with integrity. When you shop with re:modern, they give back a portion of all
net profits towards causes in support of the arts, community, and environment.
They are a proud member of One Percent For the Planet, a select group of retailers
who are committed to giving back at least 1% of net profits towards environmental
causes.
Ware: by Emma Woffenden & Tord Boontje. The Transglass collection features
glassware vessels made from recycled wine and beer bottles. Sharp lines, clean forms,
and original bottle colors express positive attitudes about beautiful design that's kind
to the environment. Manufactured through Artecnica's Design With A Conscience
program.
Why: The Transglass collection features glassware vessels made from recycled wine
and beer bottles, which would otherwise end up in landfills.