Rich and voluptuous. Complex and nuanced . Exotic and spicy. These adjectives
describe the dominant color trends from the fall runway, and it might not be
a coincidence that they could also describe the kind of tableware created by
the two women I am spotlighting today.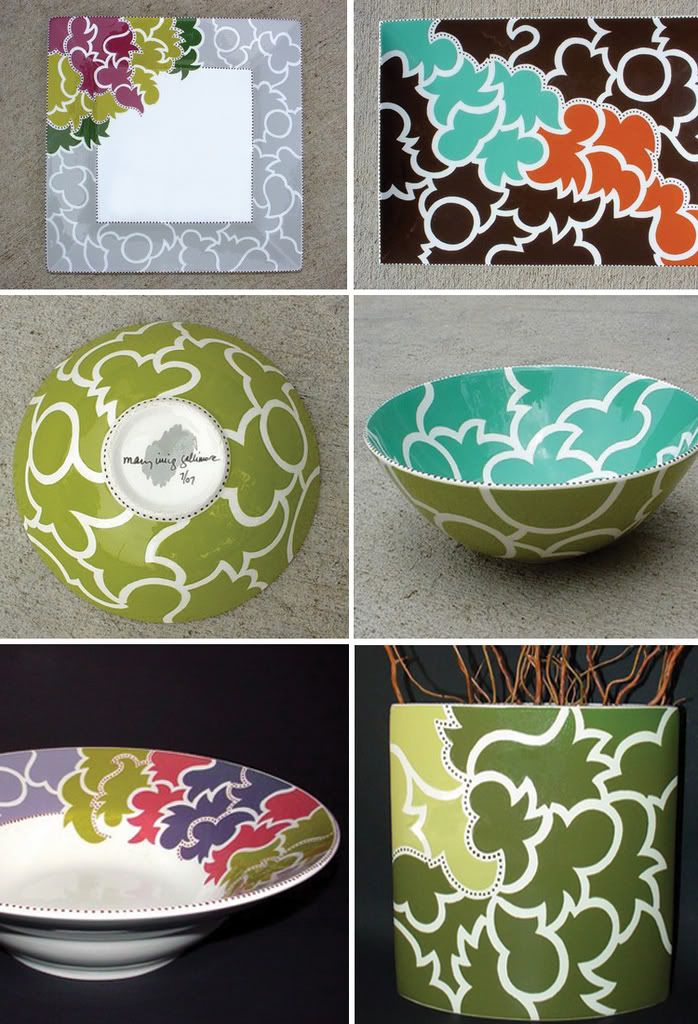 (row 1: square serving platter, $20.00; serving platter, $20.00.
row 2: small serving bowl, $15.00. row 3: rimmed serving bowl, $20.00;
vase, $20.00. All available at Dishfuls of Doodles Etsy store)

Mary Imig Gallimore of Dishfuls of Doodles adds Exotic and spicy color
to whiteware bowls and platters by embellishing them with her one-of-a-kind
painted design, making festive (yet ultra functional) centerpieces and gifts.
Tammy Milani of Milani Home combines voluptuous patterns, rich color,
luscious metal finishes, black glazes and carved textures. Her creations serve as
art pieces, existing on their own, or functioning as practical pieces for every use.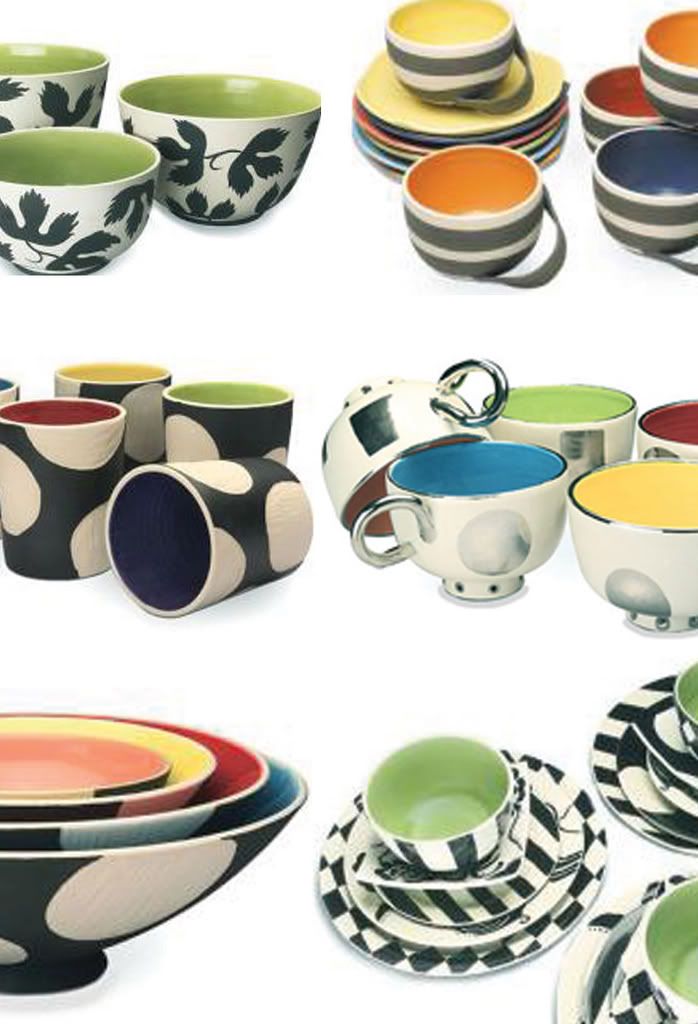 (row 1: Shadow Leaf collection, starting at $67.00; Ralph cups, $25.00; row 2:
mona tumblers, $24.00; If Pigs Could Fly bowls, $50.00; row 3: Mona Serving
bowls, $46.00; Verona plates, starting at $28.00; all available at Jack Cecil ).

With a collection named "If Pigs Could Fly", Milani Home is answering the call
of the young consumer who is clamoring for uniqueness. The product offerings from
both women are filed with contemporary and casual shapes, handcrafted designs
and configurations, and bolder colors.

Tableware is awash in the brilliant hues of fall. Bring your fun, cheery personality
to the table with these colored plates, hand-painted mugs and signature serving
pieces.