Using the Latin word for ships, David Chu started his menswear company, Nautica,
in 1983 and proceeded to build an empire based on all things attached to the sailing
mentality. The Nautica lifestyle is a casual, relaxed approach - - - whether that is
in apparel or home collection.




The newest addition to the dinnerware collection is Yacht Club and as the name
implies, its elegant and refined look is taken from the days spent on a yacht in
the French Riviera. The collection features fine white porcelain pieces accented
with light blue striping, plaid and chain link patterns.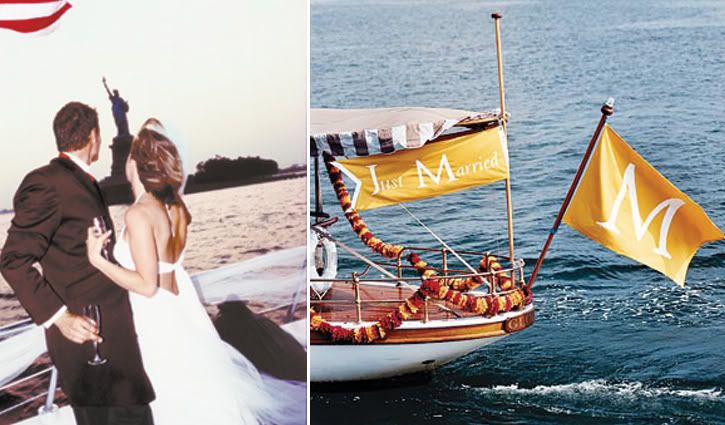 The nautical decor doesn't stop with tableware; many couples opt for a nautical
theme wedding. "Ahoy mates! If your adventurous heart belongs to the sea, a
nautical theme wedding is just right for thee."




Some couples opt for a nautical theme if they are having a wedding near any type
of water, including oceans, seas, rivers, even large lakes. Of course, another good
reason to have a nautical theme is if you're going to be setting all or part of your
wedding on a boat. You don't even have to go anywhere on the boat to have a
great wedding or wedding reception on a sea faring vessel.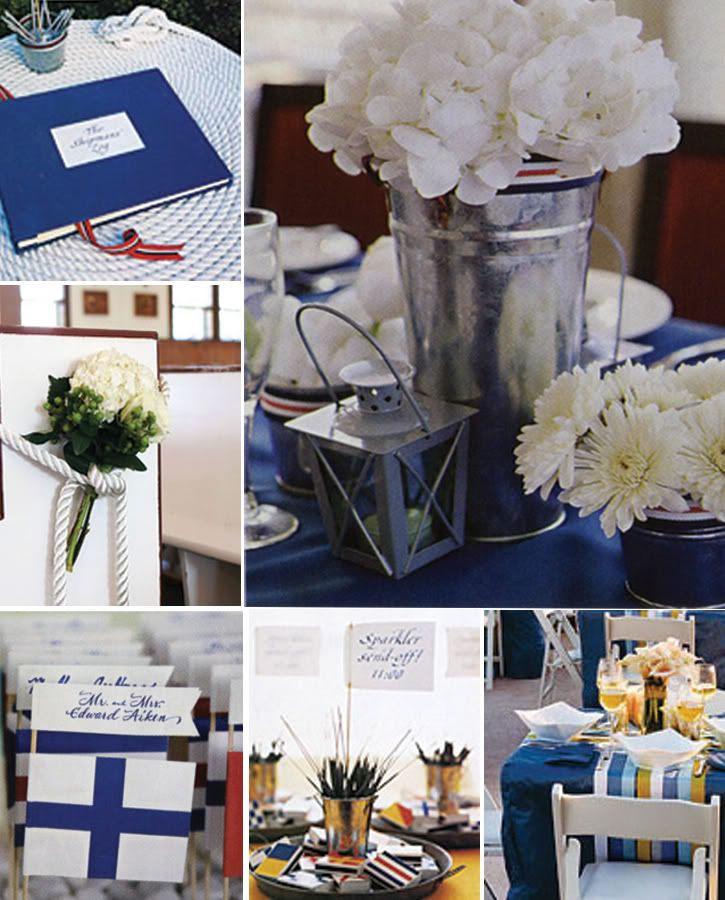 Your nautical theme wedding invitations, like these designed by Ceci New
York, can be the start of the fun.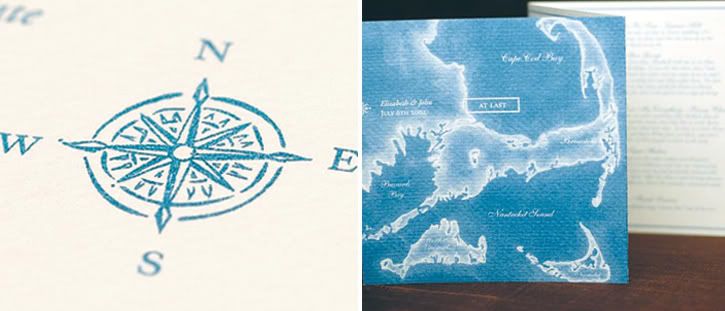 Your wedding attire, flowers and color scheme can reflect the gold, yellow, blue,
black and red colors, which are used in the international signal code flags used by
mariners. Roping epitomizes the look.




It's a very successful theme. Your nautical theme will result in smooth sailing for
all who will share your special day and provide a memorable theme that embraces
your love of the sea. Carry the nautical theme to the table with the On Deck
collection.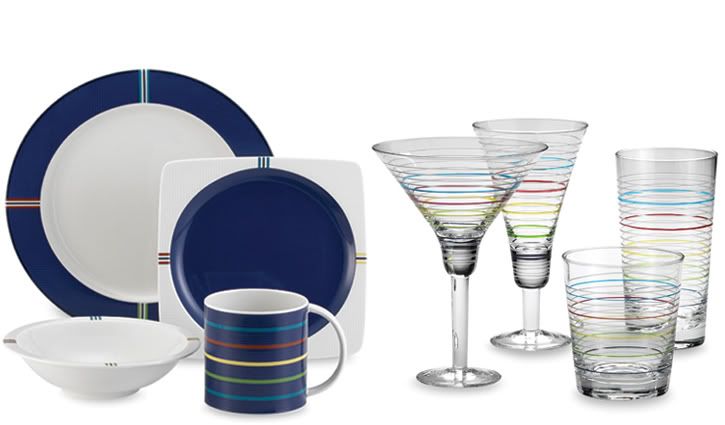 images sourced from: Brides.com, The Knot.com and Rebecca Thuss