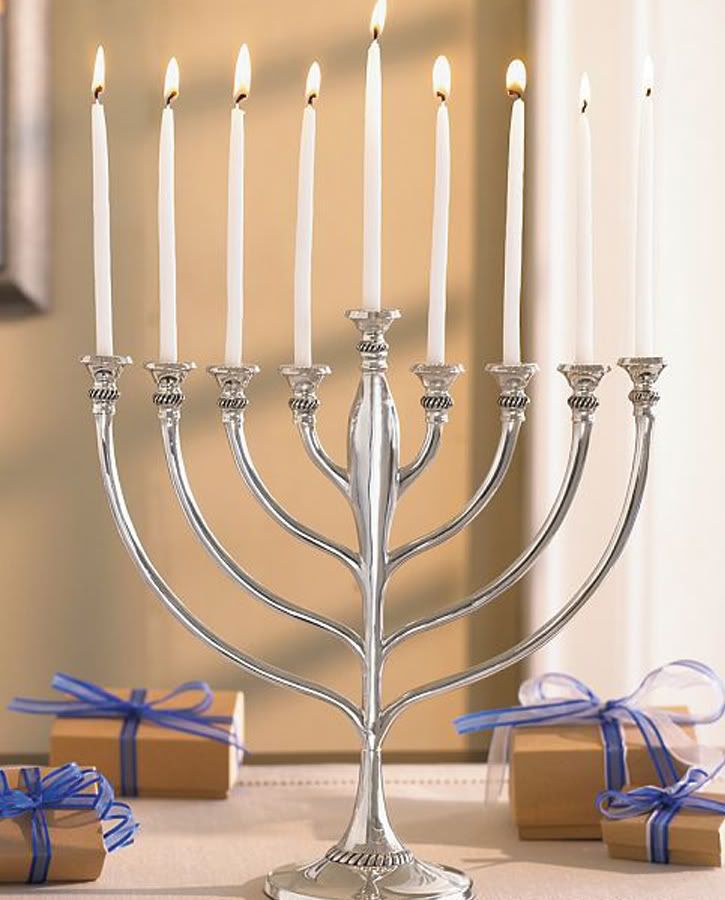 (above: classic menorah, $34.00, Pottery Barn)

The lights that are kindling in thousands of homes across New York City are
beacons to the memory of wars won, of miracles wrought, of religious freedom.



(l to r: classic menorah, 29.95, Crate & Barrel; menorah, $160.00, Nambe)

The Jewish holiday of Hanukkah began last night at sundown with the traditional
lighting of the nine-branched candelabrum called a menorah. For eight days
the candles will burn, a new one added each night, as reminders of the divine
presence of God and the miracles he brings to the faithful.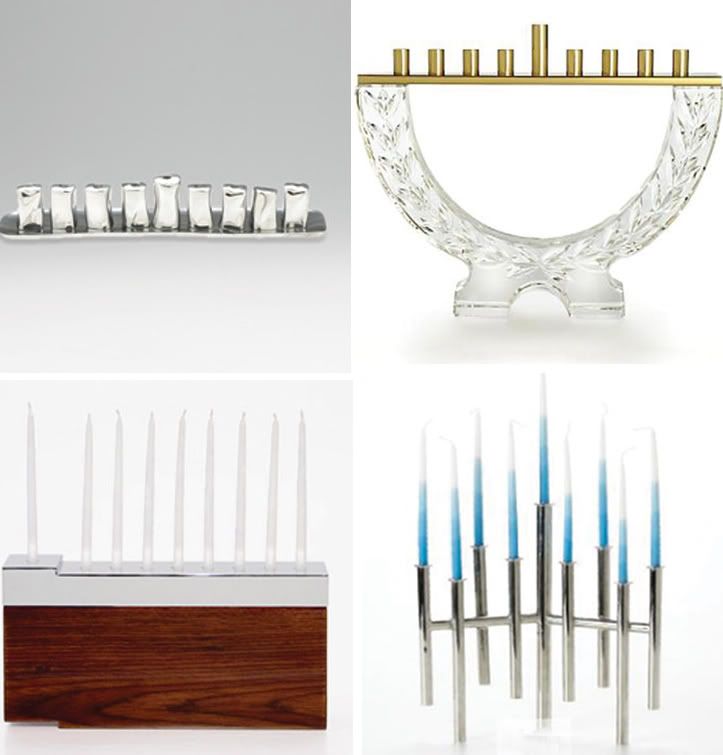 (clockwise: Mariposa menorah, $160.00, Saks Fifth Ave; Waterford menorah,
$300.00, Horchow; skyline menorah, $130.00, Jonathan Adler; Rivington
menorah, $350.00, Maxwell Silver).

Today, many artists have taken the menorah from a lamp used to commemorate
the miracle of the oil to an opportunity to explore the idea of religious objects
as art. Many people choose a traditional menorah for ceremony and artistic
renditions as year-long decorative objects .



(above: Candorah, $315.00, U+ Design Collection)

They range from serious to whimsical. With such beautiful offerings available,
menorahs can be part of household decor beyond the holiday season.



(l to r: Olive Branch menorah, $210.00, Michael Aram; Salusa glassworks menorah,
$149.00, Barney's)

I've shared a few of my favorite menorahs and it is my hope that people
permanently display them rather than box them up. Menorahs are a piece of
Judaica art that can really enhance the home and make a beautiful centerpiece
for the table.