Pinecones appear seemingly everywhere at our feet this time of year and yet we
hardly notice them. Those with a keen appreciation for nature's gifts know that
pinecones offers a bounty of decorating ideas. Bringing them indoors for the
holidays can give your tablesetting a rustic, homespun flavor.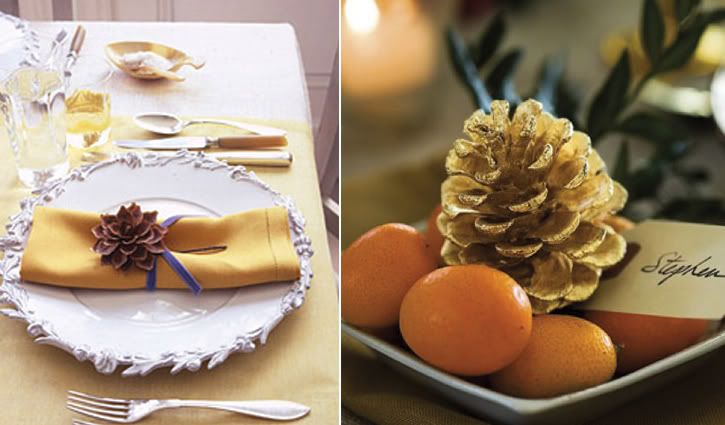 To create holiday decorations with pinecones, gather cones from your yard,
pick some up at a craft store or purchase a hand sculpted, porcelain pinecone
from Coe & Waito. Alissa Coe and Carly Waito are the creators of these
beautiful pinecones. Through these objects, they hope to express their
admiration of the elegant perfection of nature. So whether you dust them with
glitter or slip cast them in moulds, pinecones will add a real organic appeal to
your tablesetting.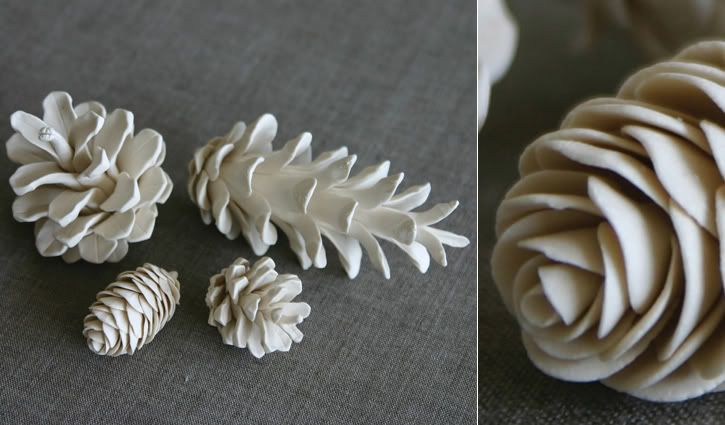 The differing sizes, shapes, and textures of pinecones inspire many possibilities
for their creative use:




Pinecones make a trimphant return to the tree a glittering ornament, welcome
guest with a dramatic swag of pinecones and holiday greens. Dress your holiday
table with a pinecone display in place of a floral arrangement.




When you place these adornments alongside the season's bounty, you'll likely conclude
that nature has come up with some wonderful decorating ideas.

source: Country Living magazine and Martha Stewart Living.