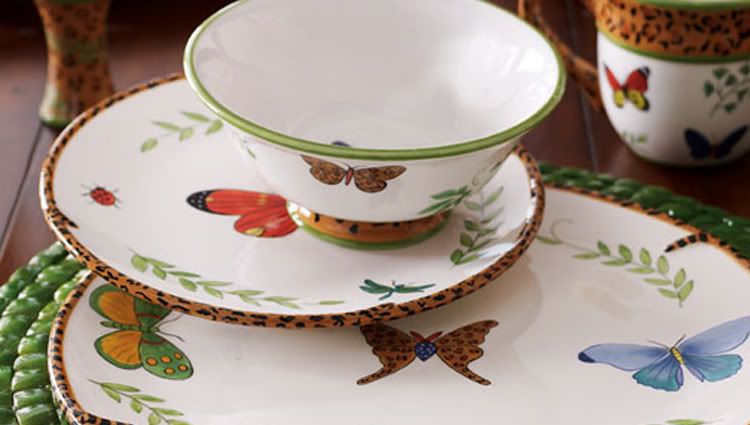 In science, a person who chases butterflies for a living is called a lepidopterist. In
tableware, there are lepidopterists too, although they are more commonly known as
contemporary tabletop designers and retailers. These winged wonders have long
served as popular motifs in fashion and accessories. Now, they've migrated to the
table for a fresh garden look.




By the looks of things at retailers like Pottery Barn, Horchow and Abitare, it
appears that butterflies have landed in colonies upon the spring tabletop offerings
in the form of decoupage platters, hand painted dinner plates and melamine trays.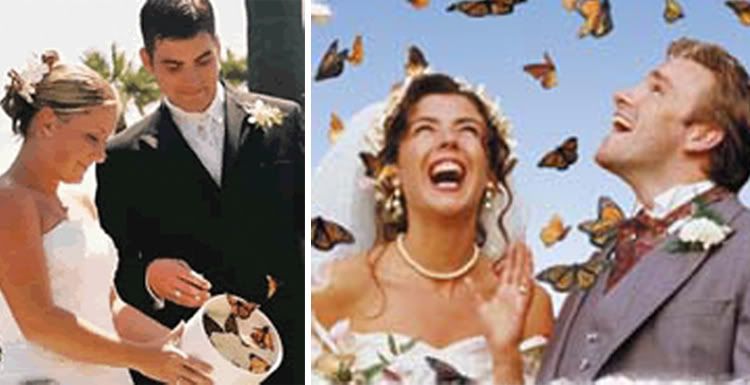 The humble monarch butterfly is taking center stage at fashionable weddings.
Since throwing rice or confetti has been deemed environmentally incorrect, wedding
guests have been inventing more earth-friendly alternatives. Now, more and more
brides and grooms are exiting the church amid a fluttery curtain of butterflies. A
butterfly release symbolizes new beginning and a new life. The distinctive orange
and black butterflies often land on the couple and flutter around them for several
minutes before flying away.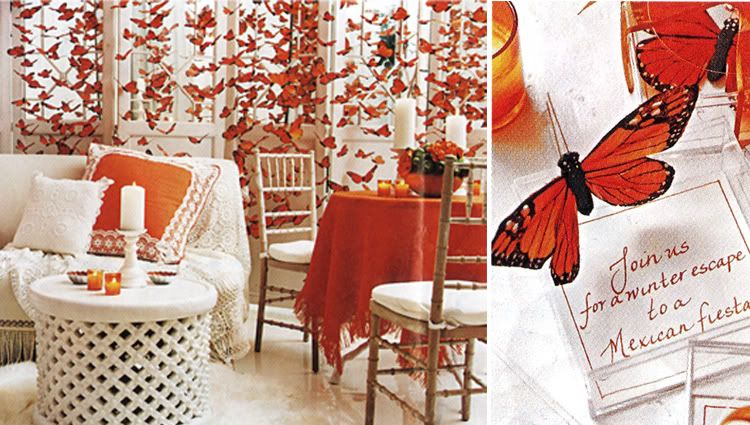 You don't need a net to capture the beauty of those dazzling butterflies. You can
bring butterflies to your next party by incorporating them in your decor. Suspend
garlands of monarchs for a dazzling party backsplash or send invitations in a clear
box with feather butterflies (resources can be found in the Feb 2008 issue of InStyle).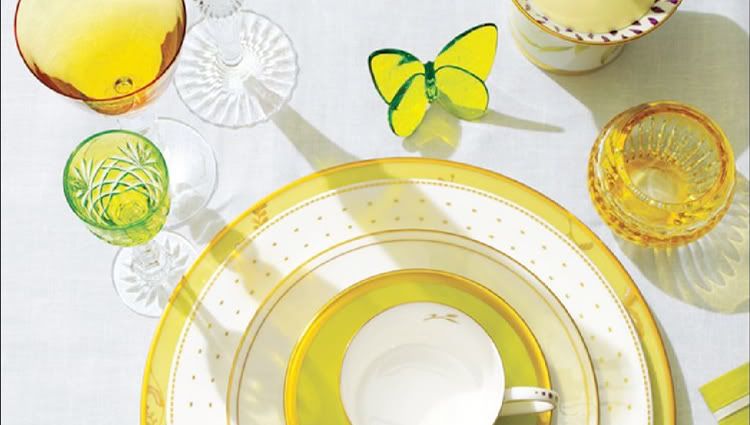 Butterflies continue to fly as a interesting tableware motif and since back-to-nature
is in vogue it is a perfect way to introduce elements of nature into the home. Butterflies
are fun, unexpected and their colors are simply stunning.