Valentino Garavani, always known by only his first name, held his last show in
Paris last week. Considered one of the most influential designers of the late 20th
century, he waved good bye to the fashion industry for good. A perfectionist with
an unparalleled sense of fit and fabric, he has dressed royalty, first ladies and movie
stars in his signature scarlet dresses and tasteful couture.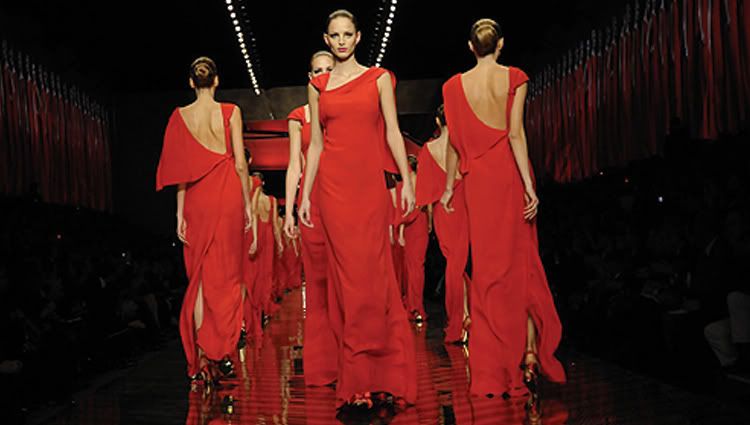 Valentino is the king of chic. His fascination is always with elegance and beauty
and his tableware is no exception. Valentino dinnerware is vibrant and fashionable,
lending a stylish flare to your table. This selection of Valentino china is decorated
with delicate flower patterns and lace. His signature reds and distinctive "V" logo
proclaim that this tableware is unmistakably Valentino.




So with his iconic red dresses at his side, Valentino bowed out of fashion. Alessandra
Facchinetti, a former Gucci designer who is considered better suited to lead the
group's expansion into new markets and product lines will replace Valentino at
the couture house.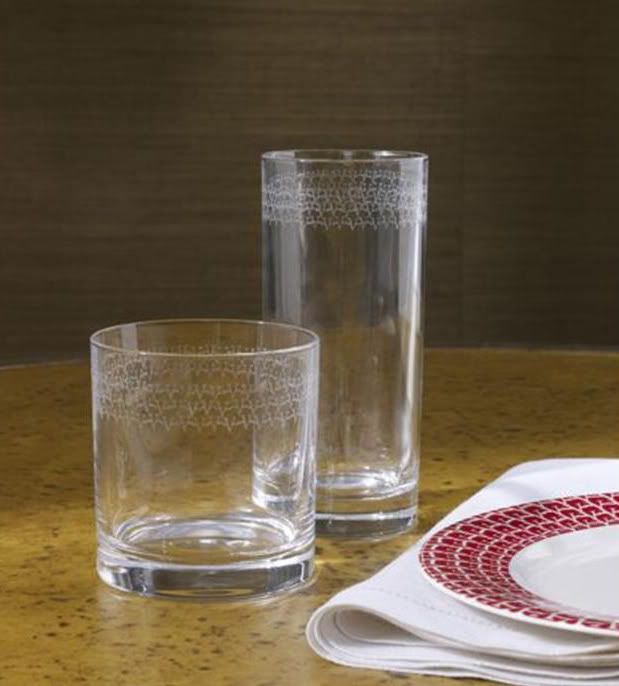 source:
Valentino Spring, Michael C. Fina, Five piece placesetting, $288.00
Valentino Red & White, Neiman Marcus, dinner plate, $85.00
Valentino barware, Neiman Marcus, DOF glasses, $75.00