There are those who find every excuse in the book to go out for dinner. And then there
are those – like me - who find every reason to stay at home and entertain. The best hosts
and hostesses know we eat with our eyes. That's why a simple meal can be turned into
a party with an imaginative and evocative table setting.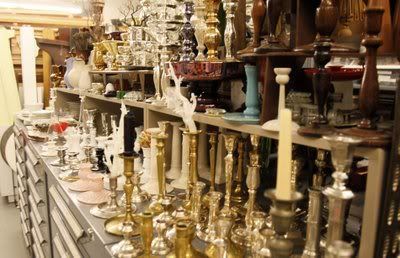 I've always been inspired by the table settings found in the pages of Martha Stewart's
magazine. In one issues, perhaps, there's a formal table set with bone china and silver
candelabra atop crisp white linen; next month, a contemporary table with custom-designed
china, hand-colored printed linens and custom-made pottery. Still another time, I may recall
a Provence theme with red and yellow linens, glazed earthenware and impromptu
arrangements of peppers, vegetables and wildflowers in antique jugs. Now I know where
those tableware items are stored!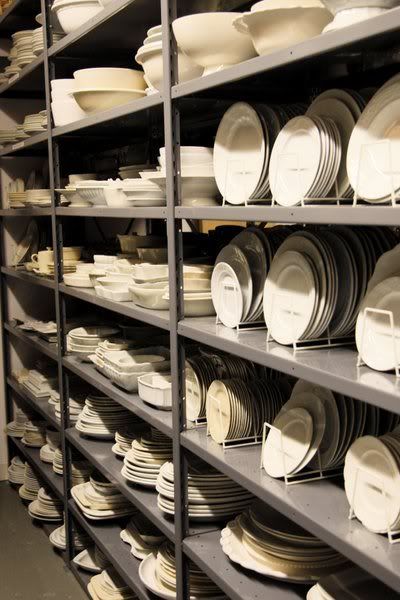 The collection of tableware in Martha Stewart's prop room just blows me away! I could
spend hours in this room. Just remember, whatever your style or budget, whether you
put it together with old family treasures or pricey new trends, the hallmark of a great
tablesetting is creativity and individuality.